Skip to content
By using this website, you consent to our use of cookies. For more information, visit our Privacy Policy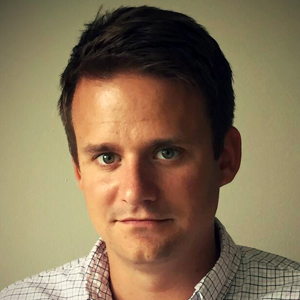 George Zornick
Washington Editor
George grew up in Buffalo, NY and holds a B.A. in English from the State University of New York at Buffalo. Prior to joining The Nation, George was Senior Reporter/Blogger for ThinkProgress.org. He worked as a researcher for Michael Moore's SiCKO and as an Associate Producer on "The Media Project" on the Independent Film Channel. His work has been published in The Los Angeles Times, Media Matters, and The Buffalo News.
---

Seth Frotman has tough words for CFPB's political leadership, and big ideas on how to solve the student-debt crisis.

---

The 2020 presidential candidate has a long track record of opposing lobbyists, billionaires, the Republicans—and her own party.

---

And Republican protectors of the crooked system went off the deep end.

---

The shutdown has exposed how dangerous it can be to starve critical safety personnel.

---

---

"Fact-checking" the president's hate is not a sufficient fix.

---

Former members of Congress are already migrating like geese from Capitol Hill to K Street.

---

Trump's pick to protect consumers is throwing students and members of the military under the bus.

---

To what extent is the conservative political network shaping policy at federal agencies?

---

The gun-control movement has never been able to talk about race—until now.

---

It was young people who made possible the largest gun-control rally in a generation.
---