World
/
November 15, 2023
Biden's Foreign Aid Request Is Corporate Welfare for the Arms Industry
Military contractors would get an estimated $60 billion from the president's spending request, according to an analysis of federal acquisition data.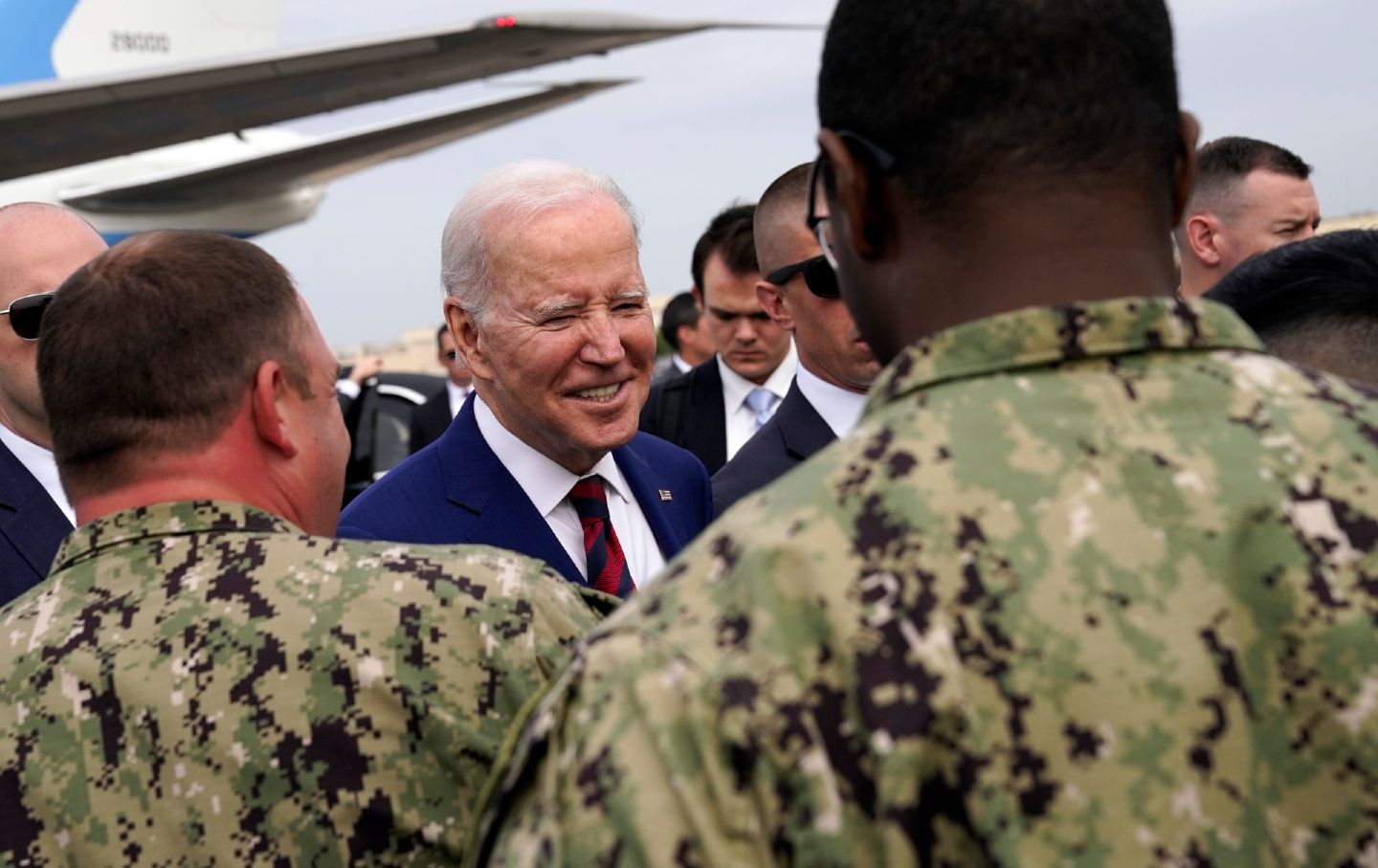 The Biden administration is on the offensive selling the president's $106 billion foreign aid request, insisting that the enormous sum was proposed in the name of security. Secretary of State Antony Blinken described the proposal as an "investment" in US national security in a Washington Post opinion piece, mirroring Biden's characterization from his recent Oval Office speech: "It's a smart investment that's going to pay dividends for American security."
It's better described as corporate welfare. Military contractors stand to gain an estimated $60 billion in revenue from Biden's proposal, based on my analysis of federal contracting data.
Military spending always entails a redistribution of wealth from the public to private sector, but some parts of the military budget produce more contract dollars for private companies than others. Much of the military aid in Biden's proposal falls under the standard divisions or "functional titles" of the Pentagon budget: personnel, operation, and maintenance; research and development; military construction, and procurement.
The estimate above is based on the share of funding under each title that has gone to contracts in the past. Personnel expenses mostly go to troop pay and entail virtually no contracting, while procurement means buying matériel from private contractors. The three other titles fall somewhere in between. On average, I found that nearly 40 percent of operation and maintenance funding in a given year is obligated to contracts, 60 percent of research and development funding, and over 70 percent for military construction. Data is scarce at this level of analysis, but several previous studies arrive at similar numbers.
Weapons companies would also capitalize directly off of the military aid programs included in Biden's request that are run by the State Department. The Foreign Military Financing (FMF) program, for example, functions as a multibillion-dollar gift card for non-US countries to buy weapons from US firms. Biden's request has $1.7 billion in FMF money for Ukraine, $3.5 billion for Israel (on top of the $3.3 billion it receives annually), and $2 billion for countries in the Indo-Pacific region as part of the administration's aggressive China policy.
What makes this spending request resemble corporate welfare rather than an investment in security? For one, it's questionable whether this funding will actually produce security. If that is in fact the desired outcome, it doesn't seem wise to eschew diplomatic approaches and commit billions more to what looks like an endless war in Ukraine, an Israeli military offensive that killed more than 4,000 children in just one month, and a strategy that promotes a new cold war with China.
Current Issue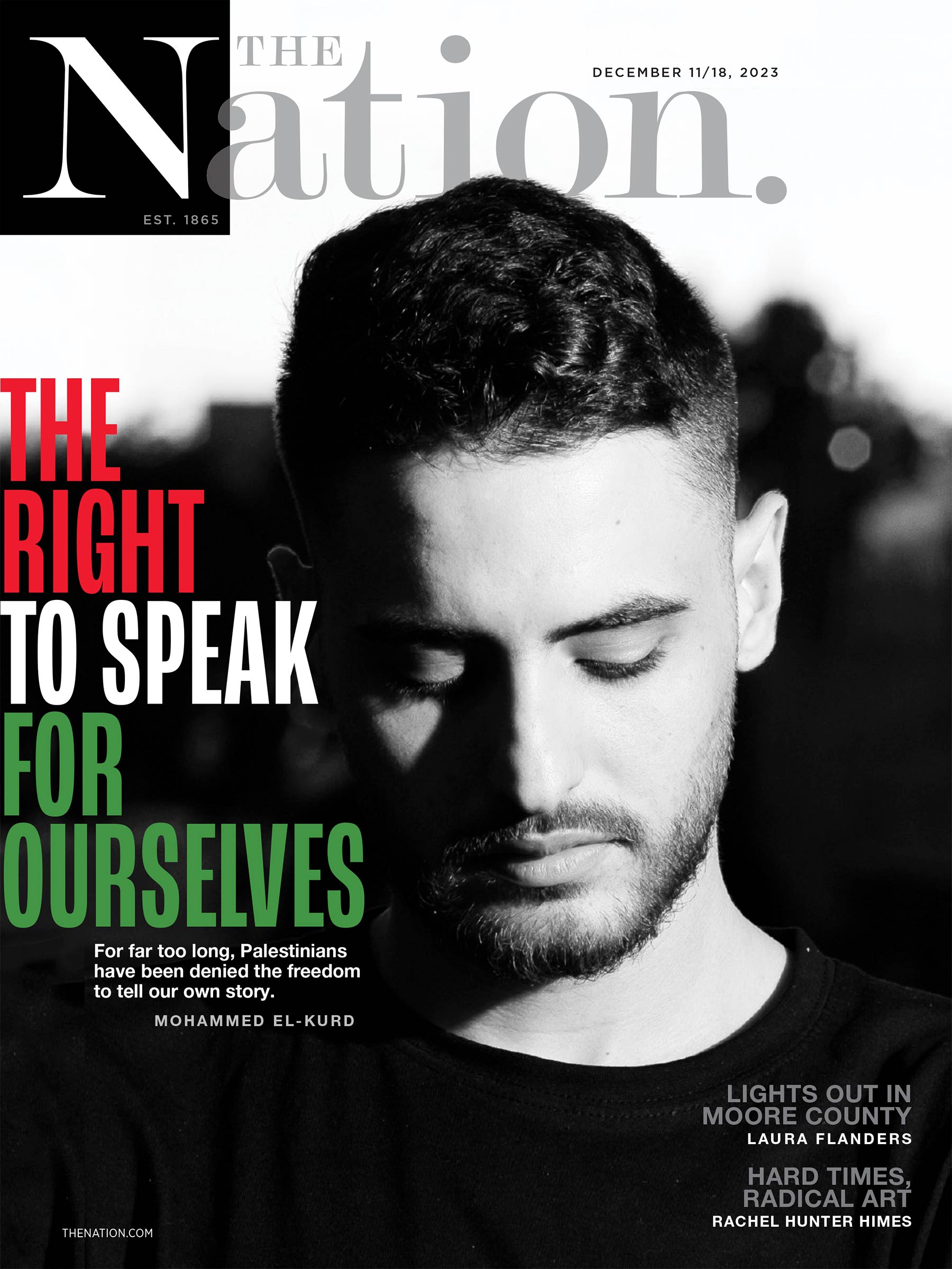 Second is that this "emergency" request isn't funded by the record-setting Pentagon budget but adds to it. The budget deal Biden negotiated with then–House Speaker Kevin McCarthy (R-Calif.) capped Pentagon spending in 2024 at $886 billion, but a loophole allows for more so long as it's designated as "emergency" spending. This workaround allows Biden to cite Russia's war in Ukraine as justification for increasing the base Pentagon budget, but secure Ukraine military aid funding from a supplemental spending bill. This unwillingness to make trade-offs alongside its explicitly non-urgent priorities like shipbuilding, makes Biden's "emergency" request look an awful lot like a corporate handout.
Over the last five years, 56 percent of the annual Pentagon budget has gone to contracts. So even without the $60 billion from Biden's supplemental spending request, 2024 was already going to be an excellent year for military contractors, thanks to the $886 billion base budget. Between Biden's foreign aid request and proposed Pentagon budget, military contractors can expect $559 billion in revenue. By comparison, Biden's flagship five-year infrastructure bill contains a total of $548 billion in funding. These military investments only guarantee private profit, not public security.