Yes, Prager U Wants to Indoctrinate Your Kids. But That's Not Really the Point.
The aim isn't just to change what gets taught but to transform how we understand ourselves, the public realm, and the common good.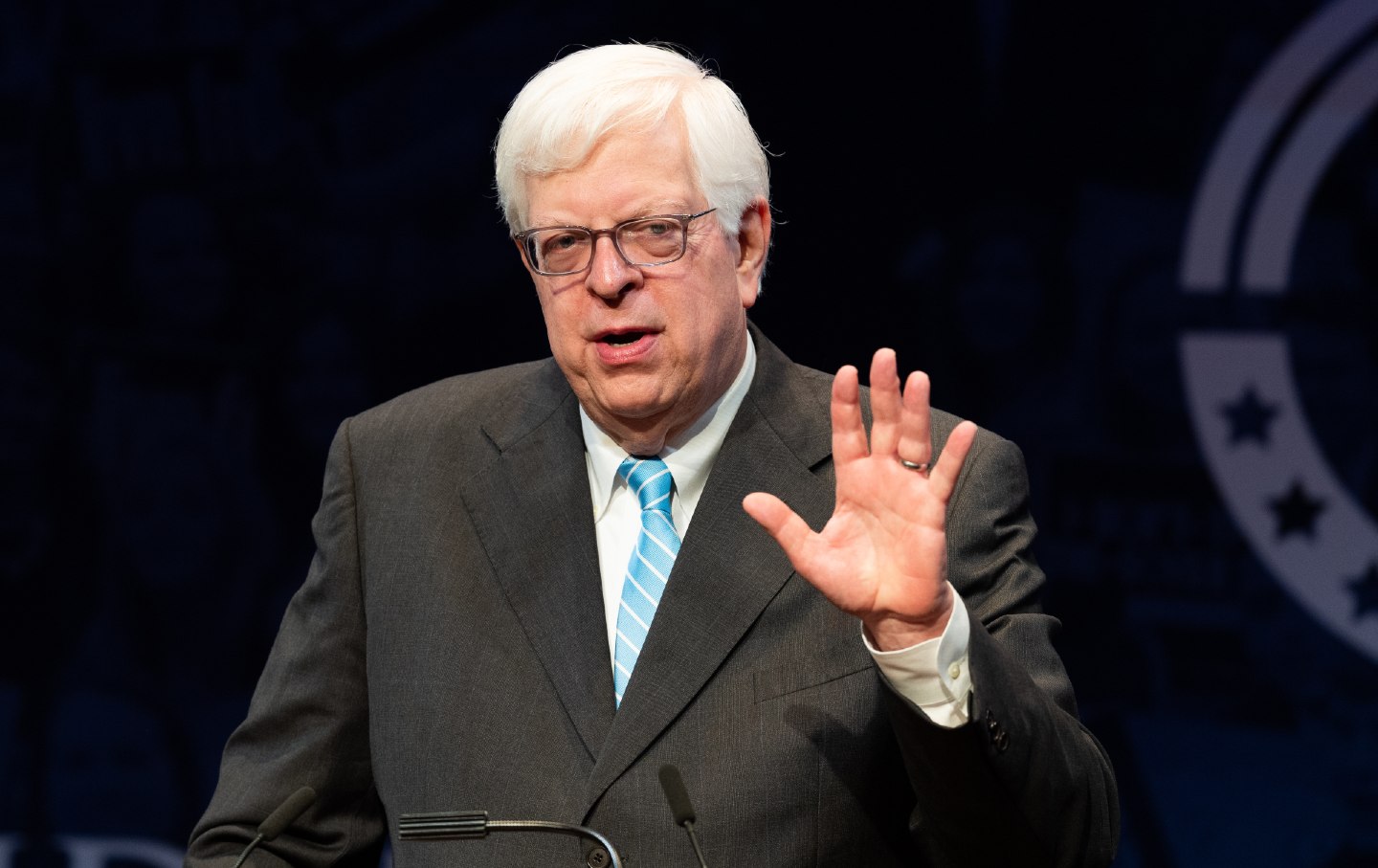 When New Hampshire education officials recently approved the use of material from the conservative website PragerU, the decision was met with a predictable outcry. For liberals, here was proof that the same Republican officials who have been railing against propaganda and brainwashing in the schools are actually just fine with indoctrination—as long as it comes from the right.
PragerU's materials are indeed riddled with distortions and misrepresentations. Yet what's far more alarming about such stridently partisan curricular options is that they are designed to alienate people from the idea of common schooling, threatening the foundations of our public education system.
Founder Dennis Prager has long been open about the fact that his aim is to indoctrinate kids into right-wing ideas, one five-minute video at a time. In reality, however, very few students will encounter the PragerU videos denying the link between fossil fuels and climate change or depicting abolitionist Frederick Douglass justifying slavery. In New Hampshire, for instance, students can now complete PragerU's courses through the state's "Learn Everywhere" program, which lets entities other than schools grant academic credit; but "Learn Everywhere" has been an unmitigated flop. Of the state's 162,000 public school students, just 32 have signed up for the program.
In Oklahoma, the story has been much the same. The state's top education official, Ryan Walters, announced Oklahoma's PragerU partnership with great fanfare, billing it as a means of providing students and teachers with "high quality materials rich in American history and values." But while a link to the PragerU materials now appears on the state's Department of Education website, Walters can't mandate their use in individual schools—that's up to local school boards to decide. Among Oklahoma's largest school districts, precisely none say they plan to use the materials.
Even in Florida, where politicians and policymakers have worked to transform teaching around race and gender, the decision to use a "supplemental curriculum" created by PragerU rests in the hands of individual educators. And while accurate figures are hard to come by, the share of classrooms using PragerU materials appears to be below one percent.
In other words, if the goal of right-wing politicians is to push PragerU into K-12 classrooms, they're failing miserably. But PragerU is only one small part of a much larger political project. Conservative leaders aren't trying to force students into PragerU courses; instead, they're prying open the gates for an entire army of partisan curriculum developers to come marching through our public schools.
Current Issue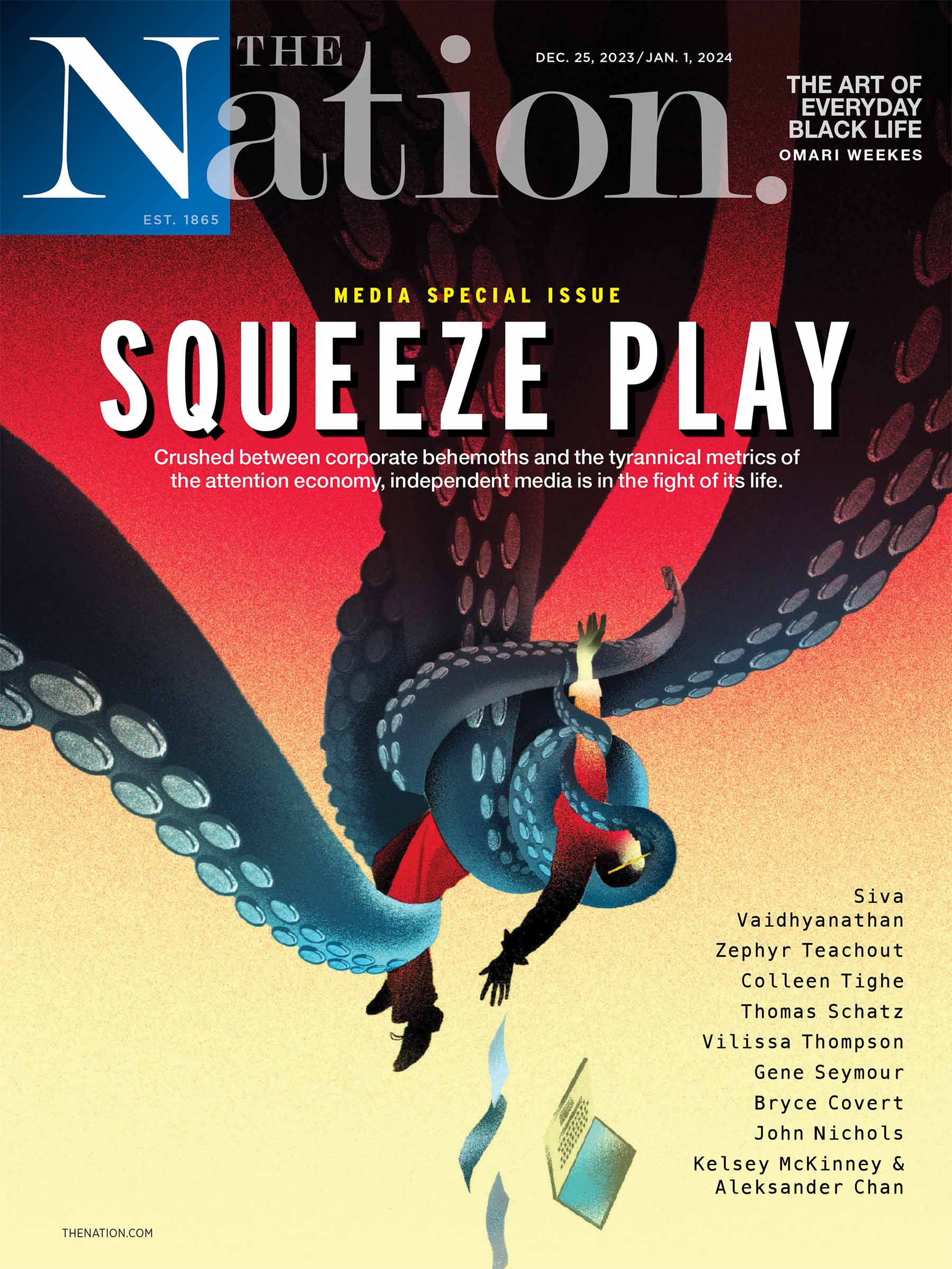 Presently, decisions about curriculum are made on the basis of shared interests; public schools are recognized as common ground. For right-wing ideologues like Oklahoma's Ryan Walters or New Hampshire Commissioner of Education Frank Edelblut, that's a problem. As they see it, education shouldn't be about shared interests at all—it should be about individual preferences. In their view, asking people to come to a collective agreement about what to teach in the schools is a form of tyranny; families should be free to raise their children believing whatever they'd like them to believe.
PragerU, then, is simply a means to an end—one option among what conservative leaders hope will be many. In this imagined future, families will select curricular units on an à la carte basis. Over time, a new vision of school will emerge, in which individual private interests and ideological preferences drive decisions about content. Their objective, in other words, isn't merely to change what gets taught; it's to change the way we understand ourselves as a public. Or, more specifically, their objective is to get us to stop understanding ourselves as a public and begin seeing ourselves as a collection of individuals.
As our schools become increasingly engulfed in culture wars, it may be tempting to fight fire with fire. Indeed, each time a state has announced a partnership with PragerU, opponents have encouraged parents and teachers to opt out. Educate your own kids however you want, but stay away from my children. Yet that's exactly the outcome that the far right is hoping for. And it's precisely what groups like Moms for Liberty have been encouraging their members to do with respect to topics and content matter that they object to.
If we are going to exist as a nation, there are beliefs and stories we need to share. And, historically, our public schools have been the chief mechanism for ensuring common ground. That isn't to say that we have always agreed about what should be taught in the schools. American educational history is littered with conflict and contestation, and today's school wars bear a distinct resemblance to those of the past. But this time what's being proposed is dissolution rather than debate. Instead of duking it out over what all children should learn, we are being encouraged to all go our separate ways. In short, PragerU isn't what we should be worried about. What's far more concerning is a vision of education in which the curriculum is fractured into a thousand customized options, matching whatever ideological preferences individual families have. In such a future, we would certainly fight less about public schools. But that's because we would have turned our backs on one another and walked away from the idea of the common good.