The NLRB's Recent Decisions Are Good News for Workers
But while both are worth celebrating, there are still no shortcuts to the hard organizing work needed to win life-changing contracts.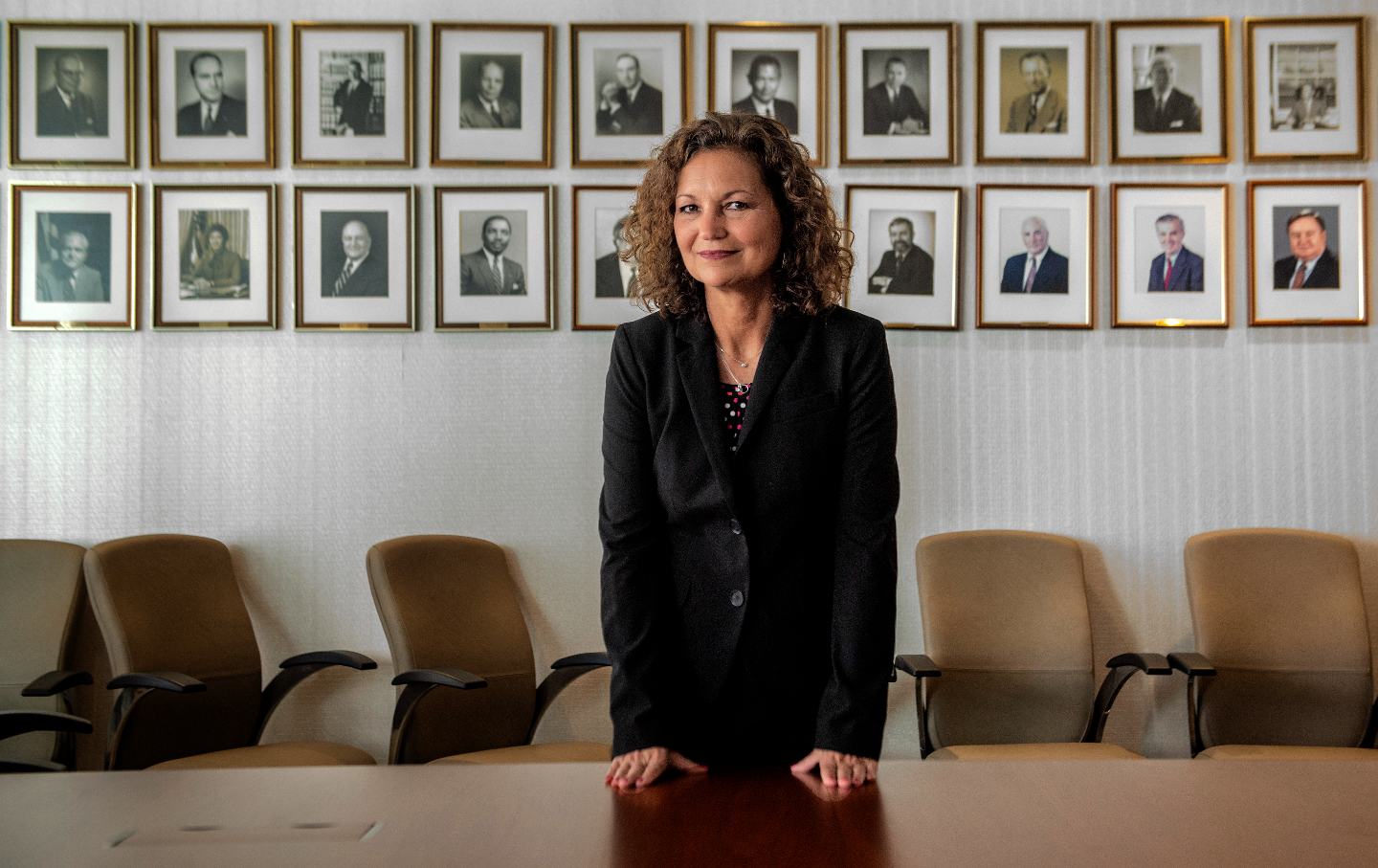 Workers in the United States seeking to unionize have good reason to feel exuberant this Labor Day. Public excitement about their efforts to organize is spreading, more and younger workers are unionizing, and changes to the government rules regulating those efforts are rebalancing the scales ever so slightly away from a union-busting free-for-all. For people just tuning in to these conversations—and those of us who've been at it for a while—it's important to take the right lessons from this dynamic moment: The hard work of building durable worker power and organization can't ease up just because it seems like, officially, it should be getting easier.
A new Gallup poll shows overwhelming support for workers who are challenging the unfettered power and greed of the corporate elite. Film and television writers demanding justice from the Hollywood and Silicon Valley billionaires, now heading into a fourth month of their strike, enjoy 72 percent support from everyday people (versus only 19 percent supporting the employers). For the autoworkers fighting to reclaim fair compensation for all their members—not to mention reining in the out-of-control work regimes imposed by the Big Three auto CEOs and fighting to wrest back the right to a life outside of work—an eye-popping three in four Americans stand with the workers. Most Americans—77 percent—now believe unions are good for their members (up 11 percent since 2009), with 61 percent saying unions are good for the economy and 57 percent saying unions are helpful to the companies for whom they work. That's the general public—not Democrats, not union members.
On the legal front, the National Labor Relations Board (NLRB) announced two significant changes to unionization rules two days apart, on August 24 and 25. The first ends Trump-era rules from 2019 that slowed down and intentionally mangled the process for workers to hold a unionization election—what union organizers call restoring the Obama-era "fair election rules." It's good stuff, shortening many delays employers could use to hack away at union support among members, but its implementation will take time: The process for generating new NLRB rules, including a lengthy public comment period, means that this change won't take effect until December 26, 2023.
The second announcement from the NLRB was a decision in a case within the NLRA's judicial proceedings, Cemex Construction Materials Pacific, LLC (28-CA-230115). Because Cemex was a legal decision and not the creation of new rules, its implementation is immediate and, in fact, retroactive to all pending cases. Cemex, which has received considerably more attention over the past week, seeks to restore something close to a 54-year-old rule governing workers' unionization efforts called the "Joy Silk doctrine." Up until 1969, Joy Silk meant that workers who could get a majority of their coworkers to sign union cards would not have to jump through the second hoop of proving that majority again in an NLRB election, and instead could simply inform their employer that a majority of its workers demand legal recognition of the new union and that it should start negotiations. If the employer rebuffs the workers, the NLRB will, in most instances, essentially rule for the workers and impose certification of a new union along with an order for the employer to start negotiations.
Current Issue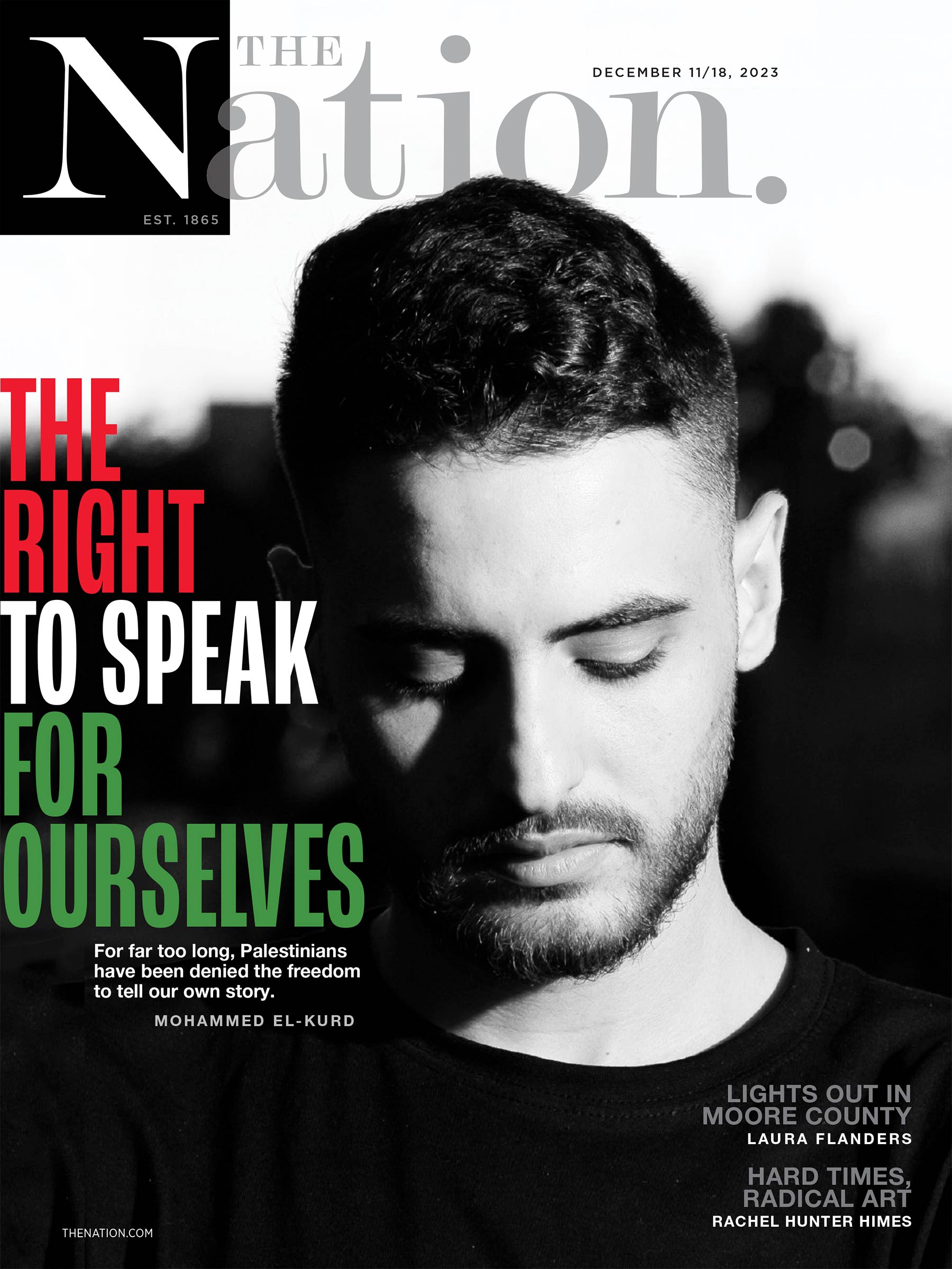 Setting aside the byzantine technicalities of why the NLRB did away with Joy Silk in 1969, it's widely understood that its abandonment was one of several major factors thwarting workers from winning unionization over the past 50-plus years. Other key factors, of course, included the explosion of professional union-busting firms; a bipartisan effort to strategically offshore the most heavily unionized sectors of the US workforce in the 1970s and '80s under the guise of "trade liberalization," making plant closures seem more common than new union local certifications; and finally, and most importantly, many union leaders' simply giving up the hard work of building supermajority worker support to unionize and act collectively.
While Cemex promises to roll back some of that legal change, it isn't a magic bullet. Despite a herculean effort by NLRB General Counsel Jennifer Abruzzo (who deserves both credit and praise for creativity and diligence in pushing the boundaries of what's possible) and notwithstanding all the celebration and fanfare from progressives—along with declarations by the employer class that the dictatorship of the proletariat is just around the corner—the NLRB did not actually restore Joy Silk. While the NLRB did forcefully reassert the right of workers to demand recognition—and the right to negotiate once the majority of them the sign union cards—the board built in exactly the kind of cautious hedging loophole employers and their lawyers throw their all into prying open. Under Cemex, unlike under Joy Silk, if the employer states that they don't believe the workers have a majority, the employer has up to two weeks to demand an election to "prove" there is an actual majority seeking a union. This concession, possibly added to protect the ruling from the inevitable legal challenges the employer class will file, means that while employers have a few fewer opportunities to union bust with near-complete impunity, there's plenty of legal routes remain for them to delay and pretend that there's no one waiting for them at the negotiation table.
The most important aspect of the Cemex decision, harking back to the original Joy Silk doctrine, is that employers will have to exercise real restraint on what actions they take to oppose unionization, with the restored threat that the NLRB will impose certification of the union and an order to negotiate. Unfortunately, while restraining the outrageous behavior of the employer class is a huge win, the subsequent order to negotiate has no teeth whatsoever. In some ways, even with board-imposed certification, we are back to where we were last month—with the Starbucks, Amazon, REI, Trader Joe, and all manner of upstart unionization efforts leading to NLRB election wins that confer no ability to force the employer to ever fairly negotiate a first contract.
Nothing in Cemex changes the boss's ability to say, "OK, sure, we will sit down and talk, and talk, and talk, and talk more," negotiating and agreeing to nothing, for the entire 12 months required after certification before the employer can try to persuade workers to call for a decertification election, arguing that "the union achieved nothing but creating hostility. Let's go back to the way things were here before you tried to unionize." With nothing in the decision requiring, rather than merely requesting, real good-faith negotiations for a first contract, the employers hang on to their number-one failsafe of running down the clock.
The most unambiguous result of these new rules will be a full-employment policy for labor relations lawyers, as the tidal wave of employer-side lawsuits within and outside the NLRB will come, with the goal of slowing and eventually demolishing Cemex. Labor-side lawyers and union busting law firms alike believe there will be hundreds of legal challenges in the next month or so—all aimed at an agency that remains grossly underfunded and understaffed, a fact union busters will work to their every advantage.
What can workers do? A shifting architecture of power and climate of community support requires a smart adjustment of strategy and tactics. For workers seeking to unionize, there are a few strategic choices. There's the tricky period between now and December 26: Do workers gather a majority on union cards and, per Cemex, demand recognition and the right to collective bargaining right away? Or would it be smarter to wait until after the "fair election rules" are in effect and then begin filing en masse under the improved election rules? From my own experience organizing without Joy Silk, organizing before the fair election rules that Obama created in 2014, and then organizing with the fair election rules after 2014, the core of the work remained the same, whether we thought we had small legal advantages or not. I'd be putting my effort into explaining all of this to workers seeking to unionize, advising we wait until after December 26 and then file for an election. Most importantly, I'd make sure workers understand they should do so without bluffing, once they've built a real majority of workers having signed union cards, and with those workers prepared to publicly show their names on a public poster or petition demonstrating that they are indisputably a majority and ready to negotiate and win a great contract.
Why? The short experience we had of the fair election rules led to a lot of real successes (see the Philadelphia chapter in my new book, Rules to Win By: Power and Participation in Union Negotiations, coauthored with Abby Lawlor, for a great example of the Obama-era fair election rules at work in 2015 and '16). There's way less room for the bosses to use their legal trickery under the fair election rules, making it a better investment of effort than trying to overcome the barrage of lawsuits aimed at undoing Cemex.
But the work of building workers' organization and power stays the same. By now, we should all have learned that a toothless "order to bargain" with no penalties results in no union contract unless and until the workers create a crisis for their employer. Expecting lawyers, rules, legal decisions, or another thumbs-up from the legal system will undo grotesque inequality by restoring high unionization rates and then family-supporting wages under union contracts is like hoping that a congressional inquiry—or a prosecutor—will stop Trump and the movement he's created. One thing and one thing only has the ability to force employers to share their wealth, and that is when workers have built the power to be able to create a crisis so great that an employer cannot continue what they're doing, and have no choice but to surrender power and money.
Those high approval ratings for workers challenging their employers in the new Gallup poll have to be translated into the general public actually demonstrating, in concrete ways, active support for actual workers beyond telling a pollster they support unions. If unions' top officeholders today avoid the temptations of shortcut thinking and build supermajority support to unionize—with enough unity for high-risk, high-participation strikes, where the community has been strategically mobilized by the workers in campaigns to stand with workers—the working class wins, and wins big. There really are no shortcuts to the kind of radical changes workers need to win in this country. The good news is that it's entirely possible to build this kind of power—just look around at recent wins in Los Angeles, Chicago, and more. Changes to the law can help, but that's never enough. Only a united working class, at work and hand in hand with their community, can achieve the change we need.
More from Jane McAlevey