Why Trump 2.0 Would Be Much Worse
The GOP wants to turn the president into an autocrat.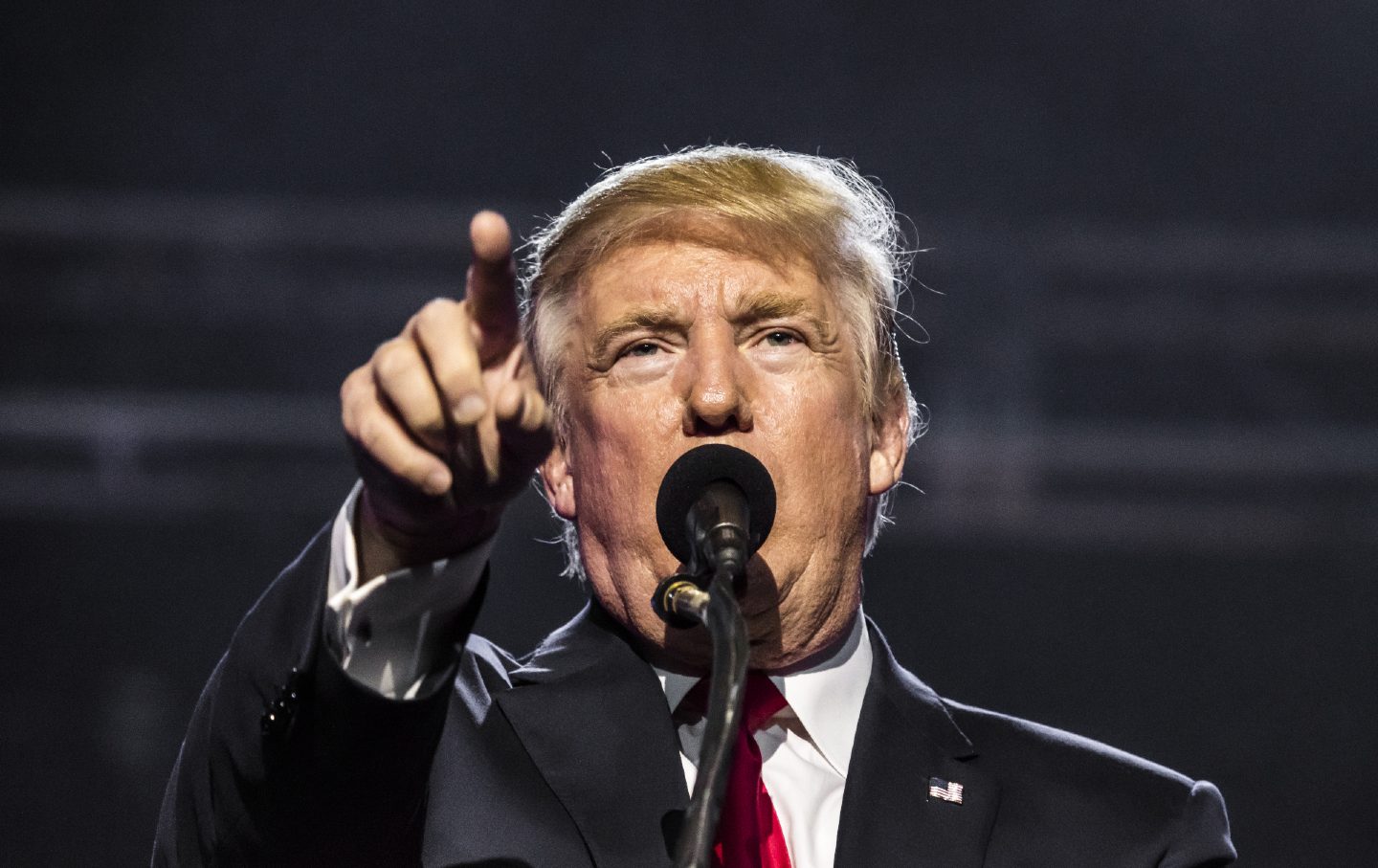 In his first term as president, Trump's authoritarian aspirations were tempered by inexperience and incompetence. This saving grace might have been temporary. There's alarming evidence that Trump, and more importantly his GOP allies, have learned from his mistakes. If he gets a second term, one of his major goals will be to purge the people that stopped him from ruling like an autocrat the last time.
Trump ascended to the presidency as the rarest of things, a genuine political outsider. He had no prior government experience, a manifest lack of knowledge of how the state actually functioned, and no long-tested allies in his own political party. The result was an unusually chaotic administration, with a rapid turnover in staff, a rush of badly designed executive orders that even Republican judges swatted down, and an inability to push through even a bare-bones agenda in Congress. Almost immediately, Trump's willful rejection of rules got him entangled in political scandals, leading to the Mueller investigation and, by the end of his presidency, two impeachments.
To win over the Republican establishment, Trump had to recruit figures who often disagreed with major parts of his agenda, as with Secretary of State Rex Tillerson, who was clearly wary of Trump's unilateralist impulses. On foreign policy, Trump's program was bridled by a powerful national security bureaucracy that had no intention of swerving from the status quo. In his 2018 book Fear, Bob Woodward recounts a telling story of two staffers stopping Trump from ending a free trade agreement with South Korea by simply stealing from his desk the letter that would have ordered the policy change. Having the attention span of a child, Trump couldn't carry out policies if they weren't in front of his eyes.
Current Issue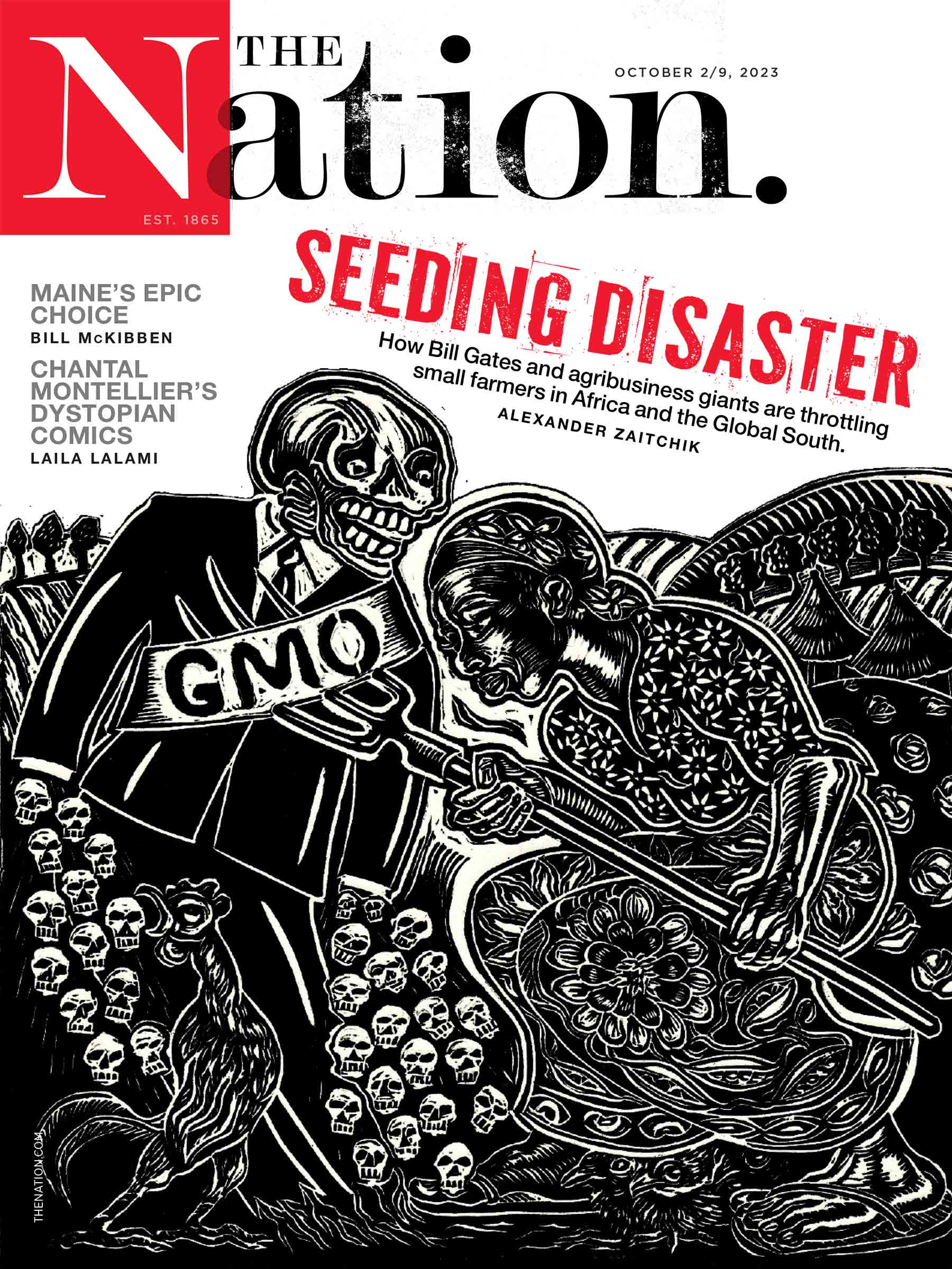 Trump's anger at the "deep state" was fueled not just by his annoyance at the Mueller investigation but also by the fact that he found it often impossible to get his staff and federal bureaucrats to carry out his orders. All presidents, of course, deal with a recalcitrant and mulish civil service, but Trump, lacking either the ability to focus on policy like a Barack Obama or a long-standing ideological network of supporters like a Ronald Reagan, found it particularly difficult to execute policy changes.
Surveying the early signs of Trump's campaign and presidency, CUNY political scientist Corey Robin offered the counterintuitive but not implausible theory that the reality show star was doomed to be a "weak" president, a Republican Jimmy Carter. In a 2017 blog post, Robin argued that
Trump hasn't done much of anything. At least not legislatively and not in terms of delivering on long-promised Republican dreams. Outside the Gorsuch ascension, which was engineered entirely by McConnell, and the deregulation that he can do on his own, without Congress, Trump has mostly been standing still. No repeal of Obamacare, no tax overhaul, no Ground Zero budgets, nada.
In retrospect, Robin was only partly right. Trump's legislative agenda stalled, but the Republicans enormously increased their powers in the courts, achieving a 6-3 supermajority in the Supreme Court as well as more than 200 federal judges. Trump appointed nearly as appeal court judges (54) in four years as Barack Obama did in eight (55). This victory can't simply be credited to McConnell. Despite his outsider status, Trump forged a lasting alliance with the Federalist Society, one that has created a Supreme Court that gave the right major victories on abortion and affirmative action and rolled back LGBTQ rights. Further, in certain fields, Trump found advisers who were in fact able to execute his agenda: Stephen Miller undeniably made immigration policy much more cruel, something that the Biden administration has not fully undone. These victories solidified Trump's status as the leader of GOP, remaking the party into a personality cult in which most Republican lawmakers publicly supported him even after his clownish coup attempt on January 6, 2021.
Trump is on track to win the Republican presidential nomination for a third time. Given a polarized country and an incumbent with weak approval ratings, Trump has a reasonable chance of winning the 2024 election.
We shouldn't suffer any false hope that a second Trump presidency will have the weaknesses of his first. The New York Times reported on Monday, "Donald J. Trump and his allies are planning a sweeping expansion of presidential power over the machinery of government if voters return him to the White House in 2025, reshaping the structure of the executive branch to concentrate far greater authority directly in his hands." The newspaper added that the "broader goal" is "to alter the balance of power by increasing the president's authority over every part of the federal government that now operates, by either law or tradition, with any measure of independence from political interference by the White House."
This project to vastly increase presidential power is being developed by institutions and figures who have worked with Trump before, notably the Heritage Foundation and former White House personnel chief John McEntee.
Currently, a president can make roughly 4,000 political appointments. In his second term, Trump's plan would change the rules defining appointments to expand that number to 50,000. This would allow Trump to sweep the bureaucracy of anyone who opposes him. A new Trump White House would also revive the practice of impounding funds, giving the presidency complete discretion over the money allocated by Congress. A new imperial presidency would also assert presidential control over hitherto independent agencies, such as the Federal Communications Commission and the Federal Trade Commission. Controlling these powerful agencies, Trump could use the power of the state to reward corporate friends (say by approving licenses for TV stations) and punish political enemies (pursuing antitrust action against those who defy him).
This agenda is autocratic, indeed monarchical. It envisions the president as a king with limited congressional and judicial checks. And unlike Trump's scattershot policies in his first term, this agenda has deep purchase inside the GOP.
The fact that it's the Heritage Foundation, which shaped many of the policies of Ronald Reagan and the two Bushes, leading the charge is evidence that this is a plan that other GOP nominees would be happy to carry out as well. The candidate who is doing best against Trump, Florida Governor Ron DeSantis, also styles himself a strong executive able to smash bureaucratic resistance. This is a larger GOP goal, not just a quirk of Trump's personality.
As the New York Times report makes clear, Trump's personal resentment toward the supposed deep state has merged with long-standing Republican resentment of the administrative state. The underlying theory of this push for presidential power is that of the unitary executive, first developed in the Nixon administration by Antonin Scalia and later promoted under Reagan, George H.W. Bush, and George W. Bush. According to the unified executive theory in its unvarnished form, the whole federal government serves at the command of the president, with neither Congress nor the courts having the right to check the president's orders. The concept of a unitary executive enjoyed particular strength after the 9/11 terrorist attack, when it was used as an excuse to run roughshod over constitutional rights. What Trump hopes to do is not a new project. As such, we can't take consolation in the idea that wiser staffers will prevent Trump from pushing his most authoritarian goals.
Trump has also learned from his experience, and he also now has a GOP that has been remade in his image, with an army of policy wonks who each hope to be the next Stephen Miller. Georgetown political scientist Don Moynihan plausibly suggests that "a second Trump term would have a lot more Stephen Millers—loyal, competent, far-right true believers—and fewer Rex Tillersons."
The courts won't necessarily stop the new imperial presidency. In an interview with The New Yorker, Noah Rosenblum, a New York University law professor, argued that the courts might be willing to go along with a war against the administrative state even if they had rejected Trump's earlier fast-and-loose executive orders. Rosenblum notes that
the Supreme Court under John Roberts has already endorsed doctrines that validate the president's power to do things like this. There is this case called Arthrex, which was a case from a couple terms ago about the structure of the Patent Trial and Appeal Board. The crucial thing about this case is that the Supreme Court did something that I think is completely unprecedented, which is that it decided that the structure of this agency was not responsive enough to presidential control.
Whether the 2024 Republican nominee is Trump or a copycat like DeSantis, Democrats have to make clear that the GOP wants to make the president an autocrat. Trump's previous presidency gives the Democrats much to run against, but voters will need to know that the worst is yet to come.