There's No Stopping Donald Trump's Courtroom Soliloquy
In his testimony at his New York civil trial yesterday, the former president's ramblings tried the judge's patience.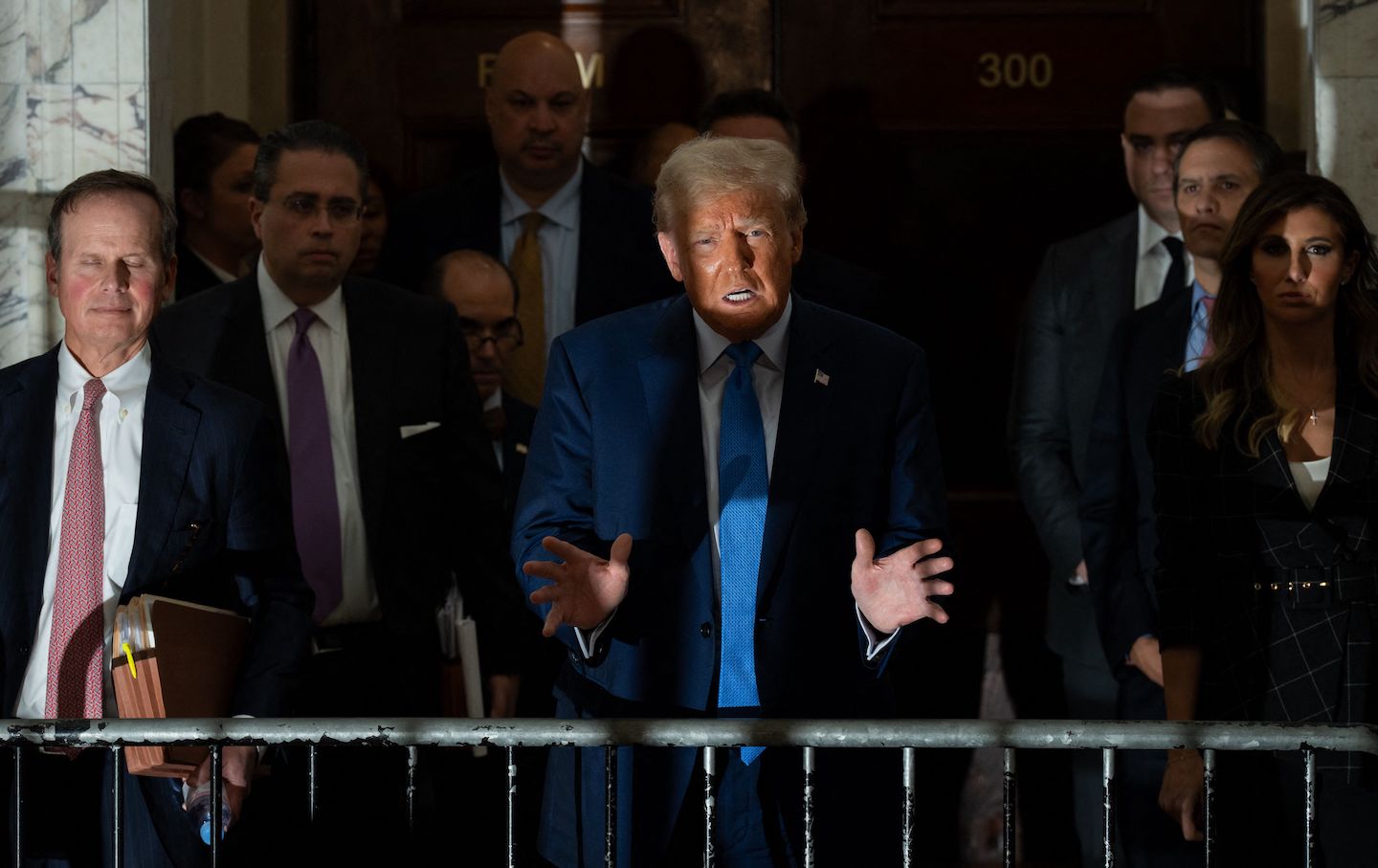 It speaks volumes about the overall health of the republic that the runaway leader for the Republican Party's presidential nomination won't take part in a debate but will spend a day in court testifying to his unassailable business acumen—and his ability to conjure up new variants of market value at his own executive caprice. Yesterday, in the New York State civil trial against the Trump Organization's alleged multibillion-dollar series of fraudulent property assessments and loan deals, former president Donald Trump delivered pretty much the same marathon aria of self-appraisal that he performs for adoring rally crowds. An exasperated Judge Arthur F. Engoron repeatedly directed the witness to provide cogent replies to questions from Assistant Attorney General Kevin Wallace, and to refrain from launching political salvos from the stand at Attorney General Letitia James and his other alleged ideological pursuers in the legal system. But there was no way that a lone state judge was going to succeed where an entire political-media industrial complex has so abjectly failed.
Engoron has already levied two fines against Trump for violating his gag order in the case, and as the day wore on, he was reduced to puffing his cheeks in weary frustration as Trump monologued from the witness stand. At one point, the former president replied to a question from Wallace—on the boilerplate accounting disclaimer in the loan documents the Trump group generated for banks—with yet one more detour into the glories of all Trump-branded endeavors, and the unfairness of the demented Inspector Javerts lining up in one courtroom or another to claim his political hide. "People don't know how good a company I've built," the witness extemporized before turning in the direction of James, who sat in the front row during the day's proceedings. "Because people like you go around trying to demean me and hurt me." Trailing off into a pastiche of Grandpa Simpson–style grievance snits, Trump sniffed that he was being brought into court "probably for political reasons—in her case, definitely."
By the time he'd returned to the witness stand after the court's late-afternoon lunch break, Trump had posted a decontextualized quote from Engoron to his Truth Social account, reading, "No, I'm not here to hear what [President Trump] has to say." The full exchange occurred as Engoron again prevailed upon Trump's defense team to confine their client's replies to the scope of the questions Wallace was putting to him rather than continuing to opine on the galactic market value of his properties. When Trump attorney Chris Kise implausibly contended that "the court needs to hear what he has to say about these statements" since they demonstrated no actual intent to defraud, Engoron replied, "No, I'm not here to hear what he has to say. I'm here to hear him answer questions."
Trump's determination to preen and posture from the stand was so all-consuming that it overran his own grasp of the state's questioning. Wallace asked him whether he'd received copies of the Trump Organization's financial statements from 2021, one of the three years covered in the state's complaint, and Trump sententiously replied that "I was so busy in the White House with China, Russia, and keeping the country…"—only to have Wallace break in and remind the defendant that he was not, in fact, president in 2021.
Trump's defense team likely preferred to steer him toward these soliloquies, since when he would occasionally circle around the substance of a question, his responses actually tended to undercut the logic of their case, which rested on the ex-president's lack of hands-on involvement in the misleading asset valuations—together with the ultimate unknowability of real estate market values in the first place. Pressed on details, Trump volunteered that he had unparalleled expertise in such matters and that he would, indeed, help gather and appraise documents supporting a given property's valuation—as when, for example, he argued to lower the assessment of the organization's sprawling Seven Springs resort in Westchester, N.Y.
Warming up to the subject of his market-conquering genius, Trump also supplied a Brigadoon-worthy word-picture as Wallace tried to get a plain response to the number of projects that could be built on the golf course complex the company owns in Aberdeen, Scotland. "I think it's the greatest golf course ever built," the one-time commander in chief said, as the beleaguered Engoron moaned into his mike, "Irrelevant, irrelevant, answer the question," all to no avail. "It's sort of like a painting," Trump continued. "You can pretty much do what you want to do."
Current Issue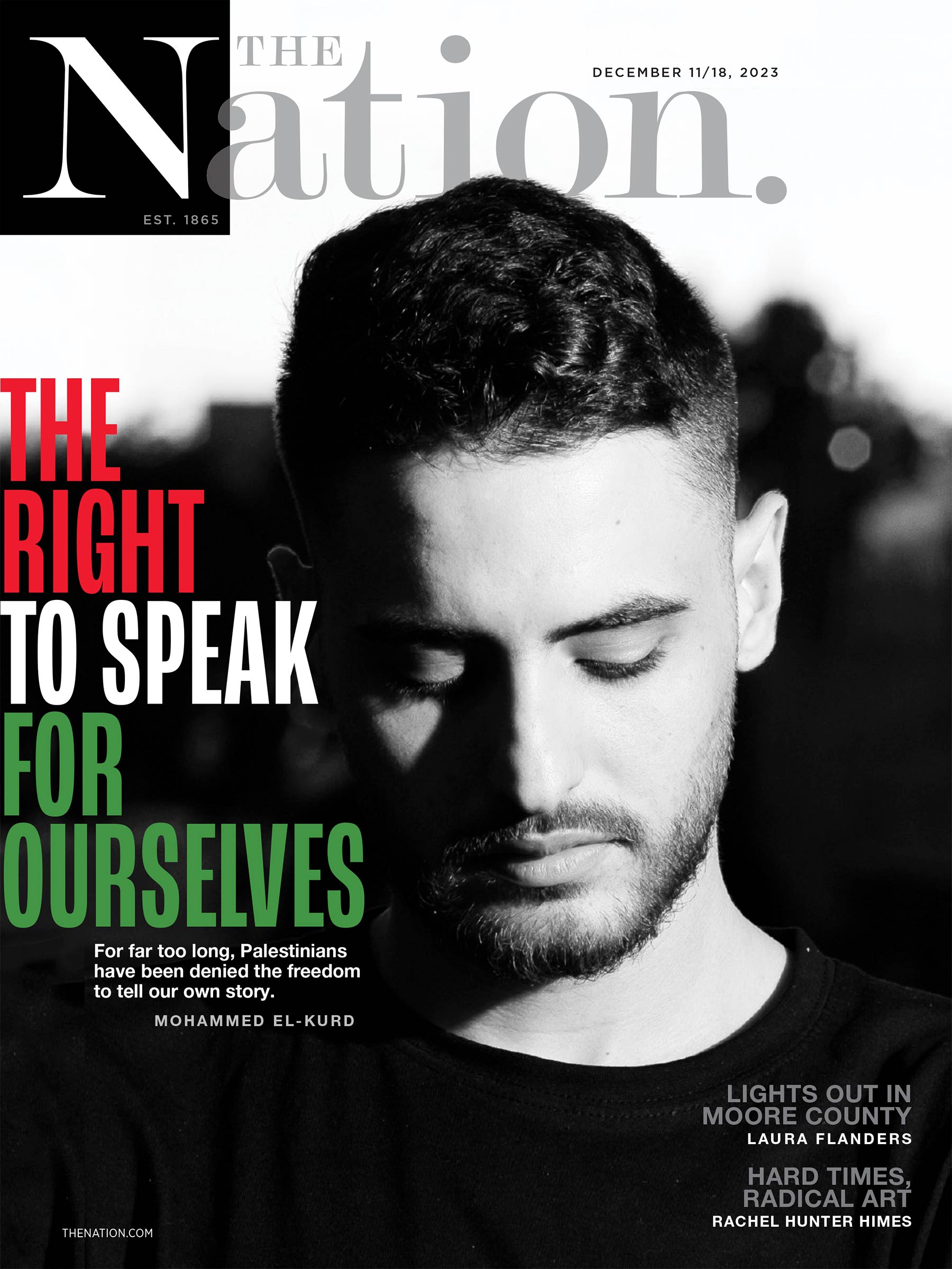 While media reports of course zeroed in on the "combative" character of Trump's testimony, these reveries of his own historic market-shaping omnipotence are far more revealing of the state of mind that has shaped both his business and political empires. Trump is a premier apostle of the positive-thinking gospel relentlessly marketed by his former family pastor, the Rev. Norman Vincent Peale of Manhattan's Marble Collegiate Church; the ultimate reason that his company relies on the dictum that true market value is inherently subjective is that Trump himself views it as an instrumental extension of his own self-image as a cosmically self-made billionaire. Indeed, in another court action he brought against one of his biographers who disputed that he was, in fact, worth more than a billion dollars, Trump explained in his deposition that he was in truth a billionaire because on most days he simply felt that his holdings eclipsed the 10-figure threshold.
This cavalier elision of the aspirational mogul ego with actually existing market conditions also helps explain Trump's symbolic importance as a tribune of working-class grievance; he firmly believes he's being persecuted and punished for his success by the conjoined of elite envy and incompetence. In this respect, his tales of mogul persecution call to mind John Steinbeck's Depression-era characterization of the American worker as a "temporarily embarrassed millionaire." In this stable of imagery, it matters little that, in politics mode, Trump darkly prophesies to his base that, thanks to this or that deep-state deprivation in process, "you won't have a country any more"—even as, in mogul mode, he commandeers a Manhattan courtroom to loudly complain that, if the same forces prevail there, he won't have a country club any more.
Under the broad dispensations of the positive-thinking gospel, it's all the same struggle, with the same heroic entrepreneur-king channeling his genius to engineer his own and the country's salvation. Titling her study of late-career Ronald Reagan, Frances Fitzgerald quoted one of the final lines from Death of a Salesman to evoke the same basic sensibility: Way Out There in the Blue. Perhaps, if and when the epitaph for Donald Trump's unique brand of American carnage is written, it will be another line from Arthur Miller's mid-century epic: "Why must everybody conquer the world?"