The Great Rolling Trump Fraud
A summary judgment in the legal case against the former president rules that he's exactly as shady as he looks.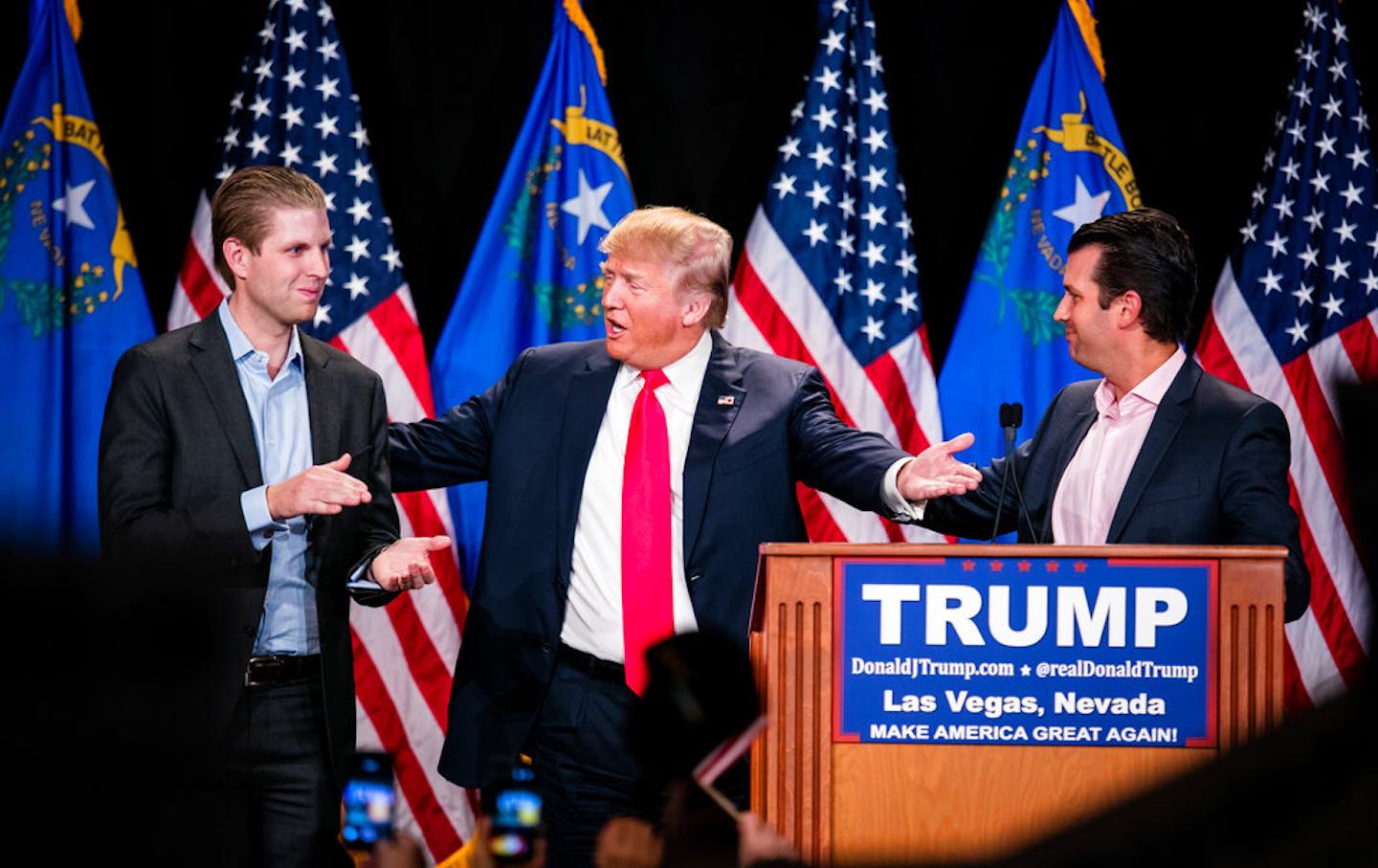 As Donald Trump plans to stage a Potemkin labor gathering at a non-union factory in Michigan to dramatize his bond with the forgotten American working class, a New York judge has delivered a timely reminder that the former president is a predatory executive fraudster on a truly colossal scale. On Tuesday, Justice Arthur F. Engoron handed down a summary judgment in state Attorney General Letitia James's comprehensive fraud action against Trump, his sons, and his financial officers finding that he has wildly overvalued properties and assets. James contends that these misevaluations run up to $2.5 billion, and is seeking $250 million in penalties in her office's civil action against Trump and his business empire. Engoron's ruling rescinds the business certifications of Trump Organization entities in New York and provides for their eventual dissolution under a judicial receivership.
By deciding fully in James's favor, Engoron has smoothed the path for the attorney general's pending case before him, concerning six charges that go to questions of intent and materiality within the sanctums of the Trump network. That case is scheduled to begin October 2, and will likely run into December.
Engoron's ruling is also a study in plain judicial exasperation, supplying a thorough and detailed review of the Trump defense team's spurious arguments for a summary judgment in the former president's favor—mostly on the fanciful grounds that James had no standing to bring the suit in the first place. Trump's lawyers also contended that the fraud charges are in any event baseless, since boilerplate disclaimers cautioned against taking Trump-sponsored valuations at face value. Throwing still another half-baked argument against the wall, Trump's attorneys contended that market valuations are wholly subjective propositions anyway.
It's fitting that Trump should resort to this postmodernist denial of objective truth in the defense of a business fortune that's largely made up of highly leveraged debt, public-sector subsidies, and shady sovereign wealth support. What's more, of course, Trump's habitual lying about his business holdings is of a piece with his lying about everything else: as an apostle of the great American gospel of positive thinking, Trump hews to the prosperity gospel directive "name it and claim it." That's why, for example, in a Trump-initiated suit against his biographer Tim O'Brien, who debunked Trump's self-characterization as a billionaire, Trump testified in a deposition that he deserved that designation because on most days he felt like a billionaire.
This capacious model of ego-sanctioned accounting has gone disastrously unchecked throughout Trump's public and private career, so it's gratifying to see it finally and exhaustively dismantled in a court of law. Engoron took great pains to demonstrate the full, dumbfounding sweep of the Trump legal team's reckless sophistry in court. This was, no doubt, partially a matter of simple personal catharsis for a put-upon jurist, but Engoron also clearly crafted his ruling to help fend off the inevitable prospect of a Trump appeal. In smiting down the claim against James's standing, for example, the judge noted that
this court has already twice ruled against these arguments, called them frivolous, and twice been affirmed by the First Department…. Defendants' conduct in reiterating these frivolous arguments is egregious. We are way beyond the point of "sophisticated counsel should have known better"; we are at the point of blatant and intentional disregard of controlling authority and law of the case. The court emphatically rejected these arguments, as did the First Department [of the State Appeals court]. Defendants' repetition of them here is indefensible.
That was the procedural part; as Engoron moved on to the substance of the Trump defense, he grew more heated still:
Exacerbating defendants' obstreperous conduct is their continued reliance on bogus arguments, in papers and oral argument. In defendants' world: rent-regulated apartments are worth the same as unregulated apartments; restricted land is worth the same as unrestricted land; restrictions can evaporate into thin air; a disclaimer by one party casting responsibility on another party exonerates the other parties' lies; the Attorney General of the State of New York does not have capacity to sue or standing to sue (never mind all those cases where the Attorney General has sued successfully) under a statute expressly designed to provide that right; all illegal acts are untimely if they stem from one untimely act; and square footage subjective. This is a fantasy world, not the real world.
Current Issue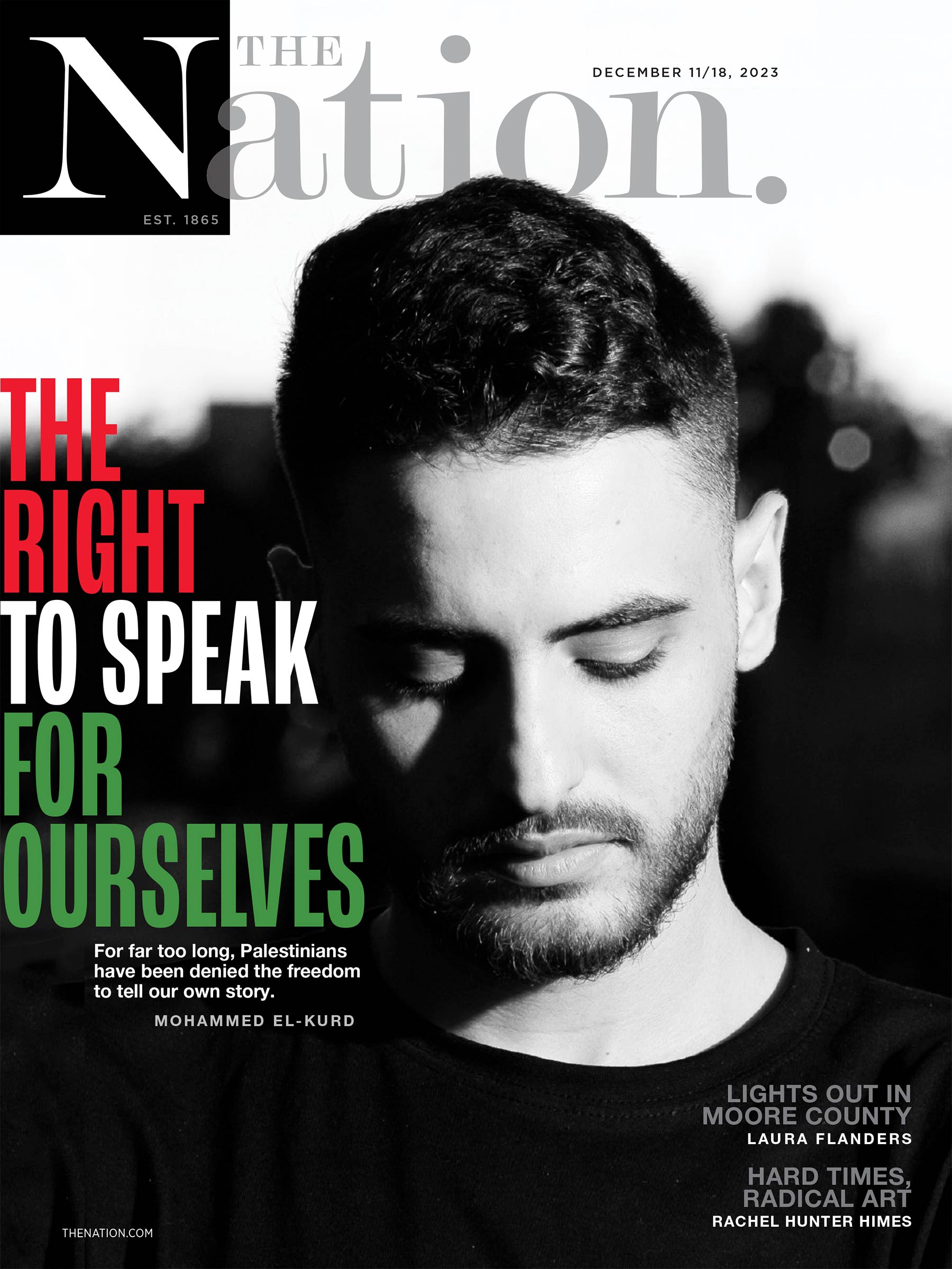 Engoron made similarly short work of the two-pronged paper defense Trump and his attorneys mustered for the billions in dodgy valuations they racked up—the magical disclaimer supposedly stipulating that the estimates supplied to bankers, loan officers, and insurers were "worthless"; and the allied contention that any reasonable financial officer would soon override such valuations via standard due-diligence research. "Defendants' reliance on these 'worthless' disclaimers is worthless," he drily noted. "The clause does not use the word 'worthless' or 'useless" or 'ignore' or 'disregard' or any similar words. It does not say, 'the values herein are what I think the properties will be worth in ten or more years.' Indeed, the quoted language uses 'current' no less than five times, and 'future' zero times." And he observes that the due-dilgence dodge is little more than a license to frontload systemic fraud into any company's business model: "Defendants' stance is, practically speaking, that they may submit false [suspected fraudulent claims] so long as the recipients know, from their own due diligence, that the information is false."
Still, there is one limited sense in which Trump's defense was anchored in reality. In a deposition, Trump contended that he could affix any value he saw fit to any property in question, for the simple reason that he could always "find a buyer from Saudi Arabia" to accept the price.
James's case has its own cautionary political back story: She took it up only after Manhattan District Attorney Alvin Bragg pulled the plug on his office's own far-reaching investigation of rampant fraud within Trump's business empire. Bragg has since brought criminal charges against Trump stemming from the former president's payoff to porn star Stormy Daniels, but James's early vindication in this prosecution is bound to raise renewed speculation over Bragg's decision to bypass a far higher-stakes and consequential Trump prosecution.
There's another broader political lesson in the Engoron decision that the other prosecutors initiating proceedings against the felonious scammer also known as America's 45th president will do well to heed: The New York judge supplies a model of closely reasoned outrage that has so far eluded most efforts to hold Donald Trump accountable for his stunning criminal conduct. Virtually all of his excoriations of Trump's legal defense here apply with at least equal force to Trump's shameful, slipshod, and demagogic efforts to defend himself in the court of public opinion. The myth of Trump's self-propelled business genius is ultimately no different from the myth of him as an omnipotent drainer of swamps and disruptor of deep-state cabals—just as his flagrant lies about the makeup and value of his business holdings are structurally indistinguishable from his delusive, Ahab-like insistence that his 2020 election victory was wrongly stolen from him by unspecified Biden minions. They all partake of Trump's unique and toxic transmutation of positive thinking bromides into fascist sloganeering.
In some ways, however, the crowning moment in Engoron's opinion is a footnote: as he takes parting stock of the defense's arguments about phony documentary appraisals, he writes, "Defendants respond that: the documents do not say what they say; that there is no such thing as 'objective' value; and that, essentially, the Court should not believe its own eyes." The accompanying footnote reads, "As Chico Marx, playing Chicolini, says to Margaret Dumont, playing Mrs. Gloria Teasdale, in 'Duck Soup,' 'Well, who ya gonna believe, me or your lying eyes?'"
That pointed question, as much as the nearly threefold inflation of the square footage of Trump's Manhattan penthouse or his delusional overvaluation of Mar-a-Lago or Bedminster, should be the refrain we all keep in mind anytime Trump resumes his self-glorifying MAGA-martyr patter in the many legal reckonings ahead.