It's Now Clearer Than Ever: The US Is Choosing to Impoverish Children
Robert Reich has been telling us for years that policymakers have the power to end—or increase—poverty. New Census data proves him right.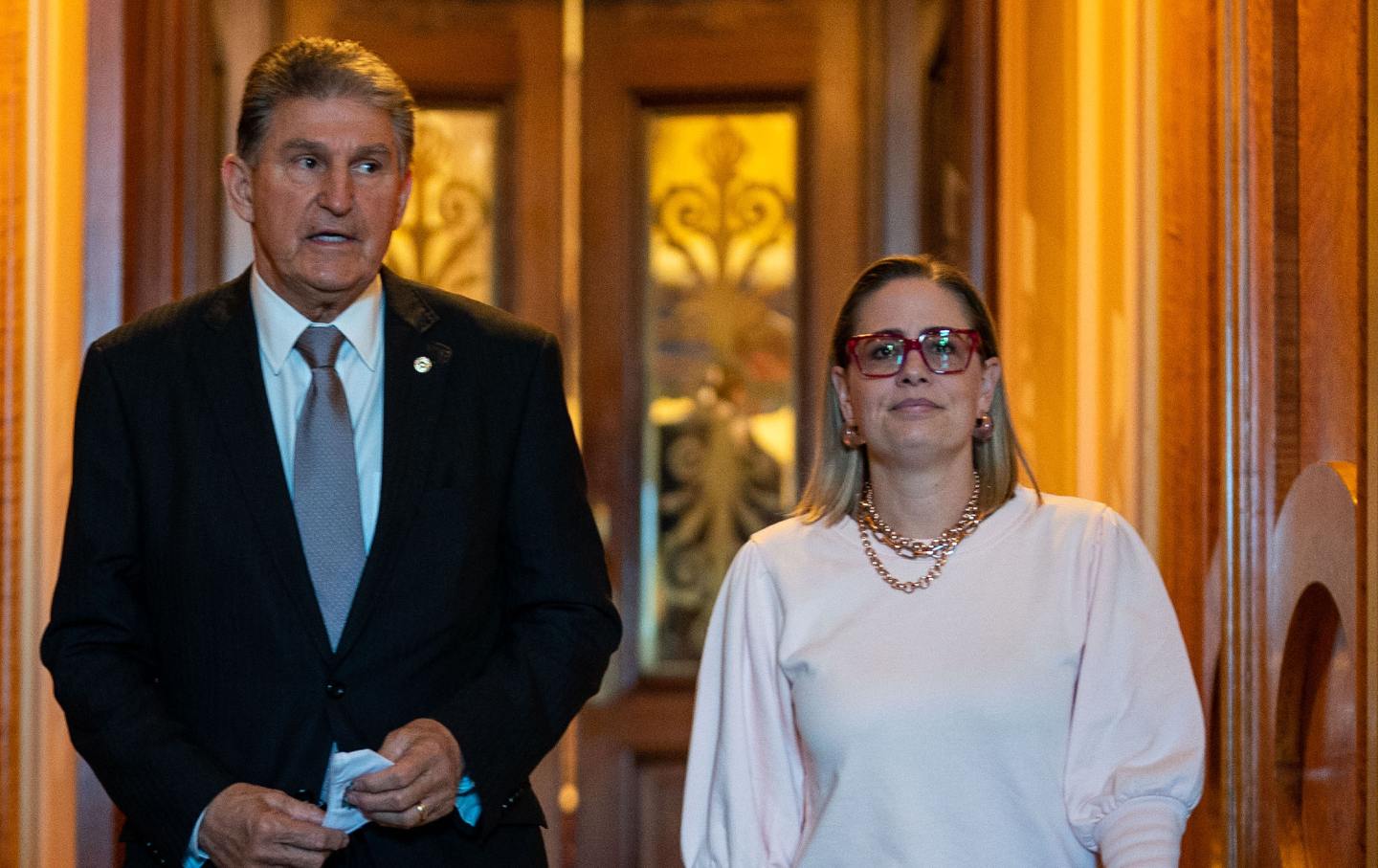 "Poverty," former United States secretary of labor Robert Reich has been telling us for years, "is a policy choice."
Reich, one of the savviest commentators on the economy and policymaking throughout his nearly five decades in American public life, has always been right about that. But he's getting fresh support for his argument from the Census Bureau, which shows that the United States is currently making a concerted effort to impoverish children. A lot of them.
Census data released Tuesday shows that 12.4 percent of all American children were living in poverty last year. That was up from 5.2 percent in 2021—meaning that the US has just experienced the largest spike in child poverty since the current models for measuring economic distress were developed in 2009. We've also just seen the first increase in the supplemental poverty rate since 2010 when the United States was still wrestling with the aftershocks of the Great Recession.
But the United States is not experiencing a scorching recession like it did in the years that followed the Wall Street collapse of 2008. Employment is high, unemployment is low, and inflation—while still a frustration appears to be moderating. So what explains the poverty spike? According to the Census Bureau, the refusal by Congress to renew the enhanced child tax credit that was developed during the Covid-19 pandemic is to blame for much of the jump.
Since the relatively modest monthly bump in federal support—$250 to $300 per month for households with children—was eliminated because of congressional inaction in 2022, poverty has ticked upward. Rapidly.
Current Issue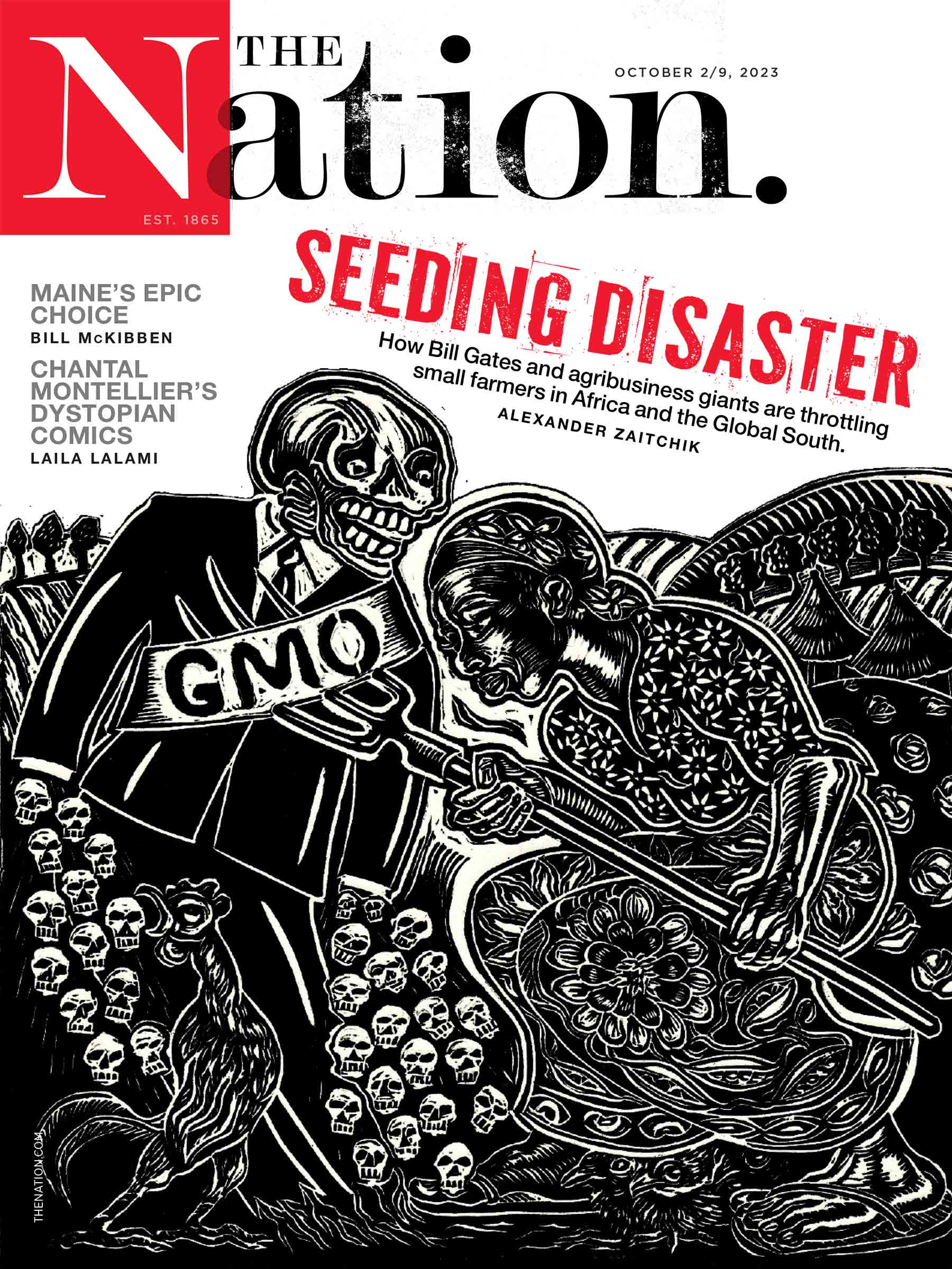 "The Census data make it painfully clear: poverty—in particular, child poverty—is a policy choice," explains the Friends Committee on National Legislation, the Washington-based Quaker peace and justice lobby that has long monitored poverty rates with an eye toward developing and advancing policy interventions. "When lawmakers expanded the child tax credit in 2021, fewer kids lived in poverty. When they failed to do so in 2022, child poverty more than doubled."
When child poverty rises, so, too, does the overall poverty rate. According to the Census Bureau, 12.4 percent of Americans lacked the resources to meet their basic needs in 2022. That was up from 7.8 percent in 2021.
So there you have it. Congress opted to impoverish kids and, in so doing, caused a broad spike in the poverty rate. Or, to be more precise, Republicans in Congress and a handful of Democratic allies, such as West Virginia Senator Joe Manchin and Arizona Senator Kyrsten Sinema, chose to increase poverty when they rejected efforts by the Biden administration and most congressional Democrats to maintain the enhanced child tax credits.
House Democrats backed the proposed extension of the credits. Senate Democrats needed all 50 members of their caucus to pass the legislation via the reconciliation process, but Manchin refused to go along unless his colleagues accepted a clumsy scheme to penalize parents with work requirements and other restrictions.
Sinema, who was elected as a Democrat but who now sits as an "independent" member of the party's Senate caucus, was not as noisy as Manchin. But she was just as damaging to the fight against poverty, as has been noted by the campaign of US Representative Ruben Gallego, an Arizona Democrat who is running to replace Sinema in 2024.
Popular
"swipe left below to view more authors"

Swipe →
"Senator Sinema helped block the expanded child tax credit from being included in the Inflation Reduction Act—essentially giving a thumbs up to 3.7 million children living in poverty," explained the Gallego camp earlier this year. "While, simultaneously, she fought to protect the carried interest tax loophole—a favorite of her hedge fund donors."
The new Census Bureau numbers point to a fundamental reality that Reich has been trying to teach us for years: Ending poverty is not hard, especially for wealthy nations such as the United States. When federal and state policymakers direct resources toward the task of addressing economic instability, inequality, and inequity, the percentage of people living in poverty goes down.
That's what happened in the 1930s, when President Franklin Delano Roosevelt responded to the Great Depression with the myriad job creation, rural development, and social safety net programs (including Social Security) that formed the New Deal. In 1933, when FDR took office, the unemployment rate in the US was close to 25 percent. After eight years of federal interventions by FDR and his allies, it was down to around 10 percent when World War II began.
Of course, there are many factors that influence unemployment and poverty rates. But government intervention can play an effective role in bringing down persistently high rates and, if policymakers are wise, in keeping them down.
That was certainly the case in the 1960s, when the Medicare and Medicaid programs were developed under the administration of President Lyndon Johnson. In the early 1960s, the poverty rate was 22 percent. When Johnson left office, it was around 13 percent. Addressing one of the key drivers of poverty among the elderly—medical costs—was a huge factor in the drop. For those who suggest that it wasn't just Medicare and Medicaid that eased economic despair, well, fair enough. Great Society initiatives, such as expanded nutrition and housing programs, also contributed to the decline in misery. The point remains that, when the federal policymakers declared a "War on Poverty" in order to bring down the poverty rate, it went down. And it did so quickly.
Which brings us to back to Robert Reich, who gets the final word: "The expanded Child Tax Credit cut child poverty by nearly half. Sinema, Manchin, and the GOP let it expire and child poverty spiked. In the richest country in the world, it is inexcusable that millions of our children are living in poverty. This is a policy choice."