How the Affirmative Action Exemption for Military Academies Exploits Students of Color
"Military recruiters will find a way to use this decision to convince young people that they are offering them the best path to a college education."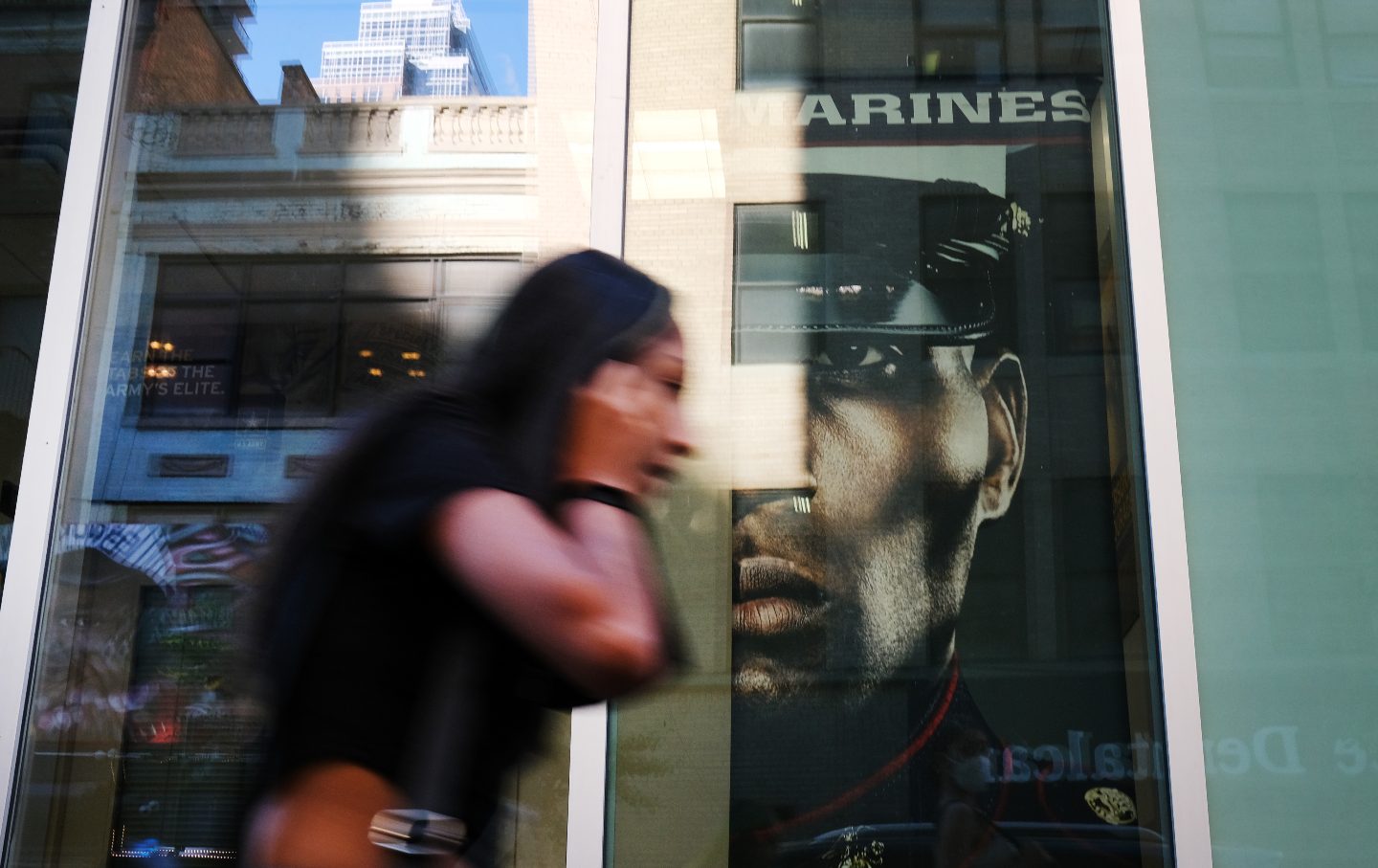 It has been three months since the Supreme Court struck down affirmative action in the Students for Fair Admissions v. Havard case, declaring that race-conscious admissions were unconstitutional. For millions of high school seniors like ourselves ready to apply for college this fall, this means that there won't be a box to indicate race on the application.
However, the focus on the college admissions process has left some details of the SFFA v. Harvard decision undiscussed, specifically the exception made for military academies. The exception appears in a vague footnote by Chief Justice John Roberts in the majority opinion that outlines how military academies have "potentially distinct interests." Before the decision, current and former military officials signed the amicus curiae requesting the court to take into account the importance of race-conscious admissions at military colleges and service academies for reasons of "national security."
"[The] footnote in the opinion indicated that the ruling did not apply to military academies, at least for now, because they might have different, untested legal justifications for using race than Harvard did," said Omar Syed, an attorney who has 15 years of experience at the collegiate level and is currently the general counsel and vice president at Rice University. "If a military academy is sued for using race as a factor, it will likely justify this tactic as a national security imperative, as the Department of Justice's lawyer argued before the Supreme Court."
However, if the exemption for race-conscious admissions can be made for military academies, it raises the question of whether the SCOTUS ruling had anything to do with constitutionality at all. "For years SCOTUS has ruled that the educational benefits of diversity qualify as legally compelling interests, even if they are not numerically measurable," said Syed. "This ruling retreats from that historical rule, and appears to place great weight on how immeasurable, and thus intangible, Harvard's asserted interests are." Justice Sotomayor highlighted this contradiction in her dissent: "The court's carveout only highlights the arbitrariness of its decision and further proves that the Fourteenth Amendment does not categorically prohibit the use of race in college admissions."
The unprecedented lengths the US can go to create loopholes when it comes to defense, while simultaneously rolling back progress in education broadly, is concerning. "The way the budget is distributed says a lot about the priorities," said Morales, pointing to the comparative lack of attention to welfare programs, health care, food, and now education. In the 2022 federal discretionary budget, $751 billion went to defense, while only $132 billion went to education, social services, employment, and training. Military academies' exemption from the ban on race-conscious admissions is just another example of minorities getting the short end of the stick.
"It is very challenging not to assume that the court ignores the benefits of affirmative action only in higher education, where the status quo and long-standing inequality are at risk, but not in settings where marginalized communities have long been exploited and taken advantage of. Only there, where people are needed to put their lives at risk for the safety of their country, is diversity needed," said Leonardo Sarmiento, a student at the University of Chicago.
Current Issue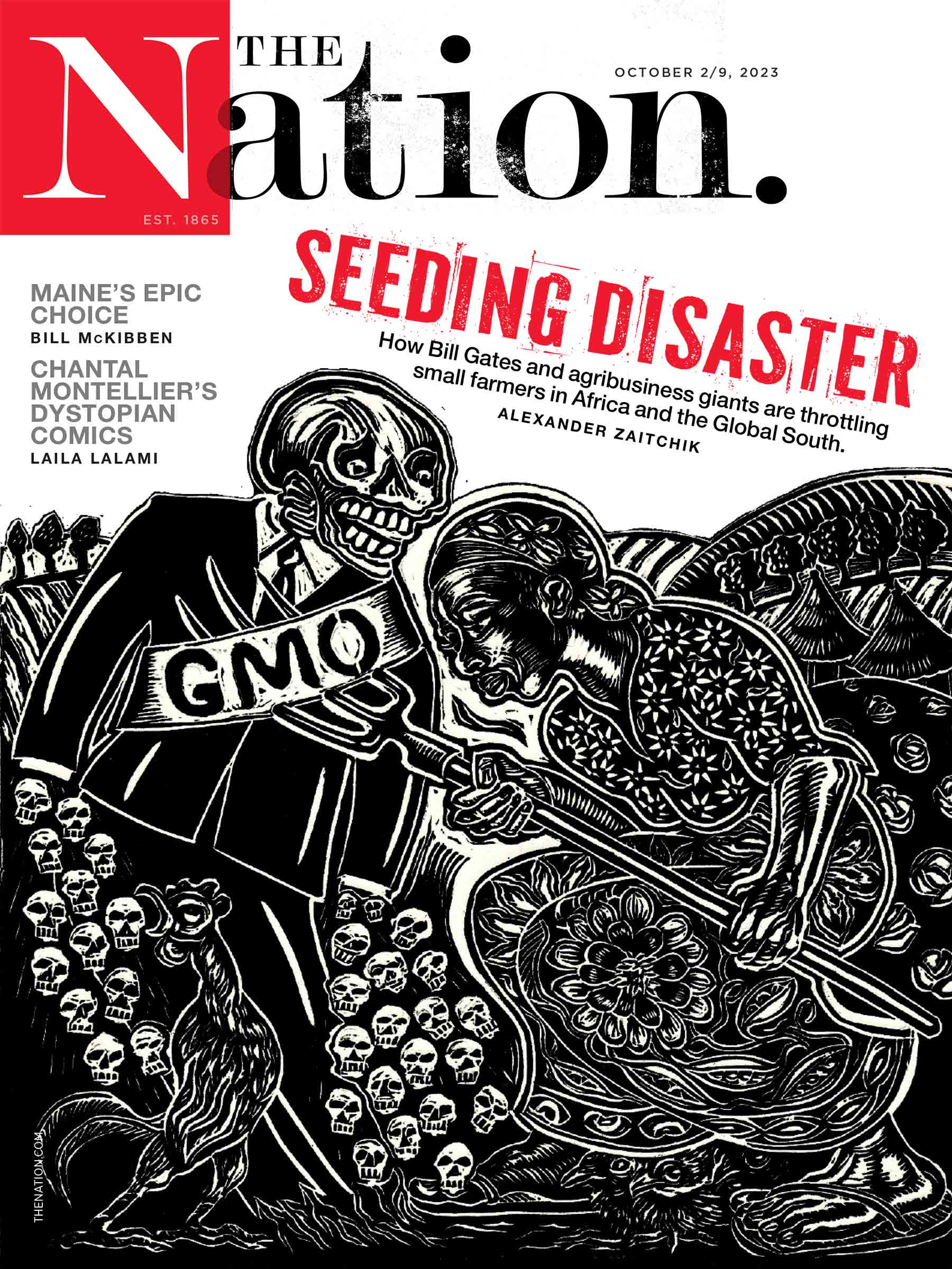 In El Paso, Tex.—home to Fort Bliss, the largest mainland military base—recruiting disproportionately targets Hispanic high school students and other minorities. According to a 2017 study from Pew Research, 43 percent of the active-duty forces in the military were people of color—36 percent of whom were Hispanic. Almost half of enlisted soldiers cited economic and job-related concerns as their reason for joining the military.
Admission into any of the five military service academies—such as West Point—means a higher tier of benefits. For any student—but especially low-income students, who are disproportionately BIPOC—the chance of a debt-free education can be life-changing. "Military recruiters will find a way to use this decision to convince young people that they are offering them the best path to a college education, whether it's through military academy appointment—which is actually quite rare—or through financial aid that the military is promising to pay for college," said Rick Jahnkow cofounder of the Project on Youth and Non-Military Opportunities.
David Morales, a PhD student at Stanford University for Education who has been organizing against recruitment since high school, explains how these practices play out. "The military would send recruiters who were also people of color, Black, or Latinx (in POC-predominant schools), so students themselves see these soldiers and feel 'represented.'" He saw these tactics firsthand as a Latino student. "My classmates would be placed in JROTC without our consent, and I remember two former AVID (college readiness elective) classrooms were used. The wall was knocked down in between them, to build the shooting range."
There is a direct pipeline from these JROTC programs to military academies, Morales explained, and schools and JROTC programs are often allowed to nominate students to these prestigious, selective schools. Two of these academies, West Point and the US Air Force Academy, claim "strong diversity and inclusion" principles.
But counter-recruiters—those opposed to military recruitment in schools—say these principles arise from recruiting efforts targeting groups like low-income students of color. "Their motive in trying to diversify is not social justice. For this particular carve-out, it's logical to assume that they're more concerned about meeting recruitment quotas, and that is the national interest that they're arguing," said Jahnkow.
In 2022, the military fell short of its enlistment recruiting goal by 25 percent, and applications to all five military service academies dropped—including West Point, with a 10 percent decrease. Because these academies accept so few students, this drop in applications has not yet led to service academies' having trouble maintaining their class sizes. However, with fewer applicants, these institutions could have trouble maintaining selectivity and exclusivity.
Popular
"swipe left below to view more authors"

Swipe →
While West Point has not released an official press release on the decision, the Department of Defense told the The New York Times, "We rely on a pipeline of highly qualified American patriots from all walks of life and all backgrounds, which is crucial for our national security." In the wake of the decision, Students for Fair Admissions has made military academies its next target. The group is already seeking plaintiffs who believe they were rejected from West Point based on their race.
Now more than ever, counter-recruiters affirm the need for their work. "That is a challenge that we're going to have to pay even more attention to now, when the military continues to have trouble recruiting, and they continue to modify their standards just to bring those people in who feel they have limited options," said Jahnkow. "Counter-recruitment groups have to really put emphasis on doing research around college financial aid, job training programs, other kinds of careers that can be fulfilling, and contribute to the welfare of the community."