Skip to content
By using this website, you consent to our use of cookies. For more information, visit our Privacy Policy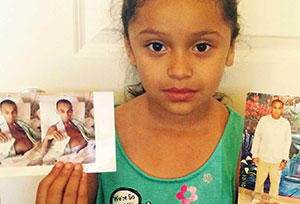 Special Investigation: Dying in Private Prisons
The Department of Justice has announced plans to end its use of all private prison operators, following The Nation's investigation, in partnership with The Investigative Fund, that uncovered dozens of questionable deaths at the privately run facilities in which the Bureau of Prisons houses noncitizen inmates. Reporter Seth Freed Wessler obtained tens of thousands of pages of medical reports through an open records lawsuit and, working with a panel of medical doctors, found more than two dozen deaths involving substandard care. Further reporting revealed that the agency understood the danger yet repeatedly renewed contracts.
---

November 28, 2016

The only way to quickly deport 3 million immigrants is to first make them into criminals—and he'll have the tools to do so on day one.

---

October 27, 2016

Advocates cheered when the Justice Department began shuttering its private prisons. But immigration officials saw an opportunity.

---

August 19, 2016

Even in the age of Trump, facts still can and do matter. Our work is to ferret them out and wield them as tools for reform.

---

August 18, 2016

Our yearlong probe uncovered dozens of questionable deaths and years of dire warnings from internal monitors.

---

August 15, 2016

The facility is among several in which our reporting has uncovered dozens of deaths that involved substandard medical care.

---

---

June 15, 2016

Following a Nation investigation into lax medical care, the Justice Department is finally moving to end its reliance on for-profit prison operators.

---

March 15, 2016

An investigation found dozens of questionable deaths related to cost cutting in privatized federal prisons.

---

January 28, 2016

Dozens of men have died in disturbing circumstances in privatized, immigrant-only prisons. The Bureau of Prisons itself says there's a problem. And yet the privatization scheme continues.

---

January 28, 2016

Medical doctors agreed that inadequate care likely contributed to the premature deaths of these men inside the Bureau of Prison's private facilities.

---

January 28, 2016

The basics on how and why this system exists.
---