Print Magazine
October 21, 2002 Issue
Column
In a speech intended to frighten the American people into supporting a war, the President Monday again trotted out his grim depiction of Saddam Hussein as a terrifying boogeym...
Something about Al Gore brings out the worst in people, and nowhere is this truer than in the so-called "liberal media." Journalists' "default" position on Gore, Joe Klein n...
It's a scary little world right now. Such wars of careless words. Such panic on every breeze. If Eskimos have a hundred words for snow, we have let bloom a thousand words fo...
October surprises are built into our system, since elections come in November. Cliffhanger movies in Hollywood's old days could not have staged it better.
Letters
AN OPEN LETTER TO CALVIN TRILLIN
Feature
On October 4 Ralph Nader's "Take it to The Street" campaign staged a rally on Wall Street against corporate corruption.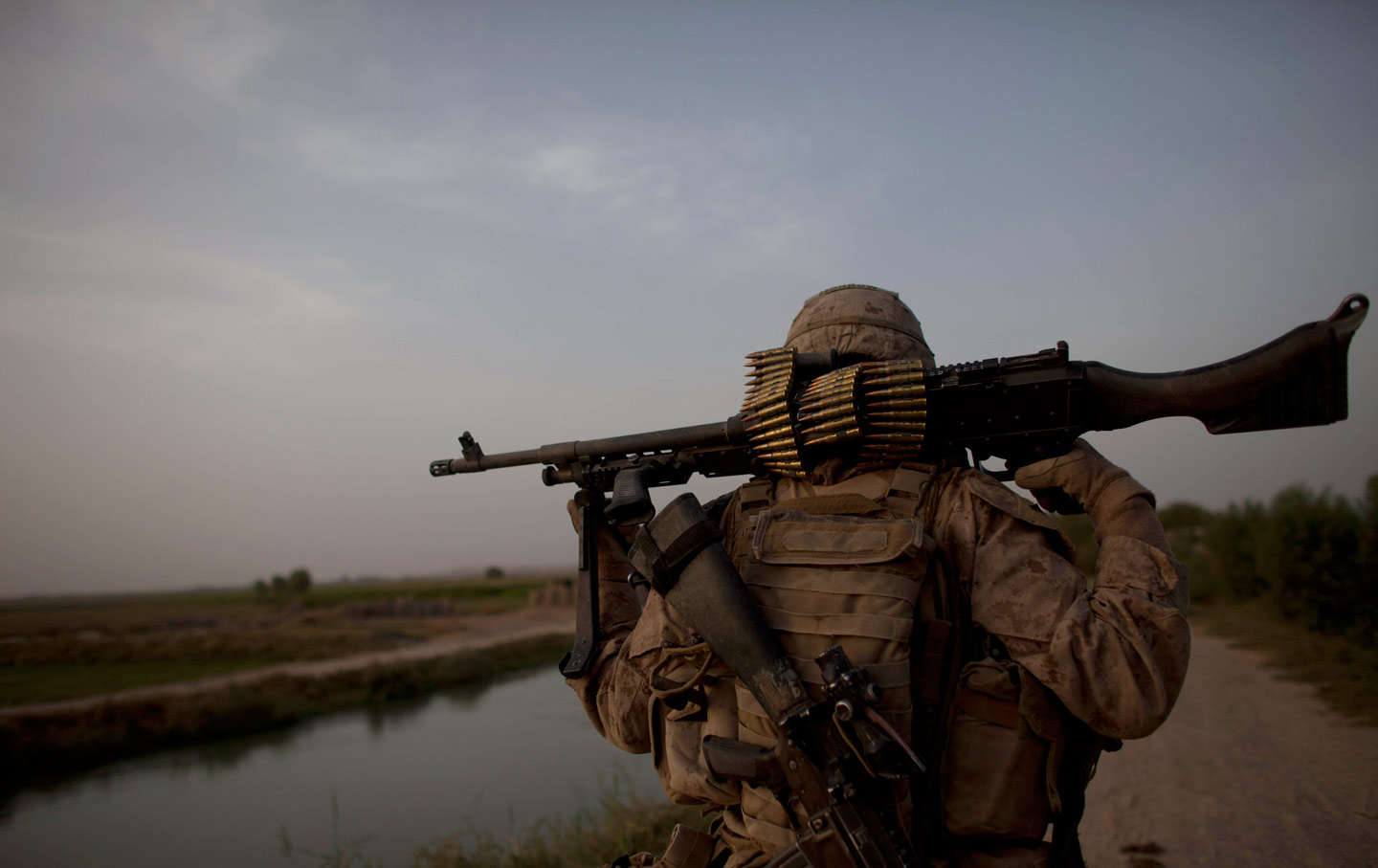 Pitt: I'd like to talk for a moment about Iraq's nuclear weapons program.
Books & the Arts
After I saw In the Bedroom, Todd Field's moving film based on Andre Dubus's short story "Killings," I was delighted when a slim volume of Dubus's stories arrived here a...
The park was very large. We drove
for some time through a beautiful wood
until the wood ceased, and the house came into view.
Although he does not record CDs, Robin Kelley may well be the hippest intellectual in the land. There is plenty of substance to ground the style.
Near the end of Jazz Modernism, Alfred Appel Jr.
A few months ago, novelist Alan Furst, in one of those New York Times "Writers on Writing" pieces, told how, on a magazine assignment to the Soviet Union back in 1983...