Print Magazine
May 10, 2010 Issue
Editorial
Does the kaleidoscope of Tea Party kookiness add up to anything?
Maria Margaronis on a Nation intern's making good; Erin Schumaker on non-criminal deportations at ICE.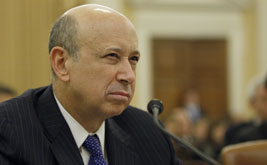 Can Senate reformers stiffen President Obama's spine in the fight for financial regulatory overhaul?
Column
Most people who appear phenotypically "black" don't play around when the government asks them to report their race.
Moyers's most significant legacy is that he treated his audience as adult citizens of a republic.
At Bolivia's climate summit, the prevailing sentiment was rage against helplessness.