Reminder: Liberals Can Be Vaccine Deniers Too
As RFK Jr. shows, it's not just Republicans pushing anti-vax conspiracies. That's why the White House needs to take this issue much more seriously.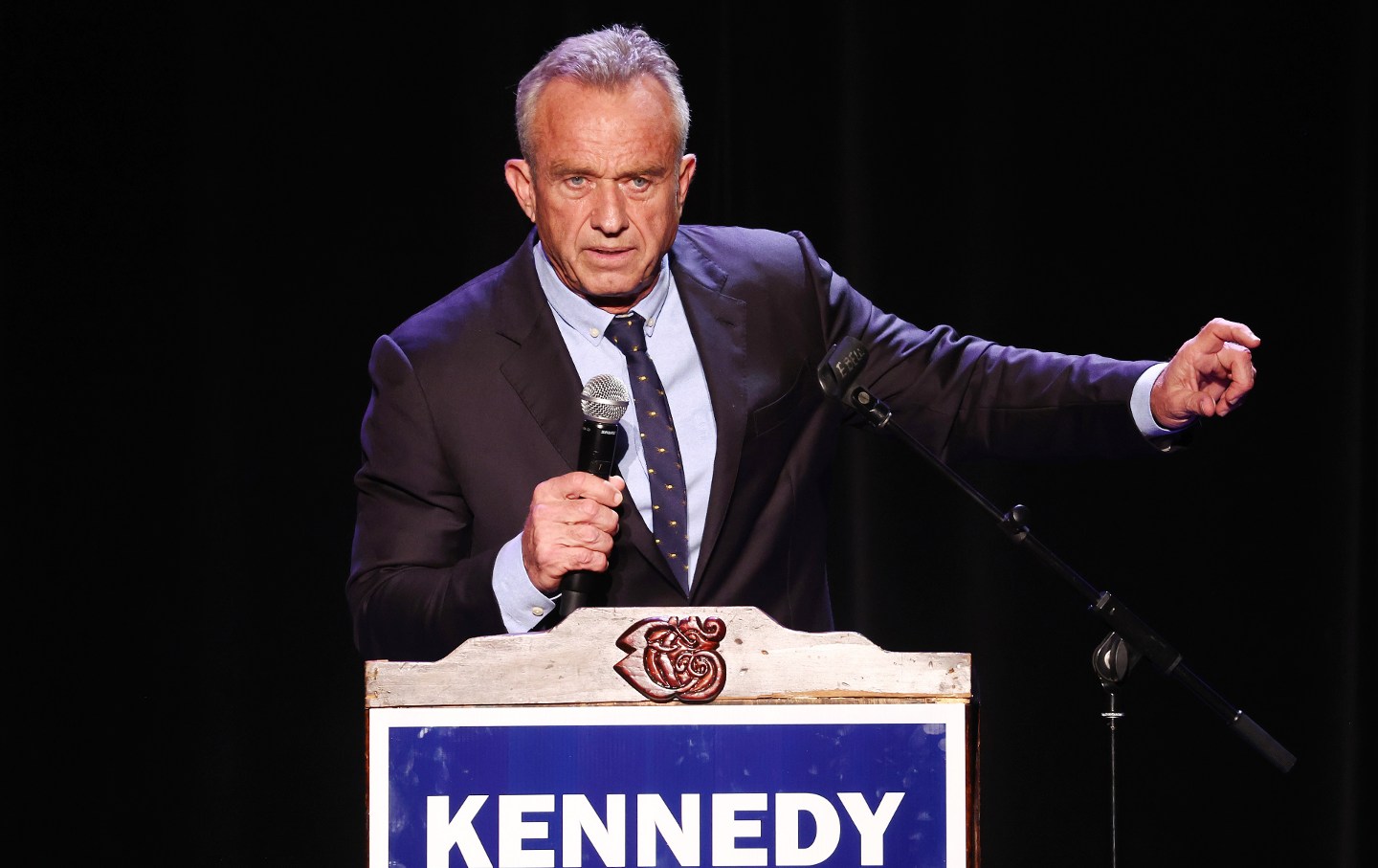 For many readers of The Nation, skepticism about—or outright refusal to consider getting—a Covid-19 vaccine may seem like a phenomenon only found among Donald Trump's diehard MAGA fans. To some extent, that's accurate; polling suggests that Republicans are far more resistant to considering getting the Covid jab than other groups.
But historically, three things have generally been true about vaccines in the United States. Most Americans have long seen routine immunizations as beneficial. Most have also supported requiring children to get these shots before attending school. Yet there has always been a persistent minority of vaccine skeptics in this country—and it's not as easy to find a clear partisan divide among that group. To put it another way: Liberals can be anti-vaxxers too.
While Democrats have remained relatively supportive of Covid-19 vaccination, the rise of Robert F. Kennedy Jr. is proving that anti-vaccine sentiment has a lingering allure for some liberals and progressives in this country.
Just in case it was unclear, let's repeat some basic truths. Vaccines are safe. They save lives. The Covid-19 vaccines in particular have saved millions of lives and prevented millions more hospitalizations. They are remarkably safe.
Related Story
If there is a true scandal about Covid-19 vaccines, it's that 2.2 billion people remain unvaccinated around the world because the greedy pharmaceutical companies (often with the support of powerful governments) have forced poorer countries into unfair, predatory contracts rather than allow them to manufacture the vaccines at a lower cost.
RFK Jr. has been trying to obscure the truth about vaccines since at least 2005, peddling pseudoscience and conspiracy theories to anyone who will listen. It would be tempting to write him and his ilk off as cranks. But we ignore them at our peril.
First, we have a large part of the Republican Party in lockstep against vaccination. Ron DeSantis may be the denialist in chief, but others are right behind him in their craven embrace of anti-vaccination policies. Second, RFK Jr. has some powerful allies in tech and finance—and when you're a Kennedy and you say you're running for president, you have a platform built into your patrimony to reach millions.
Current Issue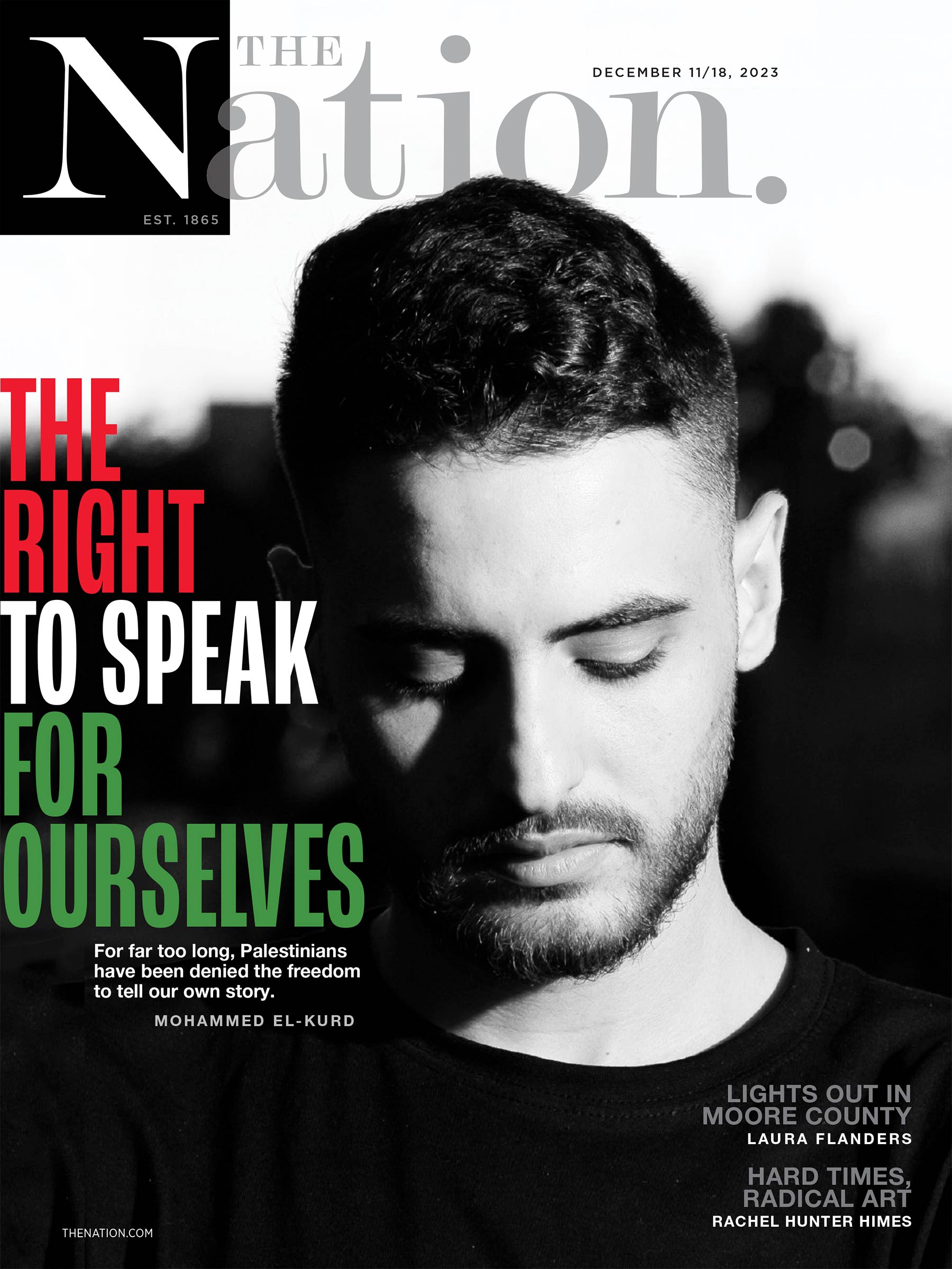 This makes 2023 a banner year for the anti-vax movement, with liberals, conservatives, libertarians, and big money coming together in a potent and toxic coalition.
Whether the new Covid vaccine is useful to those already fully vaccinated and boosted and not affected by other factors that enhance the risk for serious disease is open for debate; most likely, there will be a small boost in protection for us. However, for the millions who have never had a full series of the original vaccine or any of the subsequent boosters, it could keep them out of the hospital, and for some it will be life-saving. Even if these individuals have had Covid, the immunity conferred by previous infections wanes, and relying on an infection as a way to prevent subsequent ones risks both acute and chronic complications of the disease. Getting vaccinated is a way to protect oneself safely without the dangers catching Covid entails.
RFK Jr. is also dangerous because we are living in a country that has doubled and tripled down on a vaccine-only approach to the pandemic, making a commitment to these millions of under-vaccinated individuals especially critical. The Bridge Access Program of the Department of Health and Human Services is an important step forward in making these tools free to those who need them, but we need more than that. Yet, as Politico reports, the White House has been flummoxed by the rise of the anti-vaccine movement, and furthermore sees any new substantial focus on promoting vaccination as politically unviable, even as anti-vax sentiment now is starting to increase opposition to the standard childhood vaccines for other infections, risking progress not only on Covid but also dreaded diseases of the past.
A decade and a half ago, candidate Barack Obama adopted the farm labor movement cry of ¡Sí se puede!—yes, we can—as his campaign slogan. The Biden administration at this moment in history seems to be in a no, no se podemos mood. The Politico article starkly framed the White House's policy with a quote from the inside on its approach to the attacks on the central feature of their Covid response: "'There's a real challenge here,' said one senior official who's worked on the Covid response and was granted anonymity to speak candidly. 'But they keep just hoping it'll go away.'" But, of course, RFK Jr. and Ron DeSantis are not going anywhere. Nor are the well-funded campaigns to spread misinformation and lies about vaccines. What we're left with again and again is a White House that gives up on basic public health principles as a matter of political expediency.
It's as if the only trick this administration knows when the going gets tough is to get horizontal, to roll over and play dead. Winter is on its way. Covid is surging. Flu and RSV are waiting in the wings. New outbreaks of childhood diseases—like whooping cough and measles—that we once thought vanquished are popping up around the country. Even polio appears to have gained a foothold in at least one community in 2022. We need the White House to stand up and provide leadership and stop whining about how hard it is to do the right thing in this political climate. Failure is not an option, because if President Biden leaves a political void around vaccines, the RFK Jrs. among us will happily fill it—and the consequences will be dire.