Contact: Caitlin Graf, The Nation, press [at] thenation.com, 212-209-5400
New York, NY – February 18, 2016 – The Nation, America's leading weekly magazine of progressive politics and culture, today announced that Laila Lalami (@LailaLalami) will join as a columnist focusing on human rights, global migration, foreign policy, race, religion and faith. Her first monthly column "Between the Lines" is out today: "Donald Trump's Campaign Has Turned Into One Long Hate-In."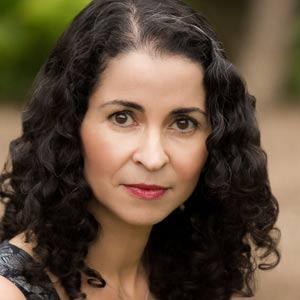 "We are proud that Laila Lalami, a longtime contributor to the magazine, is joining The Nation as a columnist at this moment of peril and possibility," says editor and publisher Katrina vanden Heuvel. "Laila's inimitable voice and perspective and her lyrical writing will bring needed clarity to the controversies roiling the world."
"I'm thrilled to be joining The Nation staff as a columnist," says Lalami, "particularly this year when the presidential elections have thrown into stark relief deep divisions in how Americans see themselves and their country."
Lalami, who began writing for The Nation on fiction, film, and the politics of identity over a decade ago, is a professor of creative writing at the University of California at Riverside. She is the author, most recently, of The Moor's Account, which won the American Book Award, the Arab-American Book Award, the Hurston-Wright Legacy Award and was a finalist for the Pulitzer Prize for Fiction. Her previous works include the novels Hope and Other Dangerous Pursuits and Secret Son, and her writing has appeared the New York Times, the Los Angeles Times, The Guardian, and in many anthologies.
Born and raised in Morocco, Lalami holds degrees in English and Linguistics from Université Mohammed-V, University College London, and the University of Southern California. She is the recipient of a British Council Fellowship, a Fulbright Fellowship, and a Lannan Foundation Residency Fellowship. She currently lives in Santa Monica, California.
Lalami joins a diverse team of proudly provocative long-time Nation columnists who provide timely analysis and crucial context to dynamic, pressing and under-reported issues of race, immigration, inequality, labor, health, social justice, voting rights, women's rights, and American democracy. The current columnist masthead features Eric Alterman ("The Liberal Media"), Naomi Klein (on leave), Katha Pollitt ("Subject to Debate"), Patricia J. Williams ("Diary of a Mad Law Professor"), and Gary Younge ("Beneath the Radar").
For booking requests or further information, please see contact information above.
About the magazine:
Founded in 1865, The Nation is America's oldest weekly magazine, serving as a critical, independent voice in American journalism and a platform for investigative reporting and spirited debate on issues of import to the progressive community. Through changing times and fashions, The Nation and TheNation.com offer consistently informed and inspired reporting and analysis of breaking news, politics, social issues and the arts—never faltering in our editorial commitment to what Nation Publisher Emeritus Victor Navasky has called "a dissenting, independent, trouble-making, idea-launching journal of critical opinion."
###