Skip to content
By using this website, you consent to our use of cookies. For more information, visit our Privacy Policy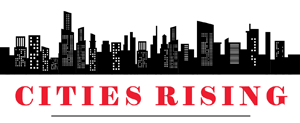 As the gears of federal government have ground to a halt, a new energy has been rocking the foundations of our urban centers. From Atlanta to Seattle and points in between, cities have begun seizing the initiative, transforming themselves into laboratories for progressive innovation. Income inequality, affordable housing, climate change, sustainable development, public health, participatory government—cities are tackling them all, bringing new urgency to some of the most vital questions of the day. Welcome to the age of big city progressivism! Cities Rising is The Nation's contribution to the conversation.
---

August 10, 2018

They're going after slumlords and real-estate speculators.

---

July 27, 2018

Here's how the city can limit the power of big donors—and bring real influence back to regular voters.

---

July 19, 2018

A look at the British Labour Party's plan to transform the economy from the ground up.

---

July 5, 2018

A campaign is underway in New York to take money out of Wall Street and put it into the hands of the city.

---

July 2, 2018

Dispatches from the Urban Resistance, June 2018: From Austin to Toledo and beyond.

---

---

June 8, 2018

Hint: It involves the passage of the largest affordable-housing bond in the city's history, plus calls for cooperatives and community land trusts.

---

May 31, 2018

Dispatches from the Urban Resistance, May 2018: From Phoenix to Detroit and beyond.

---

May 25, 2018

From LA to Cook County, local governments are using their purchasing power to transform the food system.

---

May 24, 2018

From rent regulation to social housing, activists are pushing for serious solutions to the affordable-housing crisis.

---

April 30, 2018

Dispatches from the urban resistance, from Chicago to Minneapolis and beyond.
---