This Fall Books issue includes Jiang's translation of Liao Yiwu's essay "Bullets and Opium," about the Chinese democracy movement's brutal suppression in 1989. She has also translated Ji Xianlin's The Cowshed, a defining memoir of the Cultural Revolution. "The most intriguing books on the subject draw out the continuities between contemporary China and its Maoist past," Jiang says. Here, she recommends five.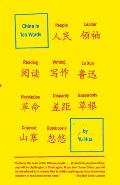 CHINA IN TEN WORDS
by Yu Hua
Translated by Allan H. Barr

Yu Hua's searching essays distill modern China into riffs on just 10 words. Essays centered on terms such as "people," "leader," "reading," and "revolution" reach back to Yu's childhood during the Cultural Revolution, when he witnessed extrajudicial executions. Later, he turns to the present day: Violence on the scale of the Cultural Revolution, Yu argues, is still officially sanctioned, now in the form of forcible demolitions that evict homeowners in favor of rapid property development.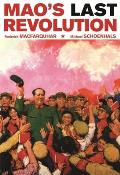 MAO'S LAST REVOLUTION 

by Roderick MacFarquhar & Michael Schoenhals

The most nuanced, in-depth history accessible to the general reader, Mac­Farquhar and Schoenhals's authoritative account tracks the interactions between Communist Party elites at every stage of the Cultural Revolution. The authors reconstruct Mao's motives for instigating the violence, arguing that he was concerned that China would be derailed by Khrushchev-style revisionism. They also dissect murky episodes such as the mysterious death of military leader Lin Biao.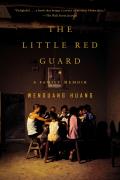 THE LITTLE RED GUARD 

A Family Memoir 

by Wenguang Huang

When Wenguang Huang's grandmother announces that she wants a traditional burial instead of the more space-efficient cremation favored by the Communist Party, his family has to surreptitiously skirt the Party's ban as they scramble to procure a wooden coffin. Huang's memoir, unlike most others set during the Cultural Revolution, shows how the iconoclastic radicalism of the era impacted one family's attempt to practice their traditional beliefs.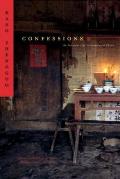 CONFESSIONS
An Innocent Life in Communist China

by Kang Zhengguo
Translated by Susan Wilf 

Kang Zhengguo's somewhat reckless attempt to obtain a copy of Doctor Zhivago during the Cultural Revolution lands him in a rural labor reeducation camp. A misfit and incorrigible freethinker, Kang has an instinct for getting himself deeper in trouble every step of the way. The fate of his fellow prisoners (including one who served six years for accidentally shattering a plaster figurine of Mao) exemplify the worst excesses of the Maoist cult at its peak.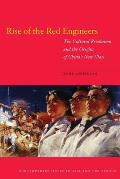 RISE OF THE RED ENGINEERS
The Cultural 
Revolution and 
the Origins of 
China's New Class 

by Joel Andreas 

In this award-winning study, sociologist Joel Andreas argues that the Cultural Revolution initially pitted China's older educated elite against a younger peasant revolutionary vanguard, before eventually driving them together to create today's ruling class: the technocratic officials who count current and former leaders like Xi Jinping and Hu Jintao among their ranks. Andreas's engaging account of radical politics at Tsinghua University demonstrates the relevance of 1960s history in understanding China today.