THE NATION CLASSROOM
American History as It Happened
RACE RELATIONS and CIVIL RIGHTS
MODULE SIX:
1945-1965
MODEL ANSWERS
STUDENT PRACTICE ACTIVITY ONE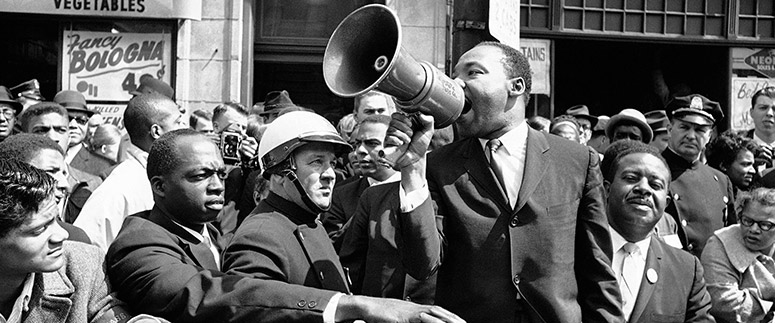 1. What is the "central dilemma"? Court decisions—such as the unanimous Brown v. Board of Education ruling (which is being discussed in the article) by the US Supreme Court in May 1954—must be enforced after they have been decided. The process of putting into effect a decision could involve large groups of resistant individuals and changes in behavior that may be difficult to bring about. In short: You won the court case; now just try and enforce these huge changes.
2. What are the arguments that the opposing sides offer about that dilemma?
Attorney John Davis argued that if the case was decided against the segregation of schools, too-rapid movement to change the status quo could further alienate the people required to comply and/or enforce the rules, setting back progress on the expansion of civil rights for African Americans.
Civil-rights attorney Thurgood Marshall replied that Davis's argument, if accepted, would protect virtually all statutes—including unconstitutional ones—merely because they are long-standing.
3. What is the issue raised by Mr. Davis? The issue Davis raised was precisely how to structure the enforcement of the federally mandated end of segregation in all US states.
4. What conclusion can you draw from these arguments about the use of court cases and social change? Court cases can mandate societal change, but realization of that change—rather than simply prescribing it—depends on enforcement strategy, execution, and compliance. As a result, lawsuits and court rulings may not mark an end of a debate but simply the beginning of a new phase.