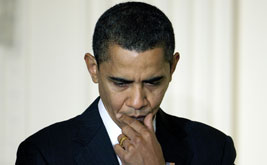 Obama's election was not the game changer progressives hoped for. For that, we need to remake our democracy's rules.
Jan 5, 2011 / Feature / Eric Alterman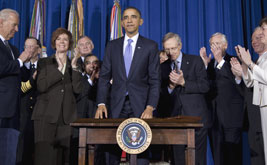 The repeal of "Don't Ask, Don't Tell," the passage of a landmark food safety bill and the narrow defeat of the DREAM Act all prove that organizing and educating across issues reall...
Dec 22, 2010 / Editorial / The Editors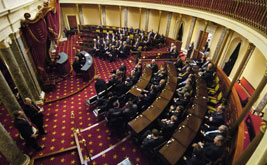 The most important vote of the 112th Senate will likely be its first.
Dec 22, 2010 / Editorial / Chris Hayes