Print Magazine
April 4, 2011 Issue
Editorial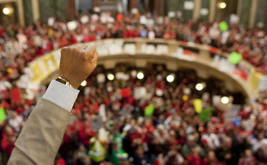 How can the pro-worker movement born in the streets of Madison be nurtured into a national force?
No-fly zones have, at best, a mixed record as a form of humanitarian intervention, and instituting one over Libya will do little to halt Qaddafi's military advantages.
The problem with mankind wielding nuclear power isn't about backup generators or safety rules—it's our essential human fallibility.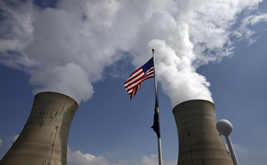 The message out of Fukushima is clear: our own fleet of leaky old nuclear plants should be decommissioned now.