Skip to content
By using this website, you consent to our use of cookies. For more information, visit our Privacy Policy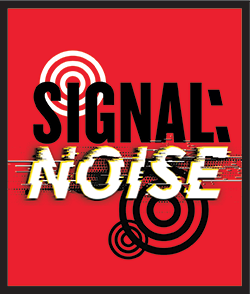 "Signal:Noise" will cut through the omnipresent distractions of Trumpland to focus on the more lasting impacts in a twice-weekly column.
---

January 22, 2021

And what a relief to see Joe Biden already beginning to erase the grifter in chief's toxic legacy.

---

January 19, 2021

The past four years have been a collective stress test. The damage is extensive, and it will take a long time for us to heal from Trump's dismal presidency.

---

January 15, 2021

He's about to metamorphose from world's most powerful human to financially and legally challenged pariah. His only ally? The mob.

---

January 12, 2021

Those who for years turned a blind eye to his repeated assaults on democracy share moral culpability with Trump for what unfolded in the Capitol.

---

January 7, 2021

If you buy into a lethal personality cult, eventually the chickens of mob violence will come home to roost.

---

---

January 5, 2021

The lunatic in the Oval Office is bad enough. The deeper problem is his huge base of cult-like followers and GOP sycophants, who seem determined to follow him over a cliff.

---

December 29, 2020

This egomaniac has zero concern for the unemployed, the cratered businesses, the sick and dying. He'd much rather pardon crooks and undermine democracy.

---

December 22, 2020

He's violating his oath to protect the Constitution, and every day that he's allowed to remain in power, the threat to our democracy grows.

---

December 18, 2020

Some Republicans are denouncing a "surrender caucus" within their party that has the temerity to accept the results of a democratic election.

---

December 15, 2020

The Supreme Court ruling on Friday should finally have put a stop to Trump's seditionist antics, but he and his sycophants only amped up the tension.
---