Skip to content
By using this website, you consent to our use of cookies. For more information, visit our Privacy Policy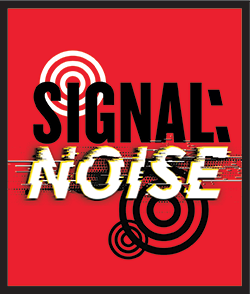 "Signal:Noise" will cut through the omnipresent distractions of Trumpland to focus on the more lasting impacts in a twice-weekly column.
---

November 24, 2020

It's high time we call Republicans what they have become, and give the Grand Old Party a much-deserved name change.

---

November 20, 2020

In its blind obedience to Trump's blatant coup attempt, the party has abandoned even the pretense of democratic principle—indeed, any principle other than holding on to power.

---

November 17, 2020

This is a coordinated effort to sabotage the election results and purge the government of officials with the stature to stand up to it.

---

November 2, 2020

Herewith a short—very short—list of his most egregious crimes. And why there's no room for anything but a thumping, indisputable Biden victory.

---

October 30, 2020

We do it with a massive voter turnout—more than 75 million so far, an extraordinary affirmation of the power and worth of democracy.

---

---

October 27, 2020

An executive order establishing new hiring and firing practices will, if he is reelected, give him extraordinary control over almost the entire civil service.

---

October 23, 2020

His mendacity level was through the roof, and his lack of empathy was even more on display.

---

October 20, 2020

Recent rules changes lock into place weaker environmental, workplace safety, and labor standards, and escalate the assault on legal immigration.

---

October 16, 2020

He not only applauded the California GOP's illegal use of mail-in ballot drop-boxes; he's urging Republican officials elsewhere to do the same thing.

---

October 13, 2020

There seems to be no limit to the damage he's willing to inflict on the country's democratic structures in his efforts to save his chances for reelection.
---