—after Crows by Unknown, Japan In perpetual silhouette perform against bronze. As exhausted dancers, undressed behind a scrim, the suggestion of nakedness more erotic than… En masse, they argue and flee between slim sessions of peace. This is existence: pain leashed or unleashed. Wings press against ribs in politesse or unfurl in demonstrations of power. When it's over, crows remain as debris, Ebony confetti, wrecking more the wrecked world.
Sep 23, 2014 / Books & the Arts / Paula Bohince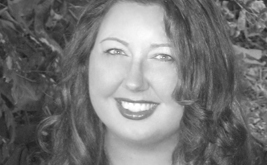 Larvae harden into adults, into the complexity of distinct anatomy— windowed wings, legs like stitches—tossing off the sodden blanket of the soft body, their innocence lisping over the pig, oomphs and fizzes forming a transcript of triumphs, but what does it mean to win, out here? Spring's raffle: who will live, who'll become distressed and wish for a place to climb in. I'm watching the air fill with the born-again, resting on the corpse of the rotted oak. Tomorrow I'll drag it, chain-sawed to thick tablets, into the woods. No tragedy to watch it go. The insects have broken from that burrow into warm air. Snow has melted from bark and pooled. With nowhere to turn.
Feb 17, 2011 / Books & the Arts / Paula Bohince