Skip to content
By using this website, you consent to our use of cookies. For more information, visit our Privacy Policy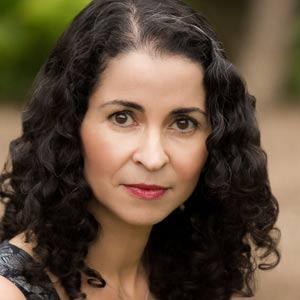 Laila Lalami
Columnist
Laila Lalami is the author, most recently, of The Other Americans, along with The Moor's Account, a finalist for the Pulitzer Prize for fiction. She writes the "Between the Lines" column for The Nation, and is a professor of creative writing at the University of California, Riverside.
---

Children seeking asylum are being separated from their parents for no good reason.

---

Donald Trump is changing the terms of the debate. How should progressives respond?

---

Featuring meltdowns, tantrums, betrayals and racism. What happens next?

---

Sexual harassment is not limited to any party, race, or religion.

---

---

We'll do everything to prevent terrorist attacks, but are seemingly powerless against white male shooters.

---

Trump promised to donate $1 million to Harvey relief efforts—while dismantling the government we all rely on.

---

Democrats must not compromise on fundamental principles.

---

The bill makes an equivalence between affording care and deserving care.

---

Republicans who demonize the press as the enemy are encouraging violence against reporters.

---

And that includes coal miners who voted for Trump.
---