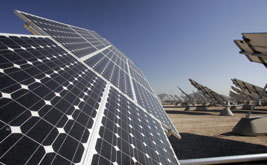 Is dirty energy the only way to meet the huge demands of the modern world? New numbers suggest renewables could do the job—and more.
Jun 8, 2011 / Kumi Naidoo
Naidoo talks about disappointments at Copenhagen, coalition-building among progressive organizations and the uncomfortable truth about consumption and quality of life.
Sep 24, 2010 / The Nation and Kumi Naidoo
During the eighties many activists in the United States and elsewhere embraced a simple but evocative slogan: "think globally, act locally." The message: In acting at the local l...
Apr 20, 2000 / Feature / Kumi Naidoo