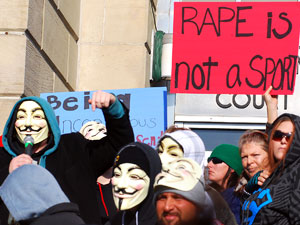 Without an affirmative consent model, rapists will continue to go free based on outrageous arguments about whether or not their victim didn't want it enough.
Mar 15, 2013 / Blog / Jessica Valenti and Jaclyn Friedman
Most coverage of the allegations against Al Gore has given us permission to giggle when what we need is a sober dose of reality.
Jul 18, 2010 / Jaclyn Friedman
The Tim Tebow commercial is no departure at all for viewers of the big game.
Feb 2, 2010 / Feature / Jaclyn Friedman