Skip to content
By using this website, you consent to our use of cookies. For more information, visit our Privacy Policy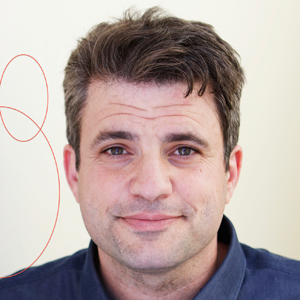 Dave Zirin
Sports Editor
Dave Zirin, The Nation's sports editor, is the author of ten books on the politics of sports, most recently, Jim Brown: Last Man Standing. Named one of UTNE Reader's "50 Visionaries Who Are Changing Our World," Zirin is a frequent guest on ESPN, MSNBC, and Democracy Now! He also hosts The Nation's Edge of Sports podcast. You can find all his work or contact him through his website EdgeofSports.com. Follow him on twitter @EdgeofSports.
---

By selecting George Mitchell to head a steroids inquiry, Major League Baseball keeps the focus strictly on players, not on the owners who silently encourage abuse.

---

Major League Baseball owners may gripe, but the World Baseball Classic provides a glimpse of an alternative future for our national pastime.

---

The Winter Olympics are to NBC what icebergs were to the Titanic. Jingoistic, condescending coverage missed the real drama.

---

Racial tensions between black and Latino players have been exposed in the ongoing controversy over how to honor Roberto Clemente.

---

---

On the eve of the Super Bowl, former cornerback Anthony Prior raises hot-button allegations of racism in the National Football League.

---

The New York Mets' squelching of first baseman Carlos Delgado's longstanding protest of the war in Iraq during the seventh-inning stretch speaks volumes about how the rules of the game have changed on political dissent.

---

As the clock ticks down to former gang leader Stanley Tookie Williiams's scheduled execution on December 13, football great Jim Brown is helping lead the fight to convince Governor Arnold Schwarzenegger to grant clemency.

---

When George W. Bush met Muhammad Ali at the White House last week, the Champ had one last rope-a-dope up his sleeve. You don't have to guess who won this match.

---

Who is Diego Maradona, and how did a former Argentinian soccer star become the nemesis of an American President?

---

WNBA star Sheryl Swoopes has just come out of the closet. But why didn't anyone care?
---