APRIL 12: DEPART THE US
APRIL 13: CAPE TOWN
D,R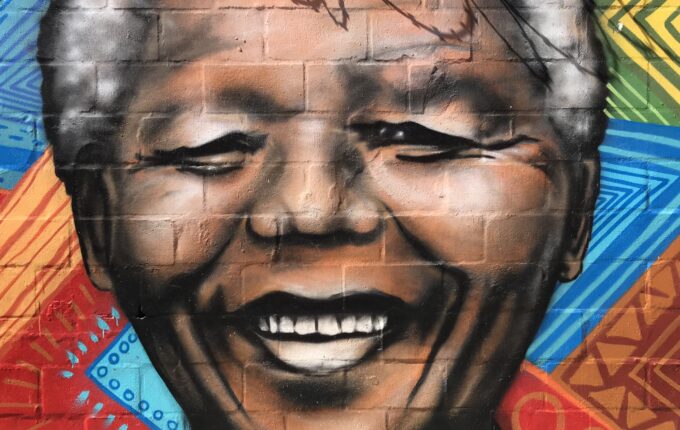 Late afternoon arrival in Cape Town and a private transfer to the Taj Hotel.
Enjoy a reception and light dinner this evening at the hotel.
APRIL 14: CAPE TOWN
B,L,D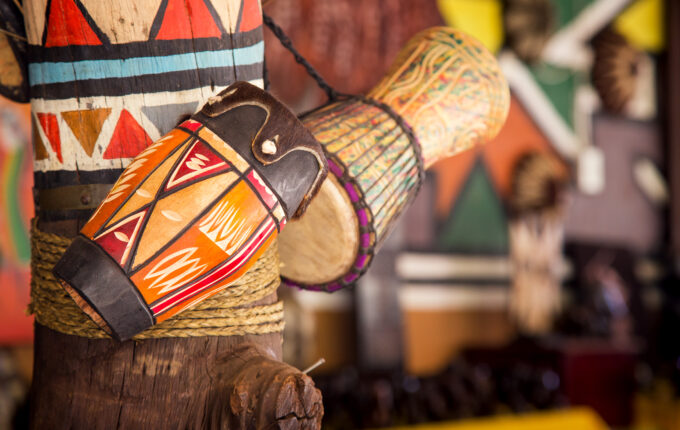 Meet for a short walking tour of the area around hotel, including the Slave Lodge and Greenmarket Square.
Drive to the District Six Museum for a private tour of the museum which celebrates the once-lively multiracial area that was destroyed during apartheid in the 1960's and 1970's when its 60,000 inhabitants were forcibly removed.
Drive to Khayelitsha, South Africa's largest township. Joining the group to provide personal insights will be Thando Sekame. Born in jail to a mother who had been arrested for acts of defiance against the state, like Trevor Noah he grew up as a Xhosa child battling issues of identity and was a member of the Liberation Movement.
Visit the Bamphulele's Education Center and Children's Home. Meet with founder Rosalia Mashale, a remarkable woman and one of CNN's Top 10 Heroes of 2017. Enjoy a simple, traditional lunch at Rosie's and learn about her work.
Stop at the Isivivana Centre, a creative space which is home to a number of social change organizations and charities as well as a library, cafe and the sophisticated Bertha Movie House.
Enjoy dinner at the Gold Restaurant, which honors African culinary traditions. A 14-dish tasting menu will be served and there will be traditional music and dancing.
APRIL 15: CAPE TOWN
B,L,D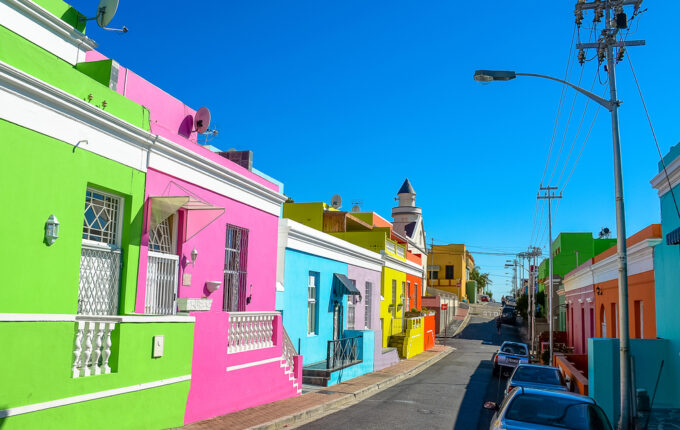 Depart the hotel to meet with Justice Albie Sachs in his home in Clifton. A Freedom Fighter during the apartheid era, Judge Sachs helped create the new South African constitution, admired as one of the most progressive in the world. Hear first hand about his historic work and his tenure as one of the founding judges of the 11 seat Constitution Court. In 2005, Sachs wrote the opinion in the landmark decision legalizing same-sex marriage in South Africa.
Meet with Dare to Know, an activist organization and law center that brings together movement building, research, and litigation in campaigns to advance urban land justice in Cape Town with its campaign "Reclaim the City."
Visit Bo Kaap, known for its colorful houses, many of which are national monuments and date back to the 1750s. The local inhabitants are 90% Muslim and a blend of cultures that descended from slaves imported by the Dutch in the 1700s.
Enjoy lunch of Cape Malay foods at Lekka Kombuis. Joining us will be journalist Haji Mohamed Dawjee who will provide further insight into the history and culture of the neighborhood.
Head to Kalk Bay known for its raw beauty and stunning views. Enjoy a chance to discover this lovely spot with resident Tony Trimmel, who grew up in the fishing community, and who will take us on a walking tour.
Enjoy dinner at Olympia Café, which is a much loved bakery and restaurant at the very heart of the Kalk Bay community.
APRIL 16: CAPE TOWN
B,L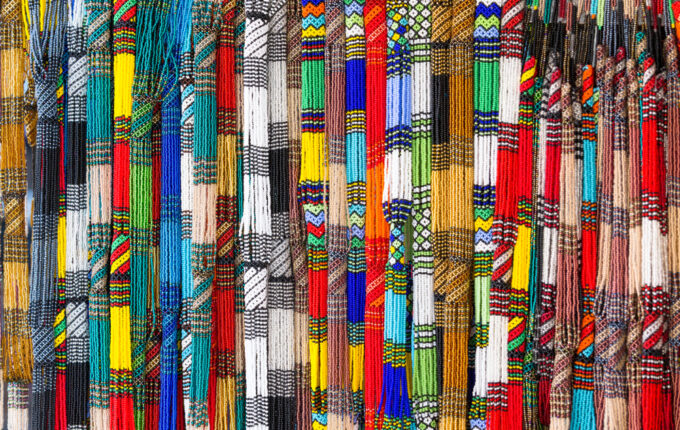 After breakfast, weather permitting, take a cable-car ride up iconic Table Mountain. A nature reserve floating above the city's heart. Table Mountain is Cape Town's most famous sight. We'll ride in revolving cable cars which allows one to take in the lovely panorama on the way up and down. The view from the top is wonderful – we'll see tiny Robben Island, the majestic cliffs of the Twelve Apostles, the Cape Town cityscape and the rugged coast below.
Return to Cape Town and proceed to the Zeitz Museum of Contemporary Art, the world's largest non-profit museum of contemporary African art and the first of its kind to be established in Africa. We will have a chance to view the current exhibition on display "All Things Being Equal".
Enjoy lunch at the scenic Victoria and Alfred Waterfront.
Weather permitting, catch a ferry to Robben Island. For nearly 400 years, Robben Island was a place of banishment, exile, isolation and imprisonment. It was here that rulers sent those they regarded as political troublemakers. During the apartheid years Robben Island became internationally known for its institutional brutality. Some freedom fighters spent more than a quarter of a century in prison for their beliefs. Perhaps the most famous prisoner was Nelson Mandela. Our tour here will be led by a former political prisoner who will provide a very special insight into the hardships endured by many South Africans.
Dinner at leisure this evening.
APRIL 17: CAPE TOWN
B,L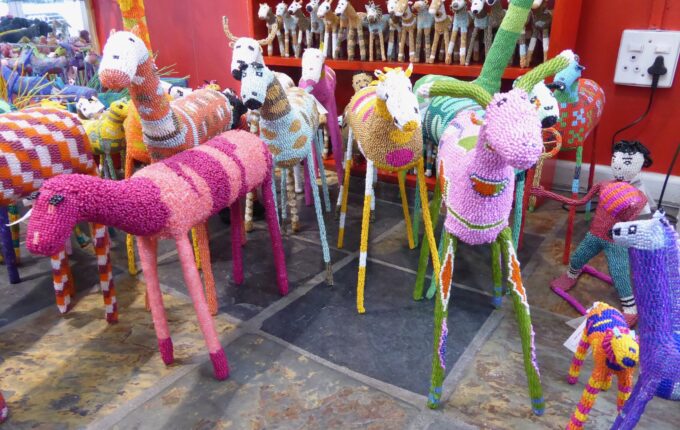 Walk to the nearby office of the Monkeybiz Bead Project which began in 1999 as a shared vision to regenerate the indigenous art of beadwork, while creating employment opportunities for women in the most under-resourced areas of the Western Cape. The Monkeybiz Bead Project also supports a Wellness Center, which provides healthcare, nutrition and yoga classes for bead artists living with HIV. Their whimsical and colorful beaded creatures will enchant you!
After the meeting drive to Stellenbosch and a local winery to meet Ntsiki Biyela for lunch. Ntsiki, is South Africa first black women winemaker.
Tonight dinner is at leisure.
APRIL 18: JOHANNESBURG
B,L,D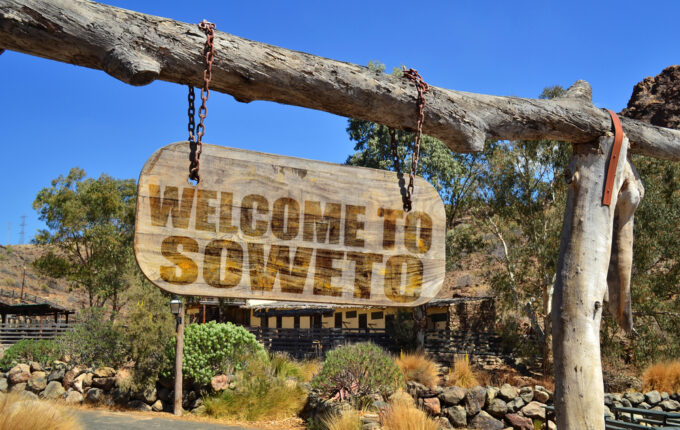 Fly to Johannesburg. Upon arrival head to Soweto which, from its genesis, was a product of segregationist planning created to house mainly black laborers who worked in mines and other industries in the city, away from the city center. Soweto has been a hotbed of many political campaigns, the most memorable of which was the 1976 student uprising when Hector Peterson was shot and killed.
The area has spawned many political, sporting and social luminaries, including Nelson Mandela and Desmond Tutu – two Nobel Peace Prize Laureates, who once lived on the now famous Vilakazi Street in Orlando West.
Enjoy a wonderful lunch at Sakhumzi Restaurant.
After lunch explore Soweto. Visit places such as the former men's hostel in Mzhimhlope and learn about the history of mine workers and the conditions they lived in. Continue walking to the Hector Pieterson Memorial site and learn about the Student's Uprisings on 16 June 1976. Walk down Vilakazistreet to view the former home of Nelson Mandela as well as where Bishop Desmond Tutu lives.
Later check-in to the African Pride Melrose Arch Hotel.
Walk to dinner this evening at a local restaurant.
APRIL 19: JOHANNESBURG
B,L
Visit Constitution Hill, site of the Old Fort Prison, now a museum, where political prisoners including Nelson Mandela and Mohandas Gandhi had once been held. The complex of buildings on the hill collectively came to represent, above all other things, human indignity, suffering and sheer inhumanity. Over the last few years, these buildings have been open to the public as a way of educating and providing perspective. The new Constitutional Court, an architectural masterpiece, is home to a fine collection of art.
Enjoy lunch at the serenely beautiful Satyagraha House, which is located in the residential neighborhood of Orchards in Johannesburg, and was the home of Mohandas Gandhi from 1908 to 1909.oining the group for lunch will be Steven Friedman, a South African academic, newspaper columnist and former trade unionist. He directs the Centre for the Study of Democracy, a joint project by Rhodes University and the University of Johannesburg. His book Building Tomorrow Today: African Workers in Trade Unions 1970-1984 has been described as a classic South African text.
Dinner at leisure this evening.
APRIL 20: JOHANNESBURG
B,L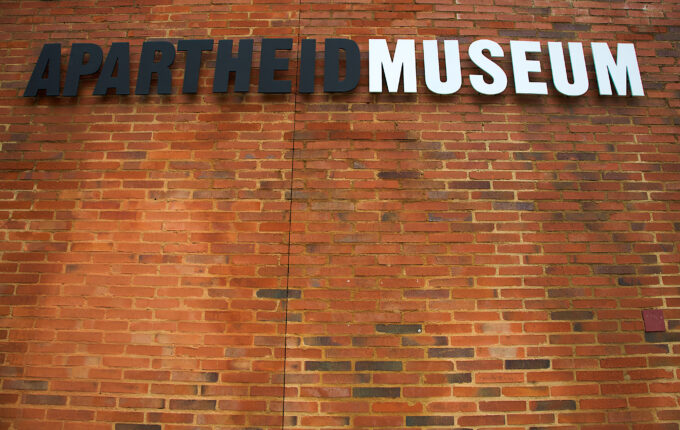 This morning visit the Apartheid Museum which opened in 2001 and is acknowledged as the pre- eminent museum in the world dealing with 20th century South Africa, at the heart of which is the apartheid story.
Take a break from this vast museum for lunch. Meeting us will be Mavuso Msimang, who served on the MK Military High Command from 1966 to 1969, before being appointed as secretary to the then ANC President, Oliver Tambo, a position he held from 1969 to 1971. In 1977, he joined the UN, working in Zambia, Kenya and Ethiopia.
After lunch spend additional time exploring the museum.
Dinner tonight is at leisure.
APRIL 21: KARONGWE
B,L,D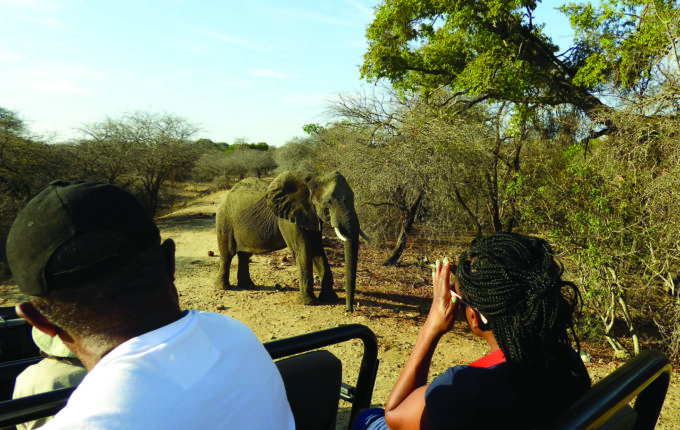 This morning, take a flight to a small airport in Hoedspruit. Upon arrival drive about 45 minutes to Karongwe River Lodge (or similar).
Karongwe River Lodge located in the Makhutsi Private Game Reserve. The private reserve with thousands of hectacres is home to an abundance of species from numerous mammals including the "Big Five", reptiles, birds, fish, amphibians and trees.
Each day will include an early morning wake up call, tea/coffee, a 3 hour open vehicle safari, breakfast, an optional game walk, leisure time and swim, lunch, afternoon siesta and afternoon tea, a 3 hour open vehicle afternoon-into-night safari, and a divine dinner.
Meet for a tea and light refreshments.
Depart on a late-afternoon safari stopping en route for sundowners (happy hour!).
Enjoy dinner this evening at the lodge.
APRIL 22: KARONGWE
B,L,D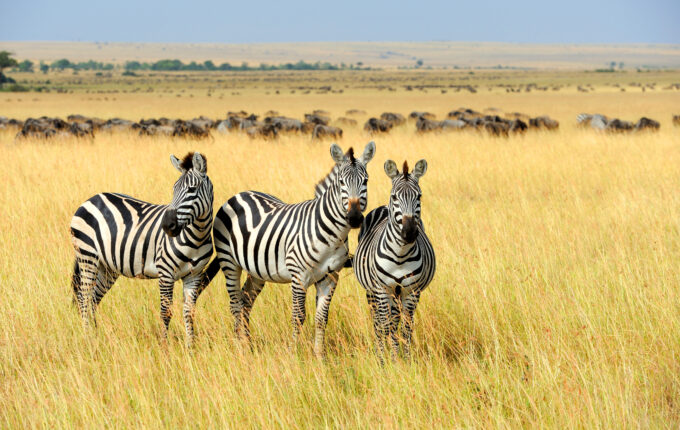 Depart on an early morning game drive and optional game walk. Later learn more about the community work that Karongwe is involved in including a Shoes for Girl program.
After lunch there will be an opportunity to visit the Wildlife Rehabilitation Centre at Moholoholo. Dedicated to the conservation of endangered species and the rehabilitation of injured and poisoned wildlife, this center also runs a range of successful breeding programs.
Later enjoy a final afternoon-into-night safari, and a celebratory farewell dinner.
APRIL 23: JOHANNESBURG/DEPART
B,L
Early morning excursion followed by breakfast. Balance of morning at leisure. After lunch return by air to Johannesburg for international flights home.
Scheduled events, speakers and their timings are subject to change based on availability.
Trip Price
Per person double occupancy: $7,900 + $610 on-tour flights
Single supplement: $1,870
Included
Accommodation, based on double occupancy, in hotels as listed, or similar
Two nights at the Karongwe River Lodge (or similar) which includes 2 safari rides a day, early morning tea/coffee and snacks, breakfast, lunch, tea, sundowners and dinner daily
Meals as listed in the itinerary including a welocome cocktail reception in Cape Town
Water on the bus at all times
All sightseeing and excursions in a private air-conditioned bus
All private events and speakers as listed
All entrance fees listed
Services of an English-speaking local guide/ tour manager who will travel with the group from the beginning to end and act as a local guide in Cape Town
Services of a local guide in Johannesburg
Porterage
Gratuity to tour manager/guides and bus driver
Not Included
International airfare to and from South Africa
Flights within South Africa (booked by tour operator): $610 Economy class flights from Cape Town to Johannesburg; Johannesburg to Hoedspruit and Hoedspruit to Johannesburg
Drinks with meals
Passport and visa fees
Excess luggage charges
Travel Insurance
Items of a purely personal nature
Any item not listed