Surprising Colombia
Colombia has changed… a place of rich history and unparalleled beauty.




Colombia was a beautiful surprise to me, more so than any other country I've visited. It's hard to shake decades-long impressions of the country as a dangerous, unpredictable place. That is such a shame, because Colombia has changed dramatically since the Narcos days of the 80s and 90s.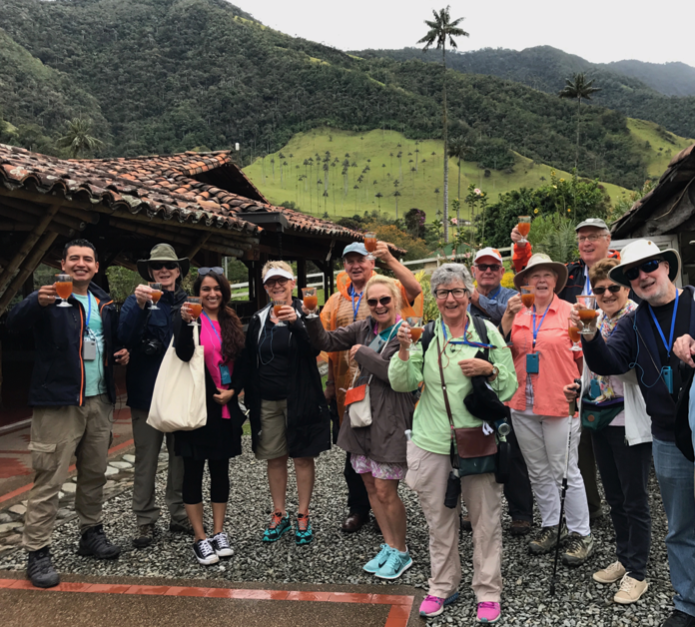 Colombia is safe for travelers and our group was warmly embraced and welcomed by everyone we met. We traveled not only to the alluring cities of Bogota and Medellin and to quaint Cartagena, but also to stunning mountain hamlets filled with rich history and unparalleled beauty.
Bogota is a vibrant city nestled between steep Andes mountains, and the weather was perfect in August – dry and in the low 70s – in fact much of Colombia is like this most of the year, due to the combination of high altitude and proximity to the equator. It's a modern city with a thriving restaurant scene and charming historic neighborhoods to explore. The Center for Memory, Peace and Reconciliation is a moving experience situated right in the heart of the city. And about a decade ago, Colombia changed its position on graffiti. It's now not only legal but often subsidized, and as a result, gifted graffiti artists are celebrated and even the poorest neighborhoods showcase wonderfully expressive art.
Medellin won the "Innovative City of the Year" in 2013 from the Wall Street Journal. I found it even more visually impressive than Bogota, with neighborhoods snaking up steep mountains. And the Botanical Gardens are a lovely showcase for Colombia's unmatched biodiversity.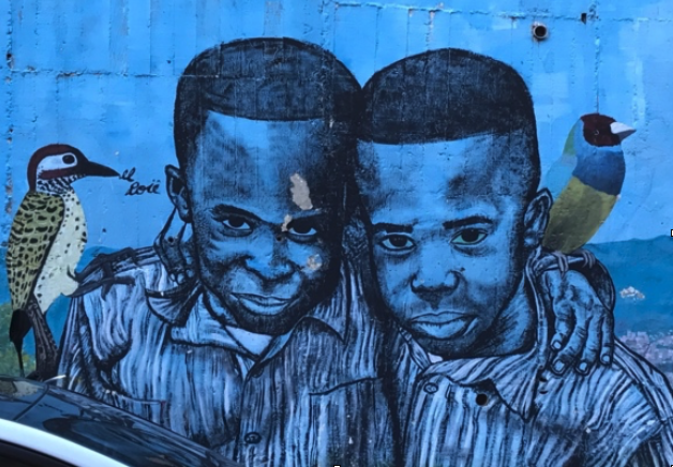 That was another surprising thing about Colombia. It has more varieties of flora, fauna, and birds than any other country in the world. And the mountains are spectacular, with picturesque villages punctuating verdant fields of coffee, avocado, and bananas, all interspersed amongst the lush jungle.
The pride of the Colombians we met was palpable – they are eager to show off their intensely beautiful country to the world and to turn around outdated notions of who they are.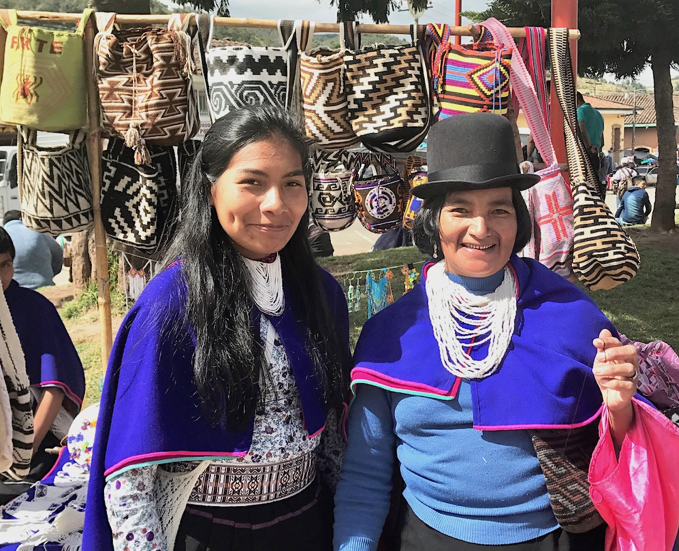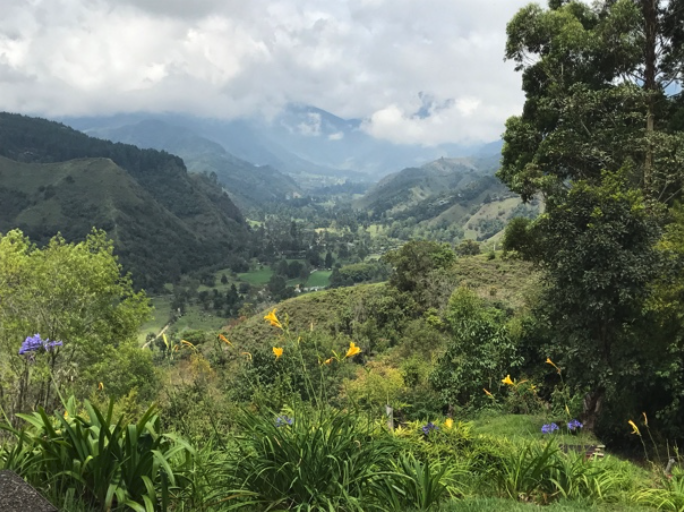 The trip was spectacular, probably the best travel and educational experience I have been on!
–Jon T., CA
The best, most interesting, and most rewarding trip we have ever taken.
Dizzyingly packed with such meaningful experiences—from the moment we arrived until late in the final evening. It was an unqualified joy!