Russian Federation Memories
Our takeaways from the Russian Federation tour are many, from smiling recall of masterpieces...




Our takeaways from the Russian Federation tour are many, from smiling recall of masterpieces my wife Lynn and I saw in the Hermitage, the world-acclaimed art museum, to being stirred by the patriotic proletarian art in a chosen few of 185 stations ("Palaces of the People") of the 190-mile-long Moscow Subway System. Likewise, we were impressed with the presence of well-dressed healthy-looking urbanites and by the absence everywhere of graffiti, litter, and sidewalk tents of the homeless.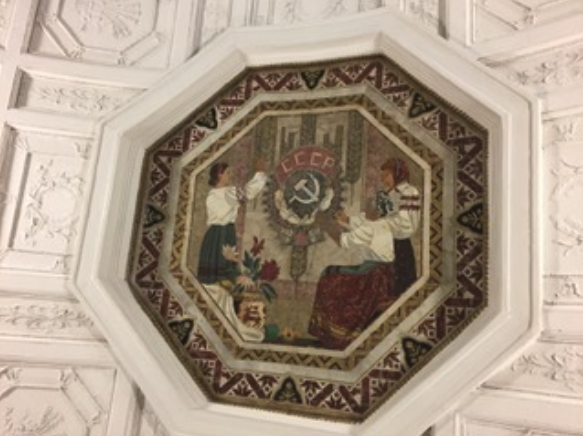 Of special value were experiences unavailable from a conventional commercial tour. We listened, for example, to the editor of the nation's leading independent newspaper, one that dares to expose alleged corruption, criminality, voter fraud, etc. We also heard from a young LGBTQ rights proponent whose cause is always endangered. Several free-wheeling academics and policy "mandarins" spoke their mind, wrestled honestly with our toughest questions, and commonly earned heartfelt applause. We took away deep-reaching admiration for change-agents committed to peacefully nurturing a finer post-Putin Russian Federation, even at risk of long prison terms.
We visited the Political History Museum in St. Petersburg, and were challenged there by a self-congratulatory narrative quite different from the American version. In Moscow we visited the State Central Museum of Contemporary History of Russia, a site amply "armed" as might be expected with "politically correct" material. Both sites underlined the considerable pride taken in Vladimir Putin's adroit advance of international regard for his country.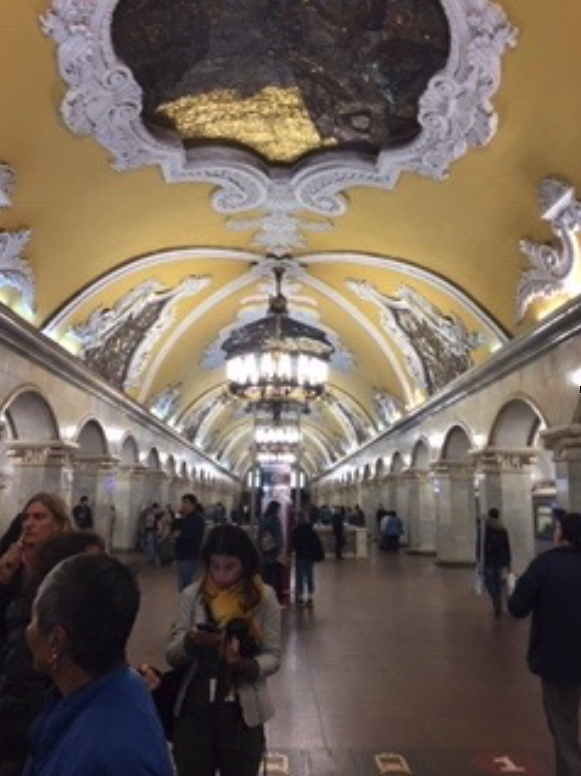 Some of us went in Moscow to the world's largest Jewish Museum and Tolerance Center. Opened in 2012 at a cost of $50,000,000 it boasts cutting-edge high-tech exhibits about the nation's distinctive Jewish story, a dramatic narrative complete with "the good, bad, and [anti-Semitic] ugly."
Topping all of this off were the two phone sessions, pre and post tour, to hear the answers to our questions of the tour's originators and "guides," Katrina vanden Heuvel and Prof. Stephen F. Cohen. All in all, our attitudes toward the citizenry are now far more informed and supportive, as are our hopes for ever more democratic and social gains.
So much to savor and reflect upon. I can't remember a more intellectually satisfying and transformative experience.
–Suzanne R., WA
An unforgettable trip!
–Dave P., SC
Extremely well organized from soup to nuts..this was truly a magnificent schedule and life opportunity.
–Geoff R., NZ