THE NATION CLASSROOM
History as It Happened
RACE RELATIONS and CIVIL RIGHTS
MODULE FOUR:
1919-1929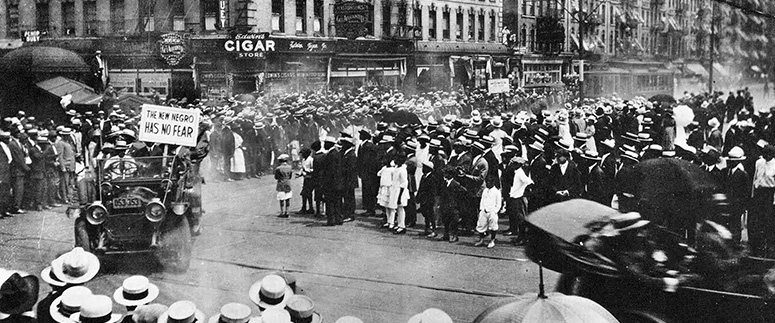 STUDENT PRACTICE ACTIVITY TWO
Carefully read Document Seven, "The Negro Artist and the Racial Mountain" by Langston Hughes, and its discussion of jazz and other African-American arts, and answer the following questions:
1. Hughes makes reference to the "colored near-intellectuals" and the "smug Negro middle class." Who are they, and what appears to be his opinion of them? Why?
2. Hughes refers to a drum (the tom-tom) several times in this piece. How does the tom-tom figure in the argument he is making?
3. Even if you don't know the individual artists the author mentions, what assumptions can you make about them?
4. What does Hughes mean when he says, "We know we are beautiful. And ugly too."
5. What is the writer's attitude about white people?
6. What is Hughes's main point?