Print Magazine
May 24, 2010 Issue
Column
Fox News is getting ever more brazen in its refusal to distinguish between journalist and politician—but so is everyone else.
Books & the Arts
Christen Købke painted the presence of things—buildings, faces, skies—as the presence of enigma.
Fela! is an ambitious but flawed musical about the Nigerian Afrobeat and anti-establishment icon Fela Anikulapo Kuti.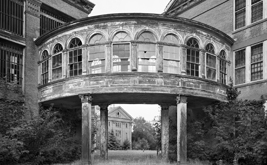 Science can be disproved only by its own criteria; when it comes to mental illness, its own criteria are often insufficient.