Skip to content
By using this website, you consent to our use of cookies. For more information, visit our Privacy Policy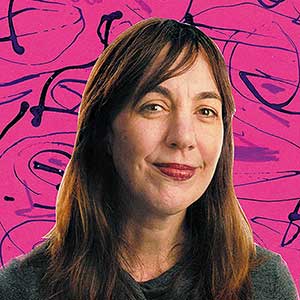 Liza Featherstone
Contributing Writer
Liza Featherstone is a journalist based in New York City and a contributing editor to The Nation, where she also writes the advice column "Asking for a Friend." Her work has appeared in The New York Times, Ms., and Rolling Stone, among many other outlets. She is the co-author of Students Against Sweatshops: The Making of a Movement (Verso, 2002) and author of Selling Women Short: The Landmark Battle for Worker's Rights at Wal-Mart (Basic, 2004). She is the editor of False Choices: The Faux Feminism of Hillary Clinton (Verso, 2016).
---

Another reader asks if it's ethical to help an advertising firm understand "modern retirement."

---

Another reader asks about labor organizing in conservative North Dakota.

---

Another reader asks if capitalism exacerbates passive-aggressive behavior. (Whatever.)

---

And a professor asks about helping younger, indebted colleagues.

---

---

Another reader asks about the end of erotic attention in the workplace.

---

January 26, 2018

Another reader asks how one can in good conscience bring​ a child into this sad world.

---

December 15, 2017

Another reader asks what Jesus would do about a creepy guy at church.

---

Another reader inquires about becoming a more resilient activist.

---

Reader, you have far more options than you realize.

---

Another reader asks how to handle a trash-talking comrade in a tight-knit activist community.
---