Skip to content
By using this website, you consent to our use of cookies. For more information, visit our Privacy Policy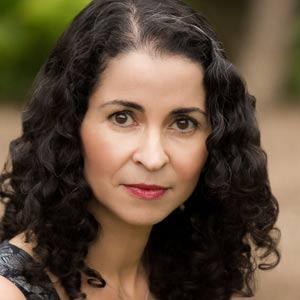 Laila Lalami
Columnist
Laila Lalami is the author, most recently, of The Moor's Account, a finalist for the Pulitzer Prize for fiction. She writes the "Between the Lines" column for The Nation, and is a professor of creative writing at the University of California, Riverside. Her new novel, The Other Americans, will be out in March 2019.
---

I had gone to Palestine expecting to see occupation and degradation, but I had not expected to witness my own privilege so starkly.

---

That's why it's important for Muslim organizations to not only denounce Islamophobia but also to work on ending the hate directed at LGBT people.

---

Yes, the rise of Donald Trump in the United States and far-right parties in Europe is scary. But there are also many signs of hope.

---

Dressing up bigotry and authoritarianism as truth-telling is the right's favorite talking point.

---

---

According to many European publications, all refugees and migrants should be held collectively responsible.

---

February 18, 2016

The candidate demonizes Muslims while pandering to vets.

---

---

November 15, 2015

And that includes the Saudi kings whose funding of Wahhabi doctrine gave rise to the scourge of Islamic extremism.

---

Facile explanations for the massacre must be resisted.

---

Tidy stories reducing the atrocity to a clash of civilizations or a problem with integration are neither enlightening nor satisfying.
---