Skip to content
By using this website, you consent to our use of cookies. For more information, visit our Privacy Policy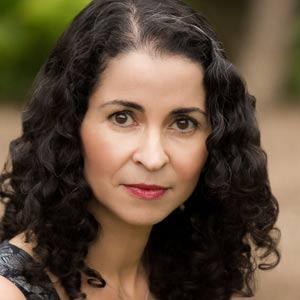 Laila Lalami
Columnist
Laila Lalami is the author, most recently, of The Other Americans, along with The Moor's Account, a finalist for the Pulitzer Prize for fiction. She writes the "Between the Lines" column for The Nation, and is a professor of creative writing at the University of California, Riverside.
---

His executive orders target minorities, and his rhetoric has licensed hate crimes.

---

Your silence will not protect you.

---

After two terms, Obama leaves behind a legacy of promises kept—and broken.

---

It will be hard, but we're going to have to find a way to talk with them.

---

---

When it comes to minorities, immigrants, and women—the party still has a major empathy gap.

---

From Khizr Khan to Fareed Zakaria, Muslims who speak out are smeared as un-American.

---

I had gone to Palestine expecting to see occupation and degradation, but I had not expected to witness my own privilege so starkly.

---

That's why it's important for Muslim organizations to not only denounce Islamophobia but also to work on ending the hate directed at LGBT people.

---

Yes, the rise of Donald Trump in the United States and far-right parties in Europe is scary. But there are also many signs of hope.

---

Dressing up bigotry and authoritarianism as truth-telling is the right's favorite talking point.
---