Skip to content
By using this website, you consent to our use of cookies. For more information, visit our Privacy Policy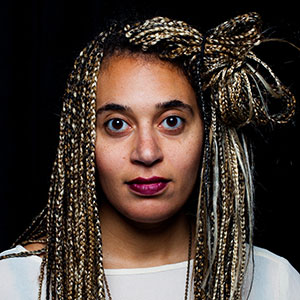 Collier Meyerson
Collier Meyerson is a Knobler Fellow at the Nation Institute, where she focuses on reporting about race and politics, and an investigative fellow at Reveal. She received an Emmy for her work on the MSNBC's All In with Chris Hayes and won the National Association of Black Journalists' 2016 award for commentary. Her work has appeared in the New Yorker, Glamour Magazine, and MSNBC among others. Collier lives in Brooklyn.
---

Every time a black person dies at the hands of a police officer, there's a glimmer of hope that the police will be held accountable. Almost every time, that hope is in vain.

---

We've got a president who wants to take away people's health care, build a border wall, and ban refugees. Should Obama attack him directly?

---

He's making unfounded claims about the relationship between crime rates and scrutiny of law enforcement.

---

The infamous jail is the site of dozens of horrifying stories of prisoner mistreatment.

---

---

A new coalition is challenging Trump's agenda with a radical vision of their own.

---

But black women are speaking out and fighting back.

---

An interview with a Palestinian-American feminist provoked a number of letters from readers.

---

The prominent Palestinian-American feminist responds to claims that anti-Zionism has no place in the feminist movement.

---

But we are not going to be played like this.
---