HOW TO ACCESS PREMIUM NATION
1. Log into www.thenation.com.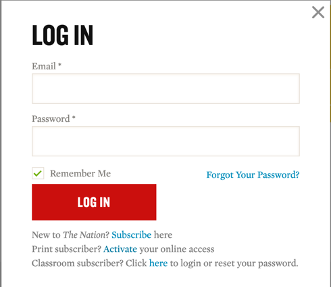 If you have not yet created a log in, visit https://www.thenation.com/CreateLogin to activate your online account.

2. Once logged in, click on your name on the upper right of thenation.com.

From here, you should be redirected to your User Dashboard where you can manage your account access, including email newsletters and saved articles to read later.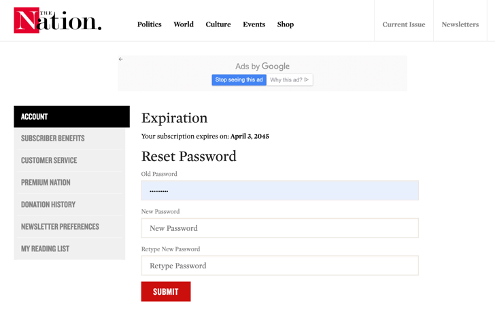 3. Click Premium Nation from the menu dropdown to navigate to the most recent content.