Skip to content
By using this website, you consent to our use of cookies. For more information, visit our Privacy Policy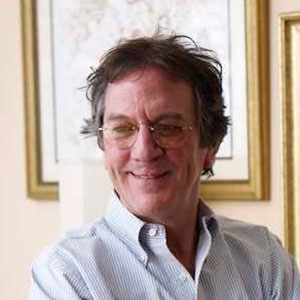 Patrick Lawrence
Patrick Lawrence is a longtime columnist, essayist, critic, and lecturer. He was a correspondent abroad (writing as Patrick L. Smith) for many years, chiefly for the Far Eastern Economic Review, the International Herald Tribune, and The New Yorker, and chiefly in Asia. His most recent books are Somebody Else's Century: East and West in a Post-Western World (Pantheon) and Time No Longer: America After the American Century (Yale). His next book is tentatively titled After Exceptionalism. His website is patricklawrence.us.
---

Schlesinger and Navasky on McCarthyism… Pollitt, Navasky, Grandin, and Lawrence on 'Russiagate'…

---

And as Trump's recent turnabout shows, the establishment will brook no dissent from the reigning orthodoxy.

---

The attack on the Syrian airfield was a message to North Korea and China—and a demonstration of Trump's capitulation to the imperial clique.

---

Fundamental reformation is required, if we are to do better than the world he describes.

---

---

March 24, 2017

As with the threat to kick 24 million off health care here, unchecked power is bringing humanity to a grave crisis.

---

We have no alternative but to open talks with Pyongyang; the sanctions strategy is not working.

---

Our intelligence apparatus is doing far more than stoking paranoia about the Russian bogeyman—it's threatening democracy.

---

He's erratic and he's no progressive, but at least he's challenging the high priests of the foreign-policy establishment.

---

Decades of unchallenged pre-eminence have left Americans fearful of change but also greatly in need of it.

---

Our bipartisan tendency to blame others for our own failures will be the cause of American decline.
---