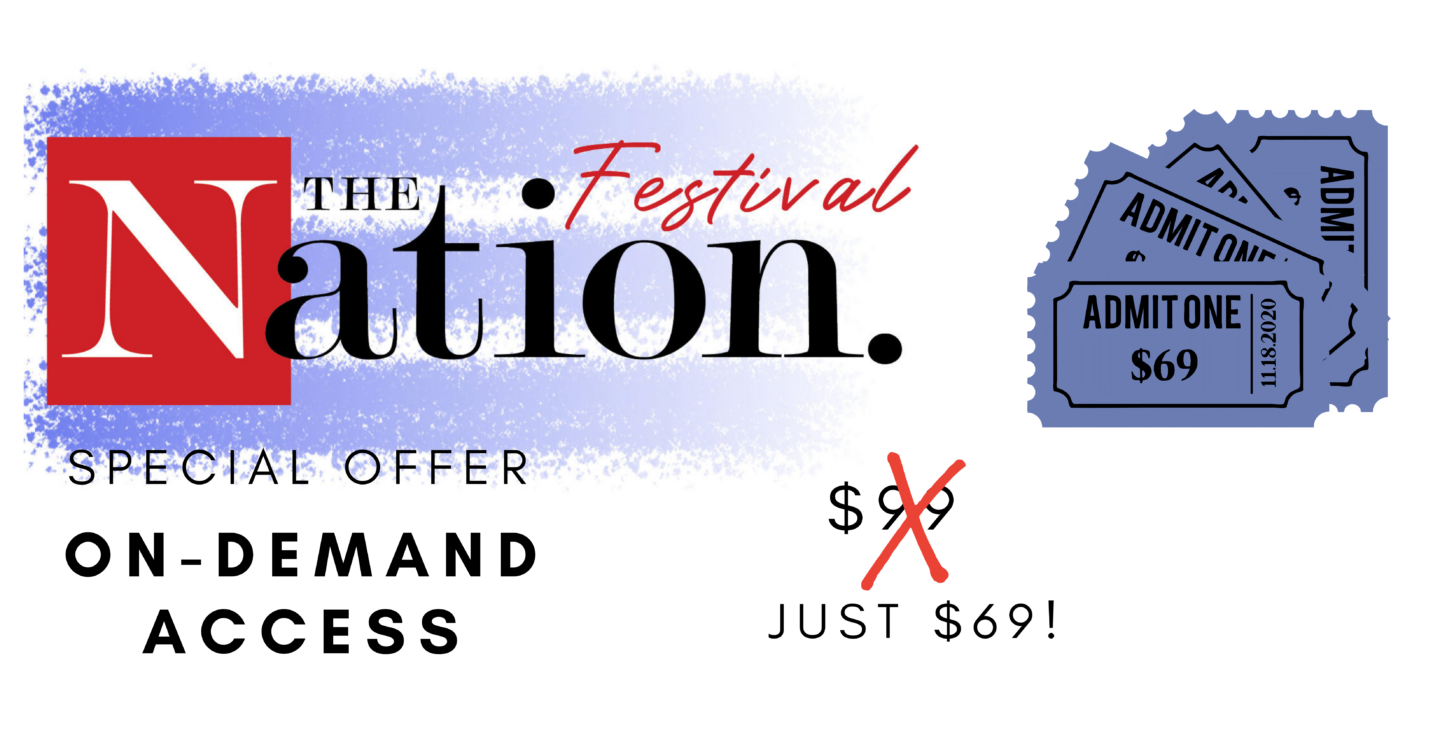 Watch The Nation Festival On-Demand
Watch all four days of The Nation's first-ever Festival on-demand

for a special Nation subscriber-only price of $69.
Featuring engaging conversations and timely interviews with
Naomi Klein, Sen. Bernie Sanders, Tokata Iron Eyes, Alicia Garza, Rev. William Barber, Rep. Pramila Jayapal, Iceland Prime Minister Katrín Jakobsdóttir, Bill McKibben, Rep. Pramila Jayapal, Rep. Ro Khanna, Robert Reich, Melissa Harris-Perry, Rick Steves, Katrina vanden Heuvel,
and many more!
Thank you for supporting The Nation's independent journalism!