Cuba: Havana to Viñales
with optional post-tour Trinidad extension




Join fellow progressive travelers and The Nation's Cuba expert, Peter Kornbluh, in Cuba as we travel in support of the Cuban people.
During our time there, we will immerse ourselves in the beauty and energy of Havana, spending our days meeting with Cuban physicians, farmers, urban planners, former government officials, artists and others. Our evenings will be filled with exclusive concerts by renowned musicians, private showings at artists' studios, and performances by students of Cuba's internationally acclaimed dance institutes. We'll tour museums with eminent art historians, wander through the markets of Old Havana, experience the scenic beauty of Pinar del Río Province and the Viñales Valley (a UNESCO World Heritage site), and savor traditional Cuban food and spirits at the island's finest restaurants and organic farms.
Questions? Contact us via the form at the bottom of this page or call us at 212-209-5401.
HIGHLIGHTS
Attend a discussion and Q&A about U.S.-Cuba relations with longtime Nation contributor Peter Kornbluh and a former Cuban diplomat.
Take a walking tour of Old Havana and marvel at the stunning architecture.
Learn about housing, infrastructure and restoration programs in Havana during a lecture with an urban planner.
Explore the remarkable Museum of Cuban Art in the company of art historian.
Overnight at casas particulares (bed and breakfasts) in Viñales, a UNESCO World Heritage Centre considered to be one of the most beautiful spots in Cuba.
Visit a private farm owned by the same family for generations and learn about agriculture on the island followed by a farm-to-table lunch.
Enjoy private music and dance performances and engaging lectures.
Participate in an optional post-tour extension to the colorful colonial town of Trinidad.
Questions? Contact us via the form at the bottom of this page or call us at 212-209-5401.
100% of the proceeds from our travel programs support The Nation's journalism.
Hosts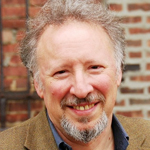 Peter Kornbluh
Peter Kornbluh, a longtime Nation contributor, serves as the director of the Cuba Documentation Project at the National Security Archive, a non-profit declassified documentation research center in Washington D.C. He is the author of several books on Cuba including Back Channel to Cuba: The Hidden History of Negotiations Between Washington and Havana (with William M. LeoGrande) and Bay of Pigs Declassified.
Especially worthwhile were the lectures and presentations, which were without exception extremely informative and enlightening.
–Julius S., WI
The most amazing and informative trip I've ever taken in my life.
–Gene B., MA
It is impossible to single out highlights in such a uniformly excellent program.
–Penny V., NY
The entire program was extraordinary, not to mention enjoyable, enlightening, and just plain fun.
–Jeannette F., CA