Cuba: Santa Clara to Havana
This tour has been rescheduled to April 27 - May 4, 2024. See the revised program here.



Hosts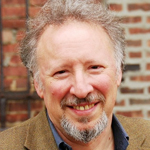 Peter Kornbluh
Peter Kornbluh, a longtime Nation contributor, serves as the director of the Cuba Documentation Project at the National Security Archive, a non-profit declassified documentation research center in Washington D.C. He is the author of several books on Cuba including Back Channel to Cuba: The Hidden History of Negotiations Between Washington and Havana (with William M. LeoGrande) and Bay of Pigs Declassified.
Especially worthwhile were the lectures and presentations, which were without exception extremely informative and enlightening.
–Julius S., WI
The most amazing and informative trip I've ever taken in my life.
–Gene B., MA
It is impossible to single out highlights in such a uniformly excellent program.
–Penny V., NY
The entire program was extraordinary, not to mention enjoyable, enlightening, and just plain fun.
–Jeannette F., CA