We have made such a beautiful trip through Peru and Bolivia. You can find our beautiful backpacking route with as many highlights as possible here. Fully mapped out including transport and hostels. If you have questions about this 3-week itinerary, please leave a message below.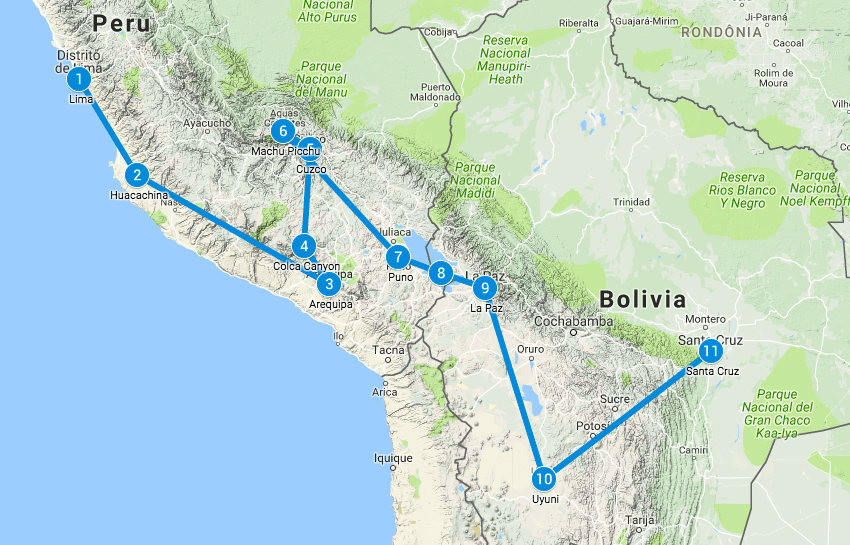 Day 1 – Departure & arrival Lima
The time has come. Your journey starts today. You will travel to Peru. Vaccinations are recommended for Bolivia and Peru.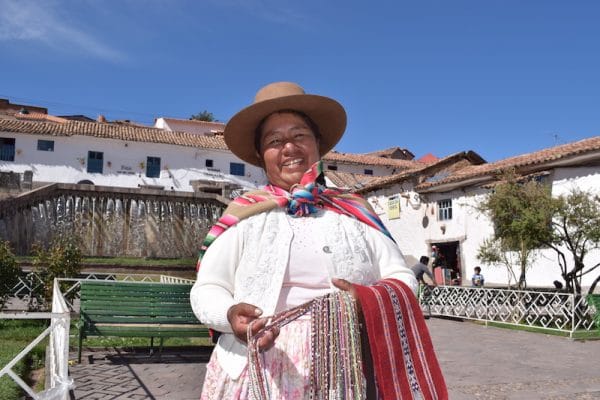 From the airport to the city
We arrived late in the evening in Peru. The easiest and most expensive way to get from the airport to your hostel is by taxi. The official taxi service 'Taxi Green' is reliable and is best arranged at the airport itself (on the leftside before leaving the airport terminal). The prices are fixed. We paid 55 soles and reached our hotel within 30 minutes. The Miraflores district is a 45 minute to 1.5-hour drive from the airport and costs around € 17 (60 Soles). A random 'local' taxi is not recommended due to safety!
Another option is the bus. Airport Express Lima is a reliable service – with 'very important' Wi-Fi on board – from Lima airport to Miraflores. A single ticket costs $ 8 and the bus runs day and night! Although you should not have to search for your hostel at night. View the website of Airport Express for current travel times and the nearest bus stop.
Where to stay in Lima
The districts Miraflores and Barranco are the best. There are many nice restaurants and bars. Because we only had one day in Lima, we wanted to stay close to the old centre. However I advise you to choose the Miraflores neighbourhood. From there you can walk to the beach and possibly take a taxi to the old centre. We only stayed in Lima for only one night.