Skip to content
By using this website, you consent to our use of cookies. For more information, visit our Privacy Policy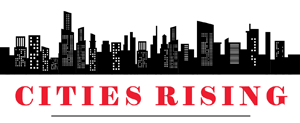 As the gears of federal government have ground to a halt, a new energy has been rocking the foundations of our urban centers. From Atlanta to Seattle and points in between, cities have begun seizing the initiative, transforming themselves into laboratories for progressive innovation. Income inequality, affordable housing, climate change, sustainable development, public health, participatory government—cities are tackling them all, bringing new urgency to some of the most vital questions of the day. Welcome to the age of big city progressivism! Cities Rising is The Nation's contribution to the conversation.
---

March 12, 2018

In their choice of a police chief and through other local initiatives, mayors can make major strides in improving the way their constituents interact with police and the criminal justice system.

---

March 12, 2018

On the challenges of governing a bright-blue city in the middle of a hot-red state.

---

February 28, 2018

Dispatches from the Urban Resistance, from Philly to Kansas City and beyond.

---

February 26, 2018

They're finding ways to support organizing now.

---

February 16, 2018

Thanks to a savvy, progressive coalition, Austinites will no longer have to work through heart attacks, flus, and stomach bugs.

---

---

February 9, 2018

In cities across the country, tenants are demanding robust regulations to keep rents affordable and stop unjust evictions.

---

January 31, 2018

Dispatches from the urban resistance, from Philadelphia to Seattle and beyond

---

January 25, 2018

None of them rely on Washington to do anything useful.

---

January 16, 2018

During the darkness of Trump's first year, cities helped lead the fight for immigrants' rights, racial justice, and fundamental equality.

---

January 10, 2018

Flanked by Nation contributors Naomi Klein and Bill McKibben, Bill de Blasio announced that New York City would divest from and sue fossil-fuel companies.
---