Skip to content
By using this website, you consent to our use of cookies. For more information, visit our Privacy Policy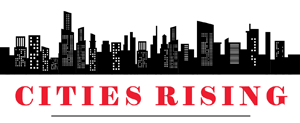 As the gears of federal government have ground to a halt, a new energy has been rocking the foundations of our urban centers. From Atlanta to Seattle and points in between, cities have begun seizing the initiative, transforming themselves into laboratories for progressive innovation. Income inequality, affordable housing, climate change, sustainable development, public health, participatory government—cities are tackling them all, bringing new urgency to some of the most vital questions of the day. Welcome to the age of big city progressivism! Cities Rising is The Nation's contribution to the conversation.
---

November 5, 2018

Thirteen ballot initiatives that could raise wages, ban fracking, protect immigrants, and house the homeless.

---

October 18, 2018

Through a mix of "inclusive populism" and nonstop organizing, Lancaster Stands Up is betting it can reclaim its corner of Pennsylvania.

---

October 2, 2018

The new city government has big ambitions—but the challenges could prove even bigger.

---

September 27, 2018

Grassroots groups are leading the pushback against government spying.

---

September 18, 2018

Minneapolis recently enacted a minimum-wage bump—will St. Paul be next?

---

---

August 31, 2018

As places like Stockton and Chicago begin to experiment with UBI pilot programs, the idea is finally moving from theory to practice.

---

August 20, 2018

"Dead skunks on the highway" are more popular than cable companies, so why not replace them with something better?

---

August 20, 2018

Residents of three buildings in Central Los Angeles are refusing to pay rent until their landlord agrees to fair rent increases.

---

August 10, 2018

They're going after slumlords and real-estate speculators.

---

July 27, 2018

Here's how the city can limit the power of big donors—and bring real influence back to regular voters.
---