Skip to content
By using this website, you consent to our use of cookies. For more information, visit our Privacy Policy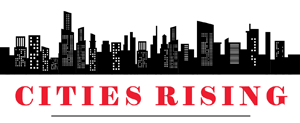 As the gears of federal government have ground to a halt, a new energy has been rocking the foundations of our urban centers. From Atlanta to Seattle and points in between, cities have begun seizing the initiative, transforming themselves into laboratories for progressive innovation. Income inequality, affordable housing, climate change, sustainable development, public health, participatory government—cities are tackling them all, bringing new urgency to some of the most vital questions of the day. Welcome to the age of big city progressivism! Cities Rising is The Nation's contribution to the conversation.
---

February 21, 2019

Vancouver and Philadelphia are both facing overdose epidemics—but one city has found a way to keep people alive.

---

February 14, 2019

As the HQ2 deal collapses, the question becomes: Can the city can come up with a better model of economic development?

---

February 7, 2019

As teachers in Denver and Oakland head toward their own strikes, it's worth doubling down on the lessons from LA.

---

January 23, 2019

How LA's teachers joined forces with the community and won a landmark labor contract.

---

January 15, 2019

Yes, raises are important, but LA's teachers are striking so their students have a fair shot at an education.

---

---

January 10, 2019

After seeming to retreat from his initial bold vision, New York's mayor has returned with a plan for comprehensive health care and, yes, happiness.

---

December 21, 2018

From Durham to Northampton, activists are finding ways to end their cities' support for Israeli human rights abuses.

---

December 13, 2018

Hint: We're looking at you, Trump Tower.

---

December 4, 2018

A year after Trump shrunk Bears Ears and Grand Staircase–Escalante, Native Americans, green groups, and cities are fighting back.

---

November 9, 2018

Activists won some crucial initiatives, but the real-estate industry spent massively to sink others.
---