Skip to content
By using this website, you consent to our use of cookies. For more information, visit our Privacy Policy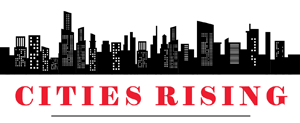 As the gears of federal government have ground to a halt, a new energy has been rocking the foundations of our urban centers. From Atlanta to Seattle and points in between, cities have begun seizing the initiative, transforming themselves into laboratories for progressive innovation. Income inequality, affordable housing, climate change, sustainable development, public health, participatory government—cities are tackling them all, bringing new urgency to some of the most vital questions of the day. Welcome to the age of big city progressivism! Cities Rising is The Nation's contribution to the conversation.
---

April 6, 2015

Whether Emanuel wins or loses his fight for mayor, the savvy coalition leading the charge against him may already have changed Chicago politics for the better.

---

March 31, 2015

Richmond, Virginia, is the eleventh-most-unequal big city in the country; its leaders finally want to change that.

---

March 4, 2015

As Chuy Garcia gains momentum, another city seems possible.

---

January 21, 2015

Bill de Blasio was elected to unite a divided city, but some rifts are hard to mend.

---

January 7, 2015

The former activist and New York public advocate discusses his first year as mayor.

---

---

December 10, 2014

At a Local Progress gathering in New York City, "pothole progressives" shared strategies for a grassroots, social justice revival.

---

November 21, 2014

Progressives in Richmond, California, trounced Chevron on Election Day, but the company remains a powerful local force.

---

November 12, 2014

While other cities have embraced heavy-handed policing tactics, Richmond, California, has offered mentoring and money to its most at-risk young men.

---

October 23, 2014

After years of harassment by the police, homeless Angelenos and their allies fight back.

---

October 15, 2014

Inspired by Seattle, Santa Fe adopts the LEAD program to divert people arrested for drug possession away from the criminal justice system and into treatment.
---