Skip to content
By using this website, you consent to our use of cookies. For more information, visit our Privacy Policy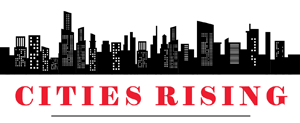 As the gears of federal government have ground to a halt, a new energy has been rocking the foundations of our urban centers. From Atlanta to Seattle and points in between, cities have begun seizing the initiative, transforming themselves into laboratories for progressive innovation. Income inequality, affordable housing, climate change, sustainable development, public health, participatory government—cities are tackling them all, bringing new urgency to some of the most vital questions of the day. Welcome to the age of big city progressivism! Cities Rising is The Nation's contribution to the conversation.
---

November 16, 2019

Despite the Janus decision and years of labor losses, the Chicago Teachers Union has figured out how to organize—and win.

---

November 4, 2019

Boudin's insurgent campaign has enough momentum to send him to victory in the DA's race. The mayor and police are determined not to let that happen.

---

October 3, 2019

Chesa Boudin is the child of political radicals who were imprisoned when he was young. Now he's running to transform his city's criminal justice system—from the inside.

---

September 19, 2019

The police and Airbnb threaten to transform Athens's radical enclave into a "tourist-friendly caricature."

---

July 12, 2019

Jose Gurrola is just 25, with barely 20,000 constituents, but he's managed to put California's powerful oil industry on the defensive.

---

---

May 30, 2019

As tenants organize, New York could become one of the first states to pass "universal rent control."

---

May 16, 2019

New York's mayor has delivered some real, progressive change—which is why he should remain focused on improving the lives of people in his city.

---

April 1, 2019

No matter who becomes mayor on April 2, the landscape of Chicago politics has shifted radically.

---

March 27, 2019

Germany's hippest city is debating whether to seize 200,000 homes from landlords and turn them into social housing.

---

February 25, 2019

It was felled by a robust grassroots coalition.
---