Skip to content
By using this website, you consent to our use of cookies. For more information, visit our Privacy Policy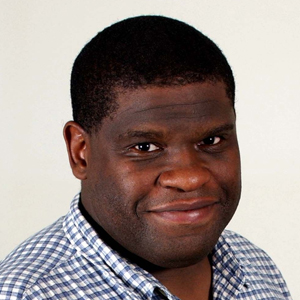 Gary Younge
Columnist
Gary Younge is an Alfred Knobler Fellow at The Nation Institute, columnist for The Guardian, broadcaster, and the author of, most recently, The Speech: The Story Behind Dr Martin Luther King Jr.'s Dream (Haymarket). His next book, Another Day in the Death of America, will be published by Nation Books in October 2016. He writes the "Beneath the Radar" column for The Nation and is the recipient of the 2017 Career Achievement Award presented by the James Aronson Awards for Social Justice Journalism.
---

His victory illustrates the weakness of the Republican Party, not its strength. And despite his braggadocio, he's vulnerable.

---

His presidency remains symbolic—but it has become an emblem of America's refusal to truly change.

---

Take it from a Brit, right-wing populism will thrive until you deal with it genuinely.

---

And no, most gun deaths aren't "gang related."

---

---

Its emphasis on "innocent" victims leaves out the people who need it most: low-income communities of color.

---

The establishment would rather gut the party than allow Jeremy Corbyn to lead it.

---

Hint: They're both real problems that Brexit has likely worsened.

---

Beating Donald Trump at the polls will be a necessary, but wholly insufficient step.

---

The days of standing for office just to make a point may be over.

---

Whether they choose Donald Trump or Ted Cruz, bigotry and immorality have already won the day in the Republican Party.
---