Skip to content
By using this website, you consent to our use of cookies. For more information, visit our Privacy Policy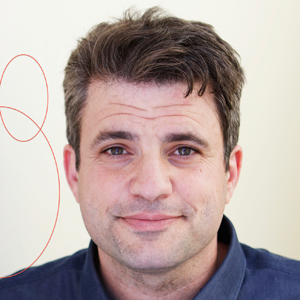 Dave Zirin
Sports Editor
Dave Zirin, The Nation's sports editor, is the author of eight books on the politics of sports, most recently, Brazil's Dance with the Devil: The World Cup, The Olympics, and the Fight for Democracy. Named one of UTNE Reader's "50 Visionaries Who Are Changing Our World," Zirin is a frequent guest on ESPN, MSNBC, and Democracy Now! He also hosts The Nation's Edge of Sports podcast. You can find all his work or contact him through his website EdgeofSports.com. Follow him on twitter @EdgeofSports.
---

Most of the team's players of color have declined Trump's invitation. The 20 who are attending are nearly all white.

---

Cora is from Puerto Rico, and Trump's callous inaction after Hurricane Maria has earned the manager's contempt.

---

The highest athletics court issued a decision forcing the South African gold medalist to chemically suppress the naturally produced testosterone in her body.

---

ESPN brings a story of immigration to the small screen right when we need it most.

---

---

April 30, 2019

Director Antoine Fuqua on the challenge of making What's My Name | Muhammad Ali.

---

NFL owners had no problem with the social-media habits of prospect Nick Bosa. We will see if his teammates feel the same way.

---

He is a hot-take misogynist, surely to the delight of the president.

---

April 23, 2019

Casa de Maryland services director George Escobar joins the show to discuss the deportation of Coach Fofo.

---

He fears that when he returns to Togo, he could be targeted for violence for supporting organizations critical of the government.

---

His victory at the Masters means navigating his brand around his friendship with Donald Trump.
---