As I've done for the previous nearly four weeks and more, I will be updating news & views on all things WikiLeaks all day. All times added at top are ET. For more follow me at Twitter. Read about my latest book here.
UPDATE: Here is Wednesday's edition of this blog.
11:05 The ADL with full take on the "conspiracy theories" online linking WikiLeaks and Assange to Israel or a pro-Israeli coverup.
9:50 Wired posts promised response to Greenwald on Manning and Lamo. Two-parter. Editor Hansen and Senior Editor Poulsen responded separately. Editor Hansen: "It's odd to find myself in the position of writing a defense of someone who should be held up as a model. But it is unfortunately necessary, thanks to the shameless and unjustified personal attacks he's faced…" Bottom line: He still refuses to print the chat logs, citing continuing privacy concerns, but might do it in future.
Poulsen: "Greenwald's piece is a breathtaking mix of sophistry, hypocrisy and journalistic laziness. We took the high ground and ignored Greenwald and Salon the first time they pulled this nonsense. Now it's time to set the record straight." Cites several key errors. Greenwald sure to reply.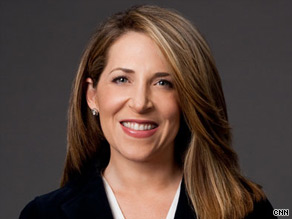 8:00 Jessica Yellin responds to Glenn Greenwald critique (see below) at CNN blog—but completely ignores his main point about her questions betraying a double standard on (or lack of awareness about) journalists routinely publishing top secret information thanks to leaks vs. WikiLeaks making such evidence available. Watch the video again—claiming she was just asking provocative questions doesn't cut it.
7:15 Earlier today I linked to start of discussion I had called for on why NYT and The Guardian cutting way back on covering Wiki cables. Quite a few have weighed in since, some with interesting points.
7:00 Amazing: all those complaints about media and TV hosts claiming "indiiscriminate document dump" by WikiLeaks has finally paid off, in the form of an NPR correction. Apparently sparked by a listener complaint. Glenn Greenwald adds via Twitter that in addition "Stu Seidel, NPR's Deputy Managing Editor, sent a memo telling reporters not to make the error."