As I've done for more than sixteen weeks, I will be updating news and views on all things WikiLeaks all day, with new items added at the top. All times are ET in USA. You can contact me at epic1934@aol.com, Read about or order my book, The Age of WikiLeaks, in print or as an e-book., or brand new Bradley Manning: Truth and Consequences as e-book here.
UPDATE: Go to Wednesday's edition of this here blog.
9:10 If there had been a WikiLeaks in 1946, and they leaked footage my friend shot for the military in Japan in the A-bomb cities, it might have changed the course of history. Instead, it was suppressed for decades. Also see great piece by Oe in New Yorker this week.

8:55 New cable report from Reuters: Super-rich Qatar tried to extort a cool $1 billion from oil companies, including ExxonMobil to pay for new medical center. "In most cases, the requests for Sidra were larger than the entire amount spent worldwide by companies on corporate social responsibility programmes for places like Africa."
6:55 UPDATE Hooray, my new book, and first on the subject, Bradley Manning: Truth and Consequences, just now went on sale as e-book at Amazon in USA and also in UK — in print in a week or so.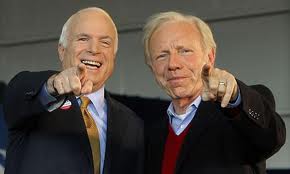 3:45 We covered this when released a few week ago but it's getting new attention now given recent events: Cable released by WikiLeaks on infamous 2009 visit with Qaddafi and Son by Senator McCain and Lieberman. Couple highlghts follow. "'We never would have guessed ten years ago that we would be sitting in Tripoli, being welcomed by a son of Muammar al-Qadhafi,' remarked Senator Lieberman. He stated that the situation demonstrated that change is possible and expressed appreciation that Libya had kept its promises to give up its WMD program and renounce terrorism. Lieberman called Libya an important ally in the war on terrorism, noting that common enemies sometimes make better friends."
"Senator McCain assured Muatassim that the United States wanted to provide Libya with the equipment it needs for its TRIPOLI 00000677 002.2 OF 002 security. He stated that he understood Libya's requests regarding the rehabilitation of its eight C130s (ref D) and pledged to see what he could do to move things forward in Congress. He encouraged Muatassim to keep in mind the long-term perspective of bilateral security engagement and to remember that small obstacles will emerge from time to time that can be overcome. He described the bilateral military relationship as strong and pointed to Libyan officer training at US Command, Staff, and War colleges as some of the best programs for Libyan military participation."