WELCOME TO DAYBOOK, our daily collection of media and politics hits/misses plus fun videos and (at the bottom) a music pick. Return for updates. Keep up with fresh items via @gregmitch at Twitter. E-mail me at: epic1934@aol.com.
MORNING ROAST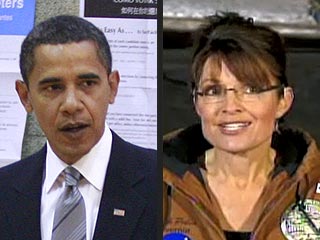 Of course, nothing apparently counts until we get Palin's reaction, but early reactions to the Obama speech: Generally very postiive, even from some at FOX. NYT editorial here. But, no surprise, Michael Gerson on CNN: an Obama "pep rally" and how dare he "lecture" about the "news cycle"? And "too long." David Gergen agreed on length and rally aspect. Text of speech and key video clip here.

That Tucson community college releases file on Jared Loughner with its concerns about the "creepy" student. On drugs? Nuts?
Time mag cover story today: "Guns. Speech. Madness." Sure to have same effect as previous ones on same theme.

Down memory lane. Palin in 2008 was blamed by Secret Service over rise in death threats against Obama.
Now the earlier Palin video: Maybe TLC will do a 2nd season of Palin show after all and call it True Blood Libel... Gerson on CNN says Palin's talk was "7 minutes Reagan and 30 seconds Spiro Agnew." Pretty kind, no?… Is this the new standard? Lawrence O'Donnell on Palin: "When Perez Hilton & Krauthammer don't like your speech you are in serious trouble."