WELCOME TO DAYBOOK, our daily collection of media and politics hits/misses from a wide variety of sources plus fun videos and (and at the bottom) musical picks. Return for updates all day. Keep up with fresh items via tweets. E-mail: epic1934@aol.com. To increase type size hit the middle "A" above right.
AFTERNOON UPDATES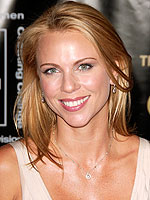 Jamie McIntyre, formerly of CNN, now a prof, hits Lara Logan for her attack on Michael Hastings — though faults the latter, too…. Amy Davidson at The New Yorker also criticizes Logan strongly (and you can watch the video in question there) ... Rolling Stone's Hastings on Democracy Now! today.
NYT's defense of not routinely calling waterboarding "torture", here, in chat with Mike Calderone of Yahoo! But their argument that they were just adopting a "middle ground" and aware of political conditrions is slammed by many, including here. Also here.
Bits & Pieces: New site from Free Press called Corruption Road, on "How Corporate Money and Astro Turf Pollute Media Policy" …. Eric Schlosser urges Senate to pass food safety bill (VIDEO)…. The Guardian: Without its immunity, can the Vatican survive? … Those "FEMA trailers" banned post-Katrina because of formaldehyde now being used for Gulf cleanup workers. Just "new car smell"?
Andrew Sullivan vs. Breitbart on offering to pay $100,000 for JournoList archives, Breitbart and others hit back, and then Sullivan returns serve, all here. Don't worry, Palin is involved here somewhere.